Downtown Cranbrook Sculpture Walk
November 21, 2019 | Cranbrook Tourism
"It engages minds and offers broad learning experiences. It adds vibrancy to communities, attracts visitors and benefits local economies. It helps provide a living to those engaged in creative careers. What is it?
Public art." - The Columbia Basin Trust
Public art like outdoor sculptures provides an experience that is accessible to everyone. Budding conversations and creating pause amidst a busy day. It's a great way to generate a creative spark without the need to visit a gallery!
So, what are these mysterious and seemingly elusive sculptures that we speak of? Where did they come from?
The City has partnered with the Castlegar Sculpture Walk Society and they are thrilled to host these artists and their work along the streets of Cranbrook. Beginning in 2010, Castlegar Sculpturewalk created not just a local buzz, but an international one, establishing their program as one of the premiere arts events in Canada. To learn more about the society, you can visit their website here: https://www.sculpturewalkcastlegar.com/
---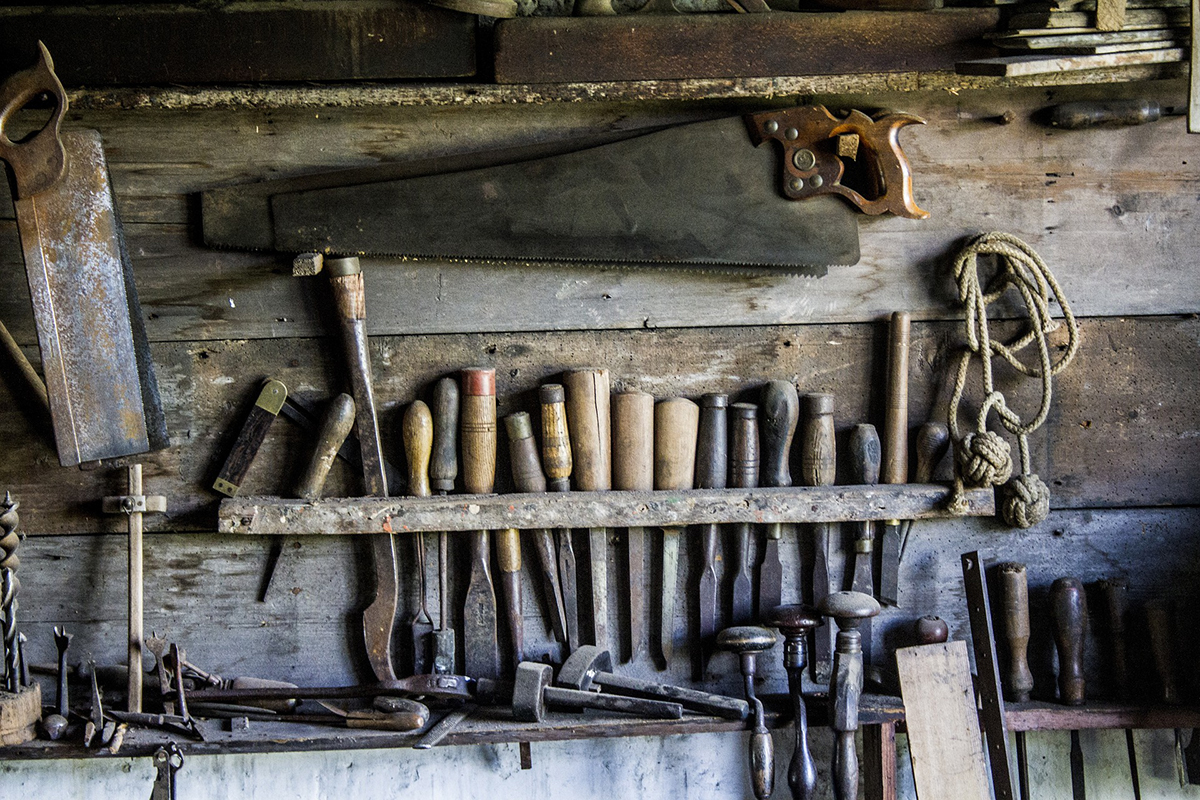 They say "Beauty is in the eye of the beholder" and art is a terrific representation of that; However, the point we believe everyone can agree on, is that these artists are painstakingly devoted to their craft. The mediums they choose and the work they create is a direct expression of their love for art.
When admiring the art walk this year, we challenge you to imagine the artist deep in their element of creation. Let it ignite your own passion.
♦ ♦ ♦
7 pieces of sculpted art have now been speckled around the downtown core of our city. The craftsmanship & unique mediums come from the hands of numerous well-known artists, all but one are local to BC. The last of the 7 pieces "30 Birds" has now been installed completing the art walk.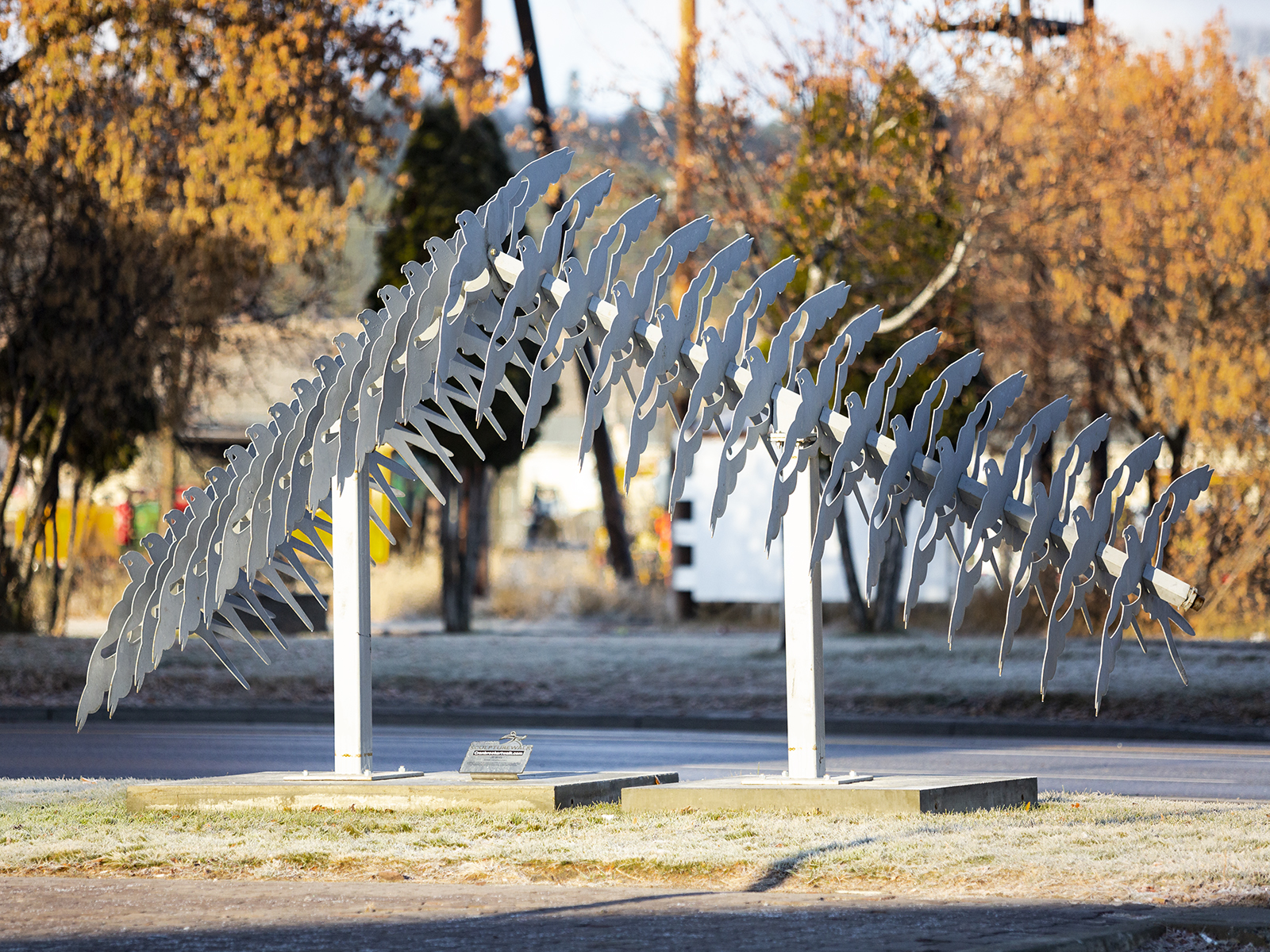 30 Birds - Created by Zohreh Vahidifard of Iran
You will find this piece at the corner of Baker Street, near Cranbrook Photo.
(Say hi to our beloved runaway elephant Eddy while you're there!)
Based on Persian Mythology, 30 Birds symbolizes a flock of birds having to cross seven valleys to reach Mount Qhaf, ostensibly to meet their King Simurgh. The difficulty increases as each level of attainment of desirable qualities are achieved. Many tarry or are trapped by hunters. When the remaining 30 birds reached the mountain they find no king, realizing they themselves were Simurgh – having found themselves and uniting as one.
---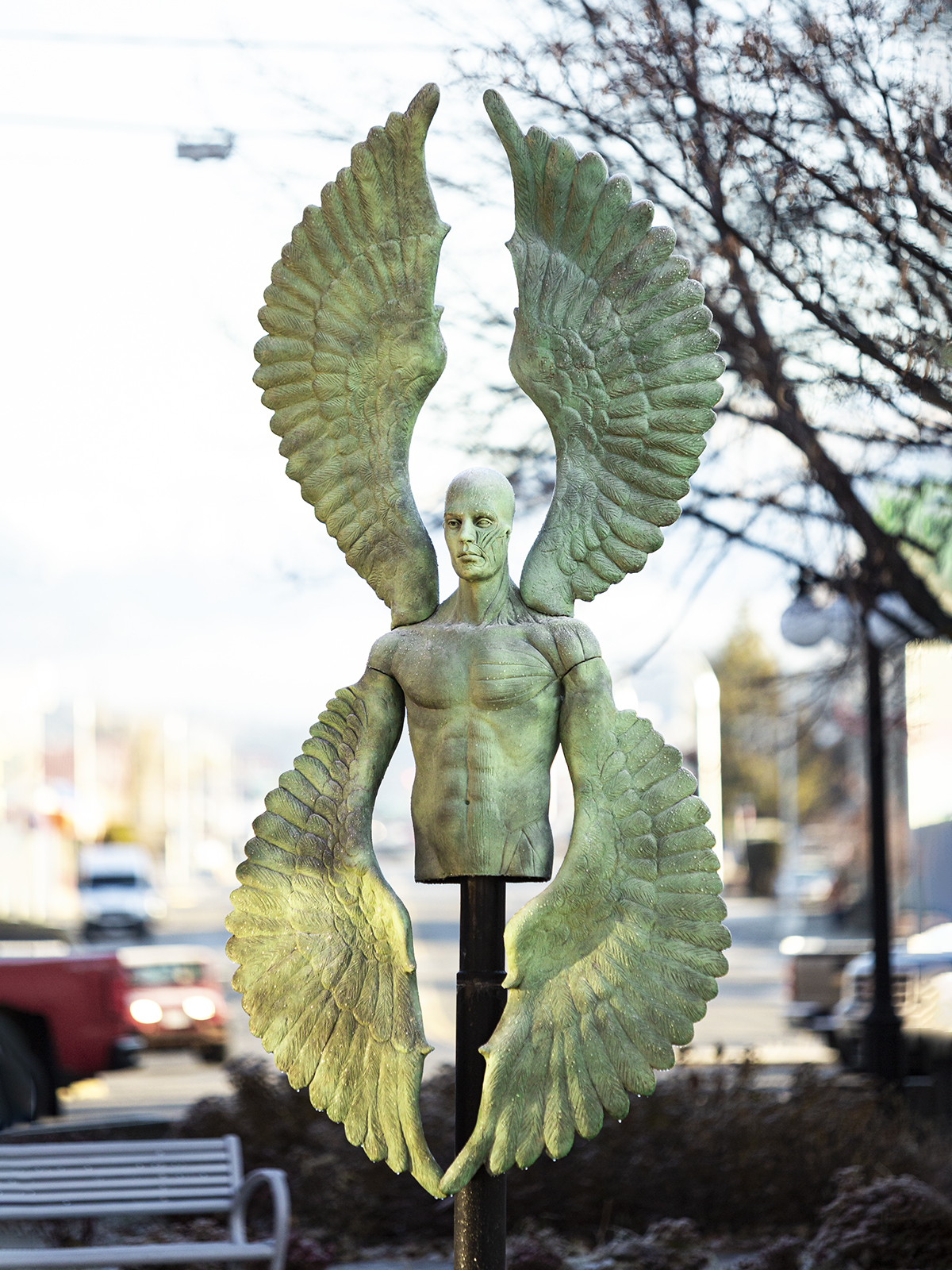 The Gate Keeper - Created by David Hunwick of Victoria
You will find this piece in Spirit Square, behind the clock tower.
"The Gate Keeper is based on 'dualism' it's not just about one sense of being, there's a split dimension. An eternal nature of the human spirit." Says Hunwick The shape is loose symbolism of an hourglass, and with that - timelessness & eternity. Depicting the fact that we are living contradictions. Presenting the outward self, and on the inside, there is something else or different manifestation. Showcasing different perceptions of the human existence.
---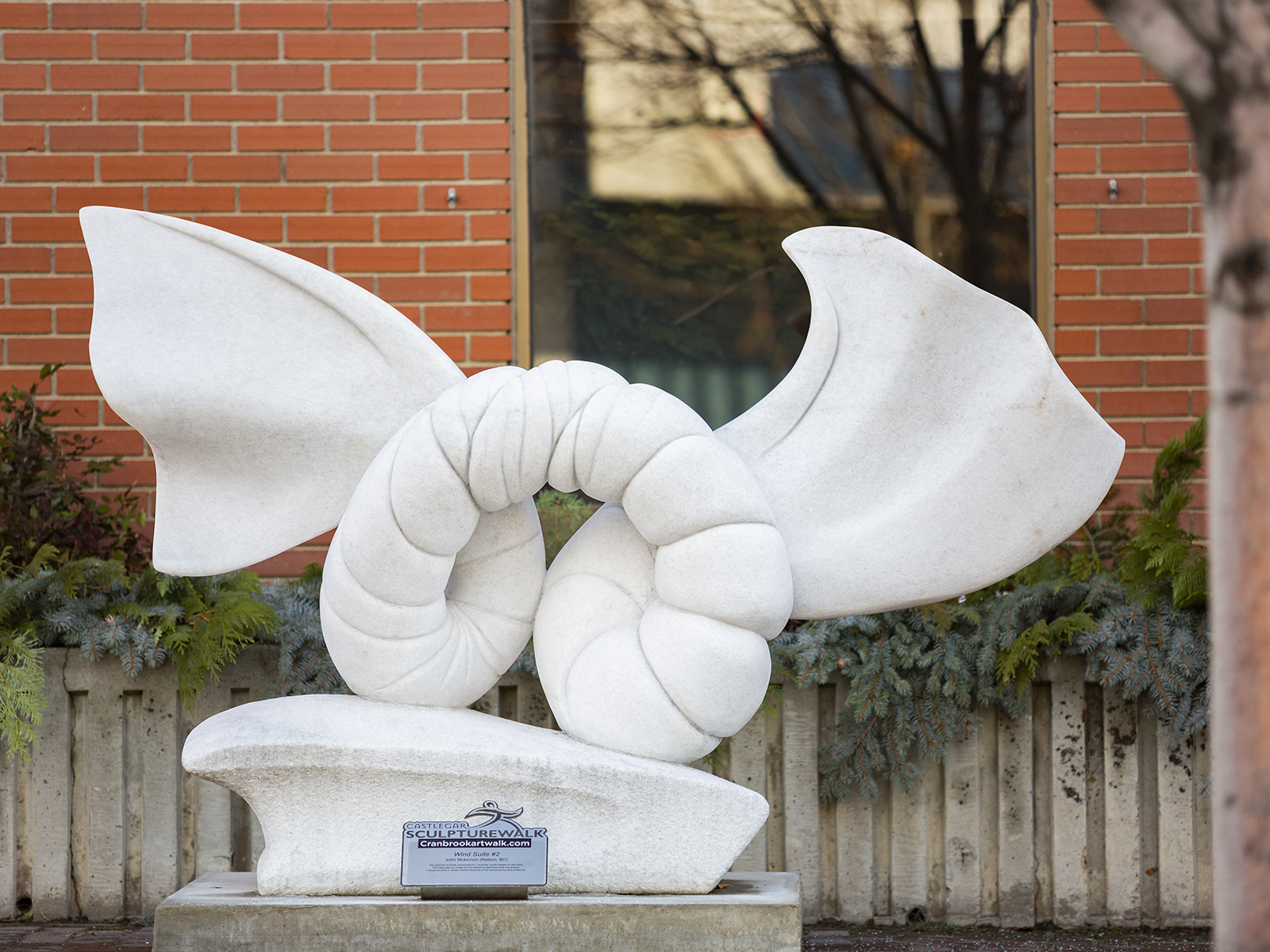 Wind Suite #2 - Created by John McKinnon of Nelson
You will find this piece in front of City Hall, beside the entry way door.
Part of a trio of sculptures inspired by the wind, Wind Suite #2 is another beautiful marble work that explores the nuances of wind. Where Wind Suite #1 spiraled vertically, here there is a more circular, horizontal emphasis. Set on a sloping marble base accentuating the rest of the sculpture, two scalloped fan-like ends coil harmoniously in the middle.
**BONUS FACT** McKinnon worked in collaboration on the permanent sculpture "junkyard bear" in front of Mount Baker Secondary School.
---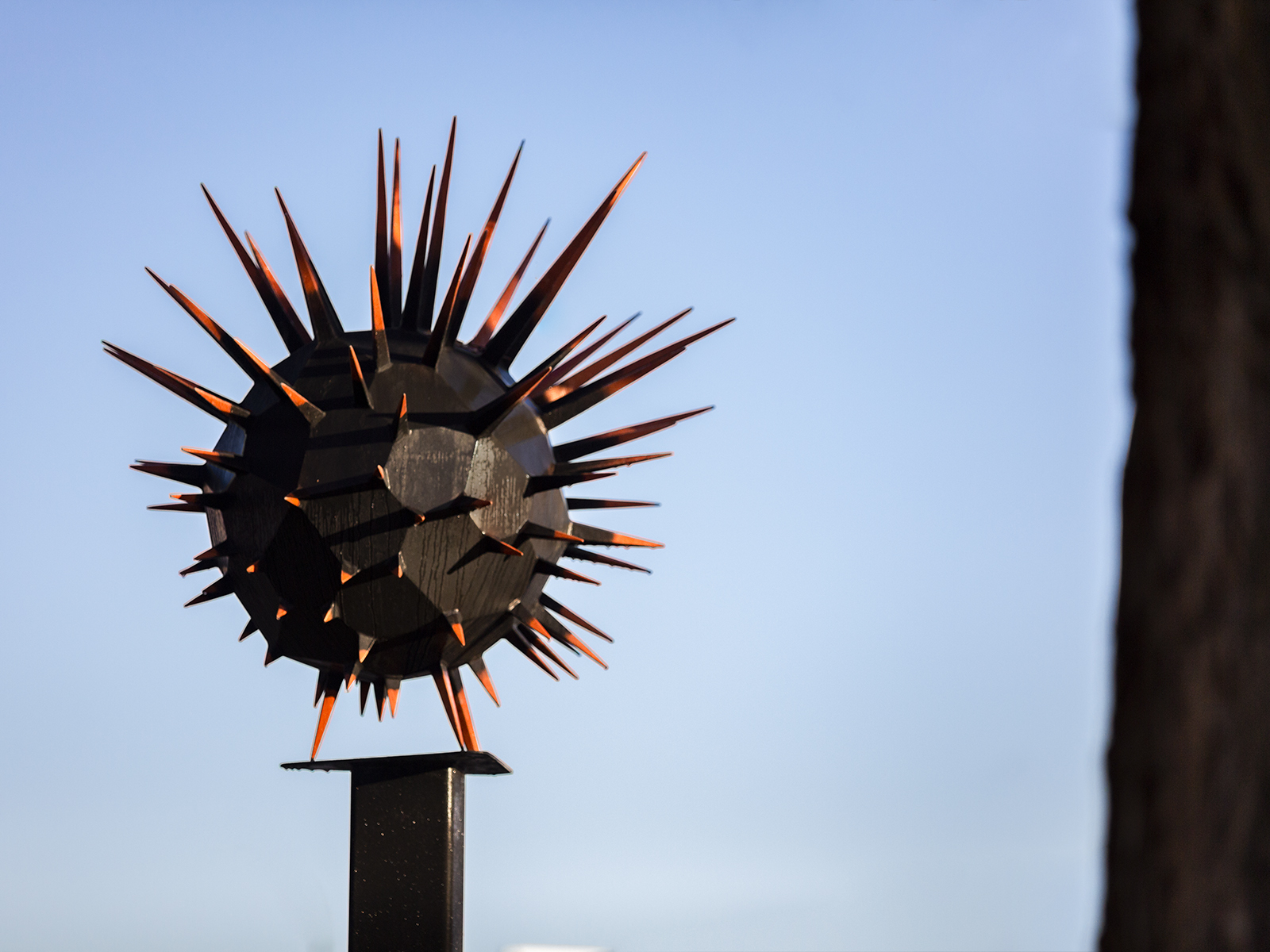 Comet - Created by Lesha Koop of Vancouver
You will find this piece near the tip of Rotary Park, nearest to The Fire Hall.
Using a geometric centre, sharp bronze black-tipped spikes of steel in varying lengths protrude. There is abstraction at play here, but Comet is also comfortingly familiar as an object. The possibilities are numerous, and left to the imagination and perception of the viewer. Is it a comet? Or is it a mace head – a weapon from medieval times? It could be a puffer fish, a seed head, an asteroid or a distant star, even a microscopic creature. Regardless of interpretation, it is wonderfully constructed with care and detailed attention.
---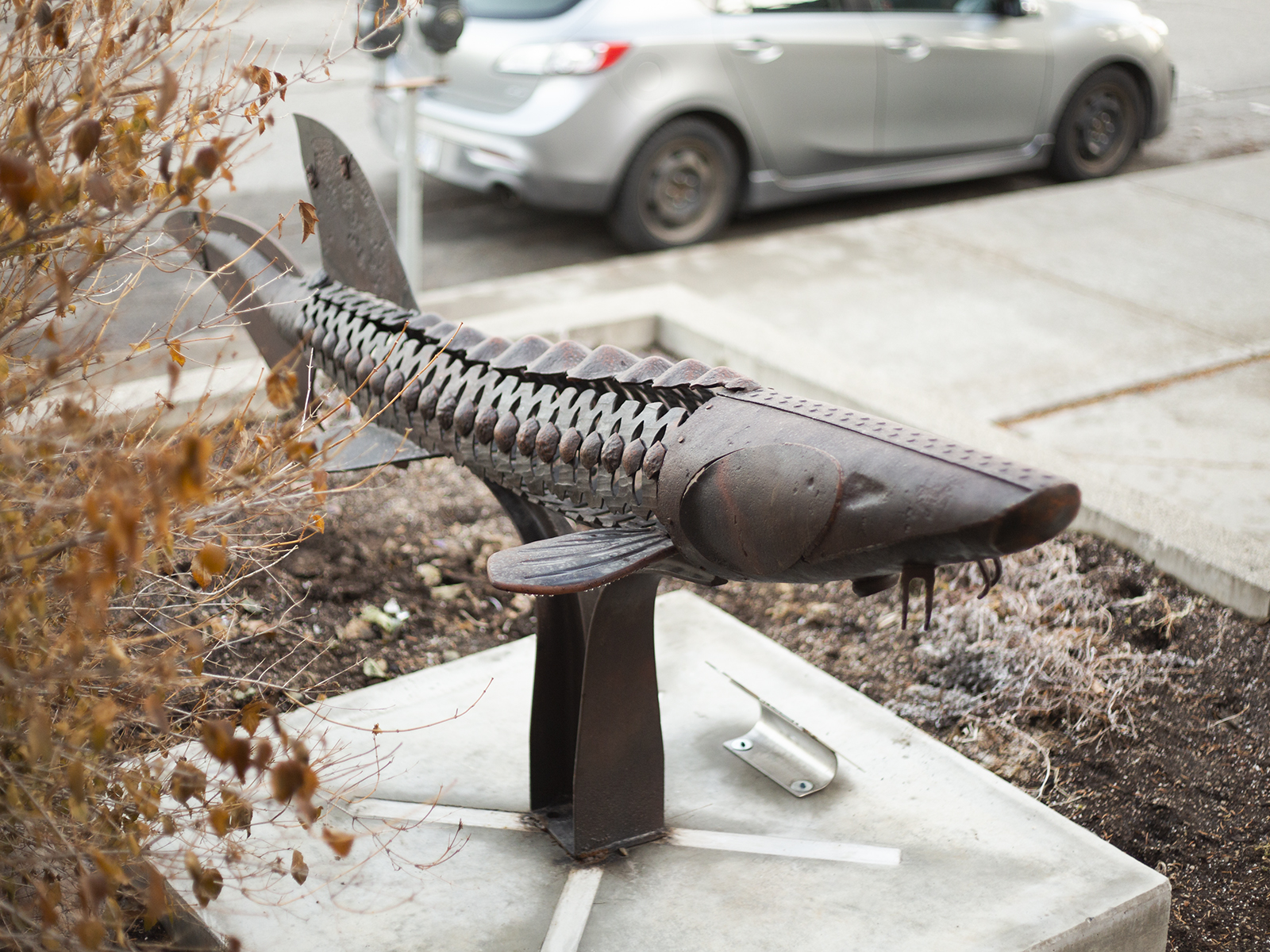 White Sturgeon - Created by Kevin Kratz of Pass Creek
You will find this piece in front of the RCMP Station, planted in their garden.
An interpretation of this prehistoric lake creature came without detailed drawings or models. This hand-forged steel representation of the white sturgeon is a creation of Kratz amazement with the fish (present & past) that journey up the Columbia River, and all the hurdles they surpass. Kratz is inspired by the natural world. "There is beauty all around us and it's found in everything." Kratz says.
---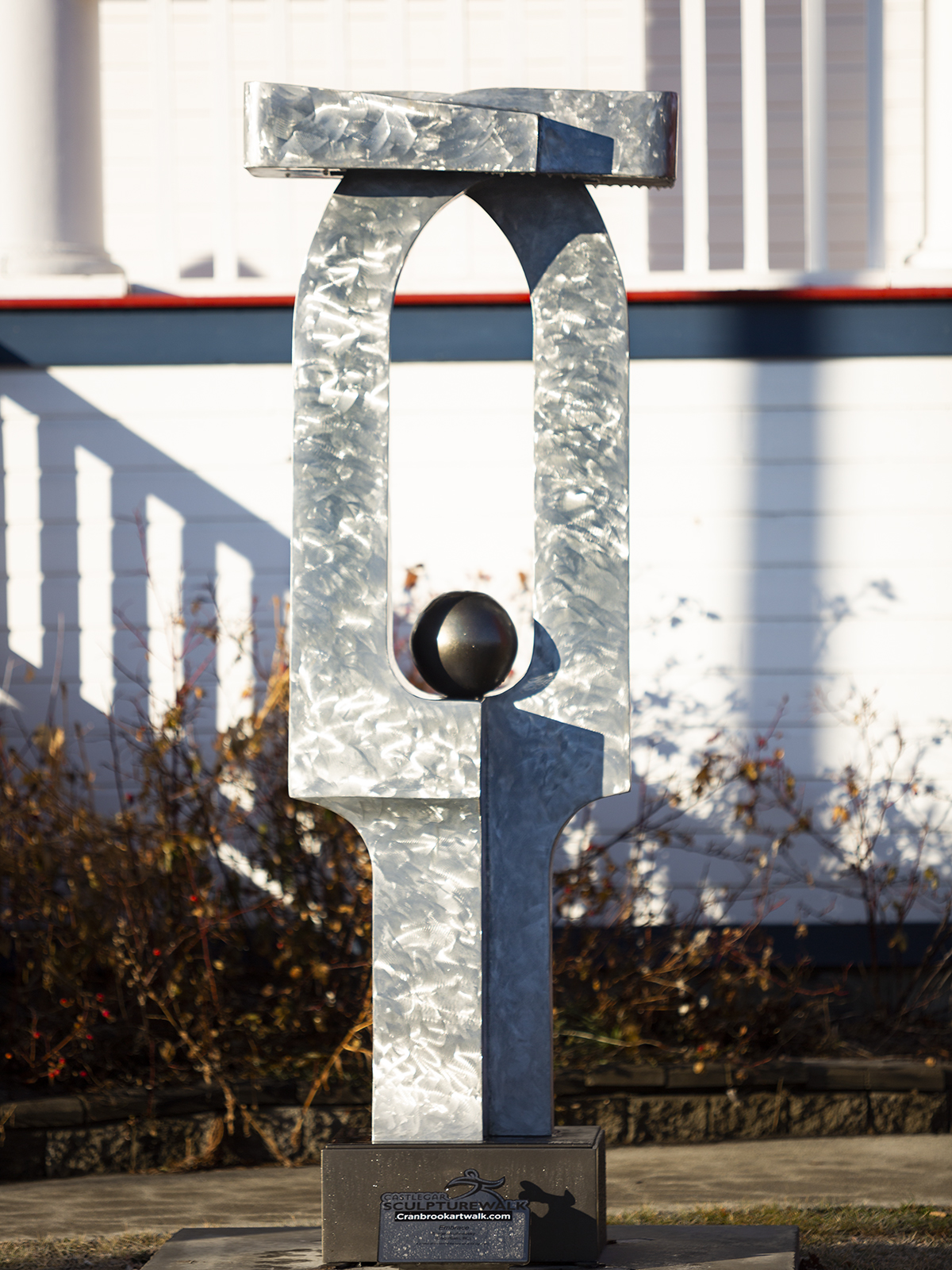 Embrace - Created by Serge Mozhnevsky of Coquitlam
You will find this piece in front of the Studio Stage Door.
Two abstract aluminum figures are forged together with a smooth spherical centerpiece in this minimalistic sculpture. "The piece represents loving unity," says Mozhnevsky. Often sparse and uncluttered, his work stands proud without the need for detail. Flowing, sometimes sharply angled or rounded lines and the effective use of open space tend to be prominent in everything he creates. "Detail is not something I consciously incorporate in my work," he says. "But even in the simplest design, detail is found in the whole."
---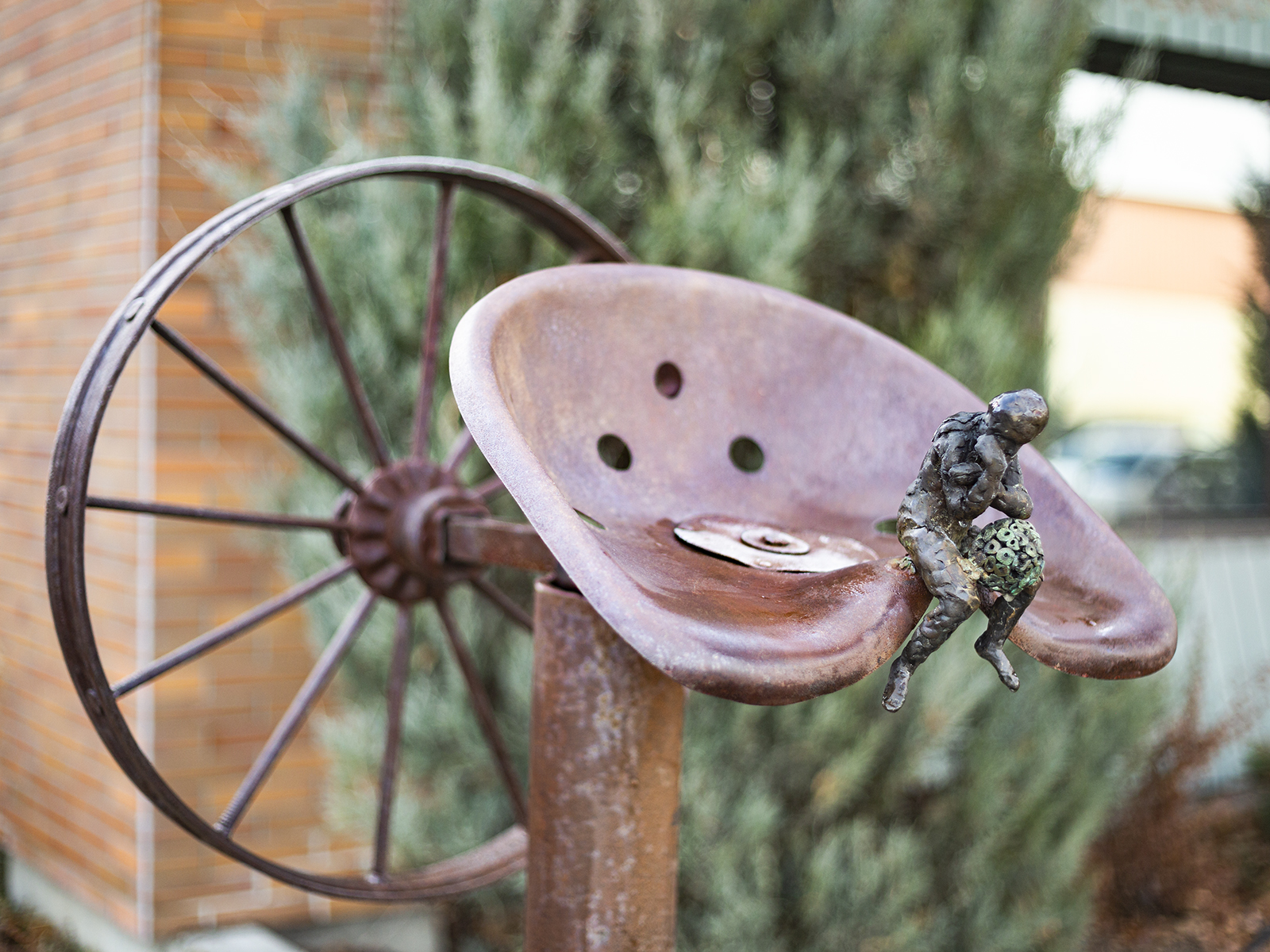 The Re-thinker - Created by Wendy L. Morrison of Trail
You will find this piece in front of the Cranbrook Public Library, near the front entrance.
"This particular sculpture has been percolating in my head for about eight years now," she says. "I wanted to create something that questioned the industrialization of agriculture as has happened, to suggest that the steady commercialization of farming - mass production and the aggregation of many small farms into a few massive ones - isn't necessarily a good thing." The Re-Thinker tips an obvious hat to Auguste Rodin's famous sculpture. Her small figure of a man pondering - hand to chin in rumination and thought. In his lap he holds a misshapen, battered earth composed of asymmetrical bronze rounds pieced together almost haphazardly. Both bronze pieces are deliberately roughly hewn and tactile.
---
♦ ♦ ♦
We put together a simple walking map to show the sculpture locations. At just over 1 km on mostly flat sidewalks, this route can be enjoyed any time of year! You can click the map to be redirected to an enlarged version that you can download. *The sculpture locations are marked by a black circle.
Have you found any or all of these sculptures? Let's see your perspective!
Use the hashtags #ExploreCranbrook #CranbrookArtWalk to start the conversation!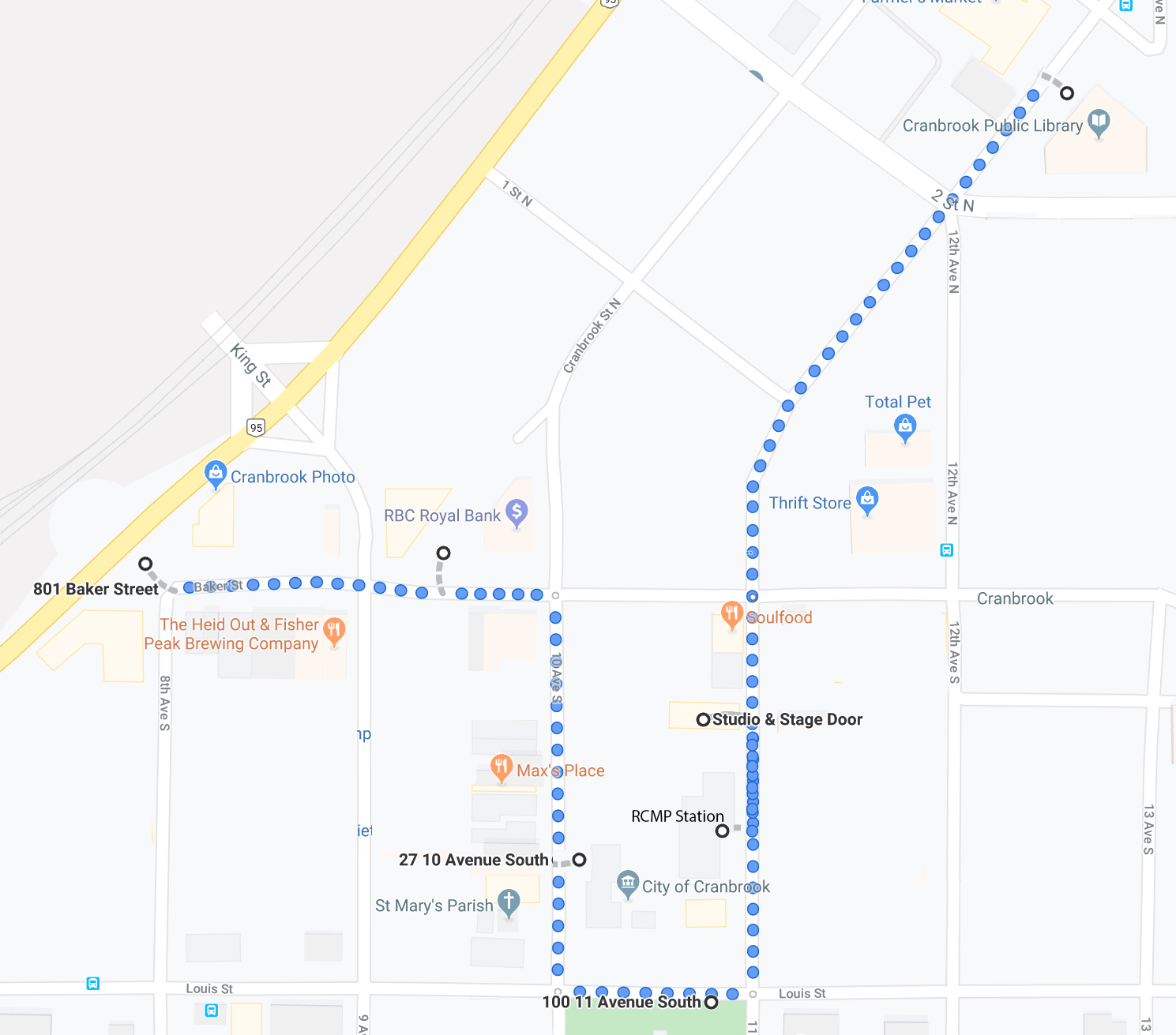 For more information on these sculptures and other historic points of interest downtown, visit CranbrookArtWalk.com
You Might Be Interested In...