Get Your Breakfast On In Cranbrook
October 11, 2022 |
Get Your Breakfast On
A great breakfast spot is on everyone's radar when visiting a new community. We polled the locals and came up with this list of favourites to help you get your breakfast on, on your next visit to Cranbrook.
Fire and Oak
Breakfast served 7:30 -11:30 am/ 7:30am - 2:00pm on weekends
Located in the Prestige Rocky Mountain Resort, this stylish space is an underrated breakfast gem. Menu favourites include huevos rancheros, vanilla french toast and spinach and goat cheese frittata. Fire and Oak also offers several variations of eggs benedict, including smoked salmon, and avocado mango.
See the breakfast menu here
Fenwick and Baker Public House
7:00-11:00am/ SATURDAY AND SUNDAY ONLY
Located downtown in the Mt Baker Hotel, Fenwick and Baker is a new kid on the block. This is the place to get a great eggs benedict, smoothie or classic breakfast.
See the breakfast menu here
Hot Shots Cafe
All-day breakfast/ CLOSED SUNDAYS
With an extensive selection of specialty coffees and fresh Stoke juices in the cooler, this is the place to do breakfast right. Dine-in, drive-through, or curbside pickup are all available here. Breakfast options include breakfast burritos and apple date-baked oatmeal.
See the breakfast menu and order online here
R&B's Grill
All day breakfast / 7 a.m. to 3 p.m. 7 days a week.
Located right on The Strip (Cranbrook St.), this local establishment boasts classic dishes that are sure to meet everyone's tastes. Be sure to try their homemade jams and marmalade!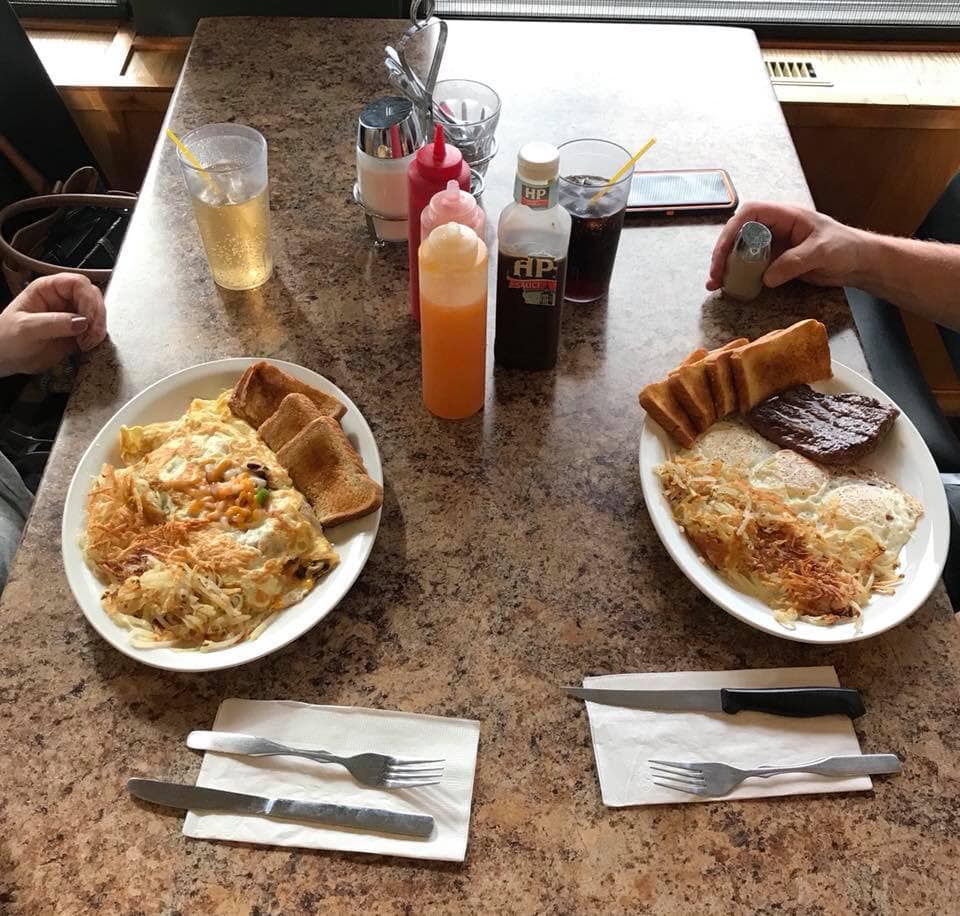 If you are looking for chains that you know and love, look no further than these classic choices.
Dennys
Smittys
1417 Cranbrook St N, Cranbrook
ABC Family Restaurant
You Might Be Interested In...