5 Winter Date Ideas in Cranbrook
February 3, 2022 | Cranbrook Tourism
Valentine's Day is nearing, and you're looking for a unique date to impress the best! You've still got time. Start thinking about what that might look like, because as you probably know...
Showing love is more than giving roses and chocolates.

If you really want to make your date swoon - give them an experience, Kootenay Style!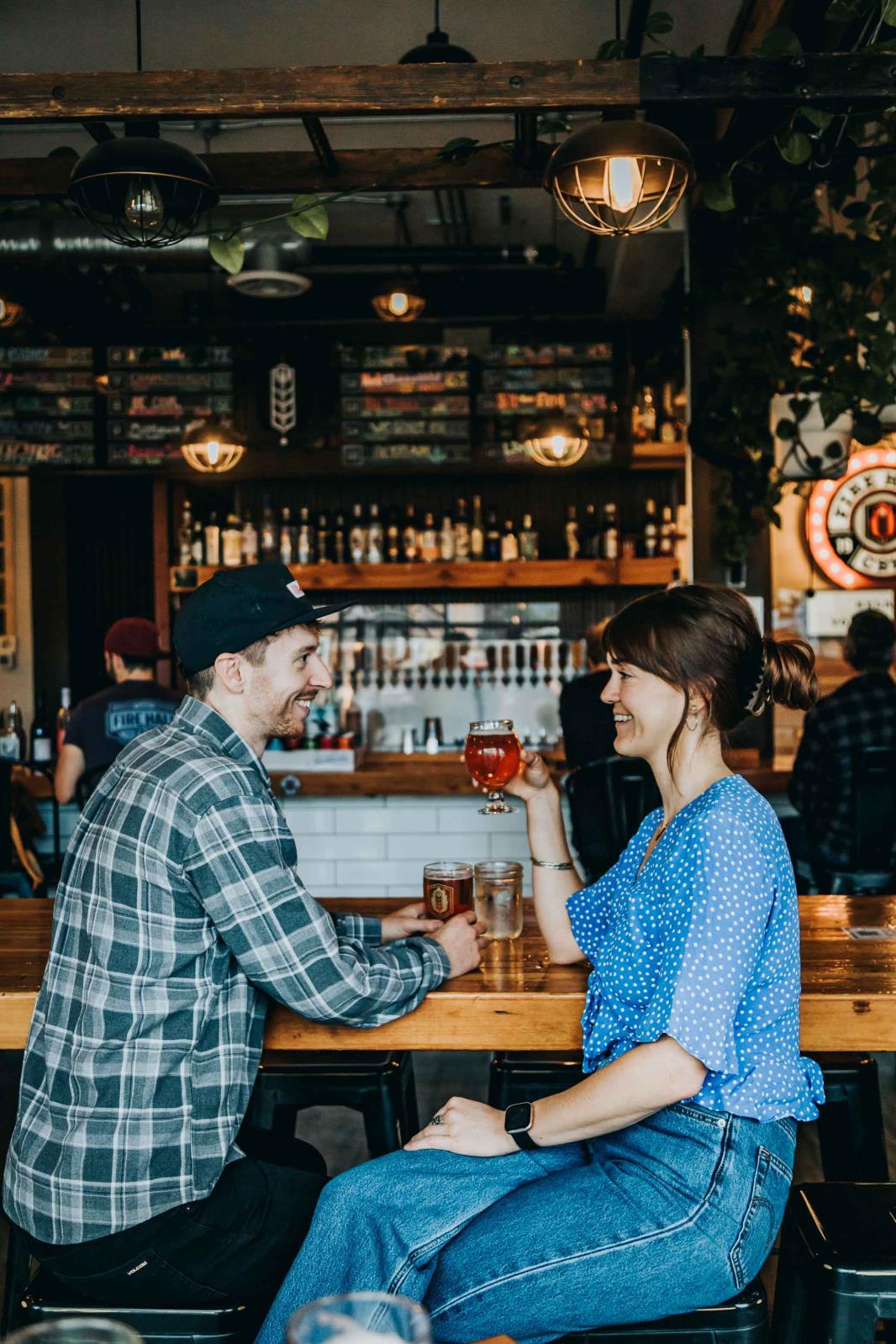 1. An outdoor adventure paired with a fire-side meal
With the wealth of nature surrounding the Cranbrook, it's hard to argue that the best Valentine's Date is outdoors! Grab your date, load up the truck and take them on a spontaneous outing.
Choose your activity & fill a sled with a thermos of hot cocoa, some snacks, and maybe even a pack of hot dogs. Don't forget a camp-stove or fire building material to set that warm mood for dining Kootenay Style.
Wondering where to go? What to do? Click here for some inspiration.
---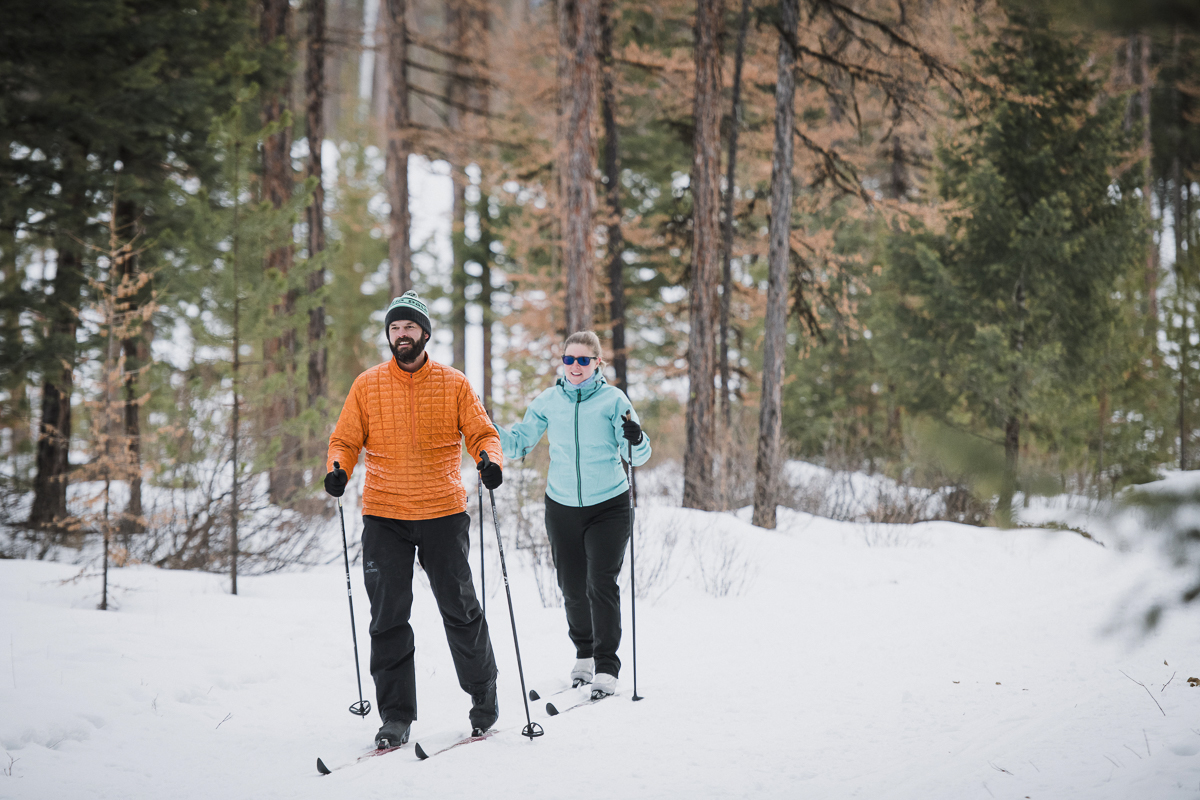 2. Take an afternoon XC Ski and have an apres soak
What better way to enjoy each other's company than by flexing those fun muscles! Rent ski gear from The College of the Rockies and head up to the South Star Trails. Have your own gear? Even better!
These trails welcome every skier from beginner to advanced. With an abundance of forested routes and an app like Trailforks, you'll find love & laughter all day long.
What goes hand-in-hand with a day spent in a winter wonderland? A hot tub to soak those tired muscles. The Cranbrook Aquatic Centre can fit the bill with a hot tub, steam room & sauna. Pick your favorite or try all 3!
---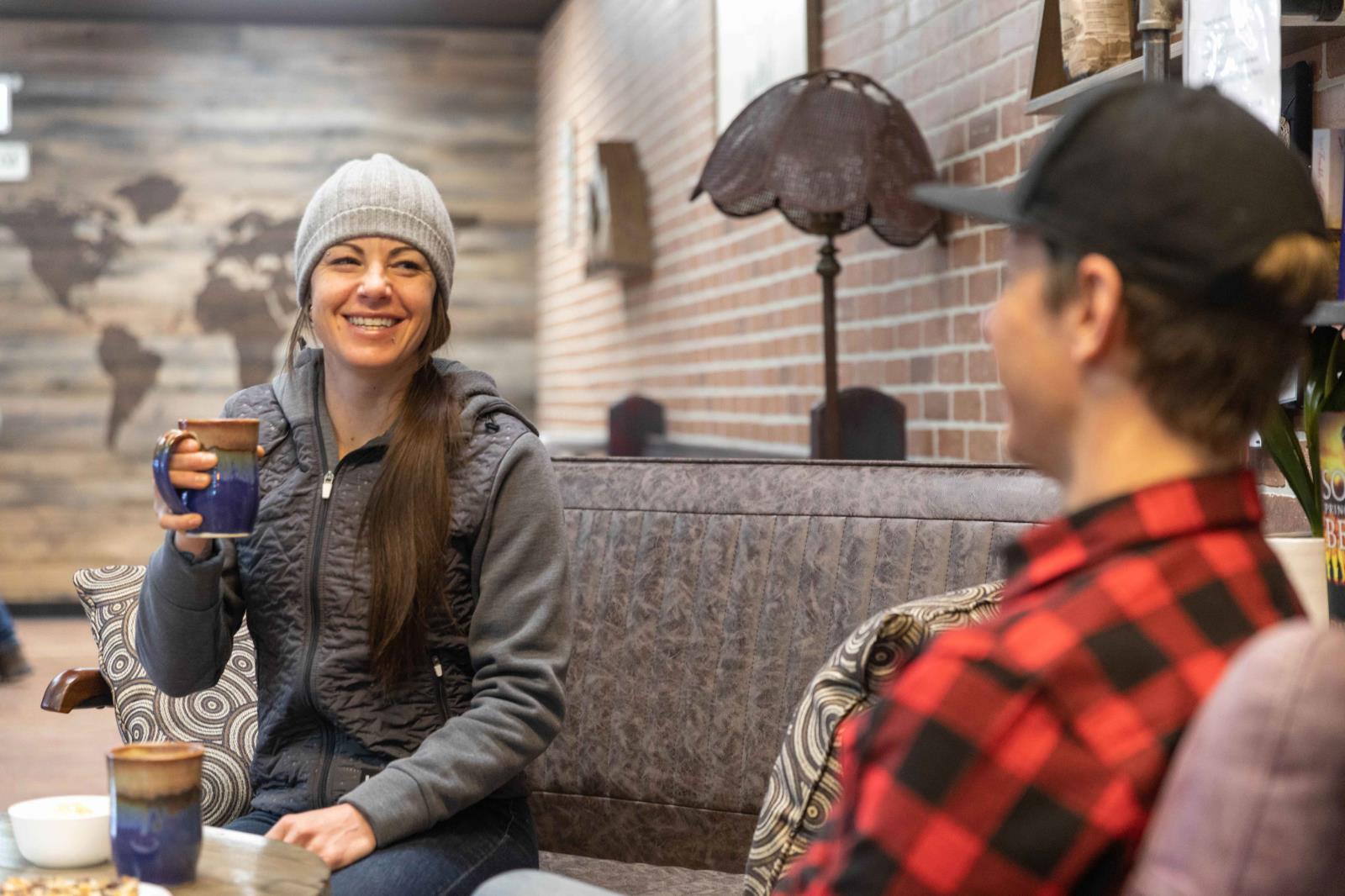 3. Visit a local coffee shop to fuel up before a hike
Cranbrook has so many options for the coffee lovers out there, and don't worry tea drinkers - they all have tea, too! Whatever your flavour for that "get-up-and-go" Cranbrook's got it.
What do we suggest? Get up early, bring your thermos downtown and fill it to the brim with your beverage of choice. Set off to the highway and take your love to the trailhead of Eager Hill. From here you can saunter together as the sky and treeline glisten with morning light.
Once you've reached the top, a picnic table welcomes you to rest and take in the sights of Fisher Peak and the surrounding landscape. Sip that cup of joe and lean into each other's warmth.
Looking for a coffee shop? Visit our list of Cafes here!
---

4. Go out for dinner & a show
Tried and true, this might be the oldest date in the book! Cranbrook has so many diverse places to dine, if you pair dinner with unique evening entertainment, you've created the making of a romance story.
See our list of dining experiences here.
Though, we're not the only ones pining after this idea... This is one date you may need to plan ahead! Whether it's live theatre this weekend at The Cranbrook Community Theatre, or a movie at the Landmark Cinemas, there is bound to be something to peak your interest.
---

*Image was taken at Fort Steele, this skating trail is currently not open*
5. Pack a picnic & head to a lake
In winter? Really? YES! Many of Cranbrook's lakes are still accessible in the winter, and they become a beautiful body of ice. Test your balance on skates, or slip and slide to your heart's content hand in hand.
The ice isn't the only incentive to a winter lake... So many of them are surrounded by beautiful landscape. The perfect excuse to snuggle up close to someone you love.
For extra brownie points: bring a few blankets, snacks, and definitely a warm beverage or two. Find a spot to set it all up, relax, & take in the views together.
---
Whichever you choose to do, we thank you for sharing your adventures with us!
Happy Valentine's Day!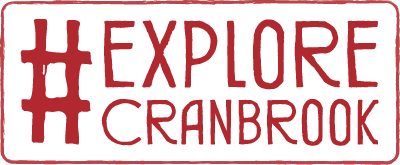 You Might Be Interested In...