Skating on frozen lakes
November 14, 2022 | By Lianne Thompson
Winter is here, lakes are frozen and there's no better time to sharpen your skates and get your glide on. Cranbrook and the surrounding area has plenty of lakes and ponds that freeze over creating picturesque natural outdoor rinks to satisfy your skating needs.
Jim Smith Lake
Jim Smith Lake is another popular location for skaters looking for an option within close proximity to Cranbrook. Large portions of this lake are typically clear from snow, including several small rinks and a trail that loops around the lake. Given its popularity, the ice conditions are constantly changing, so keep in mind that some patches of ice are much smoother than others which might put your skating skills to the test.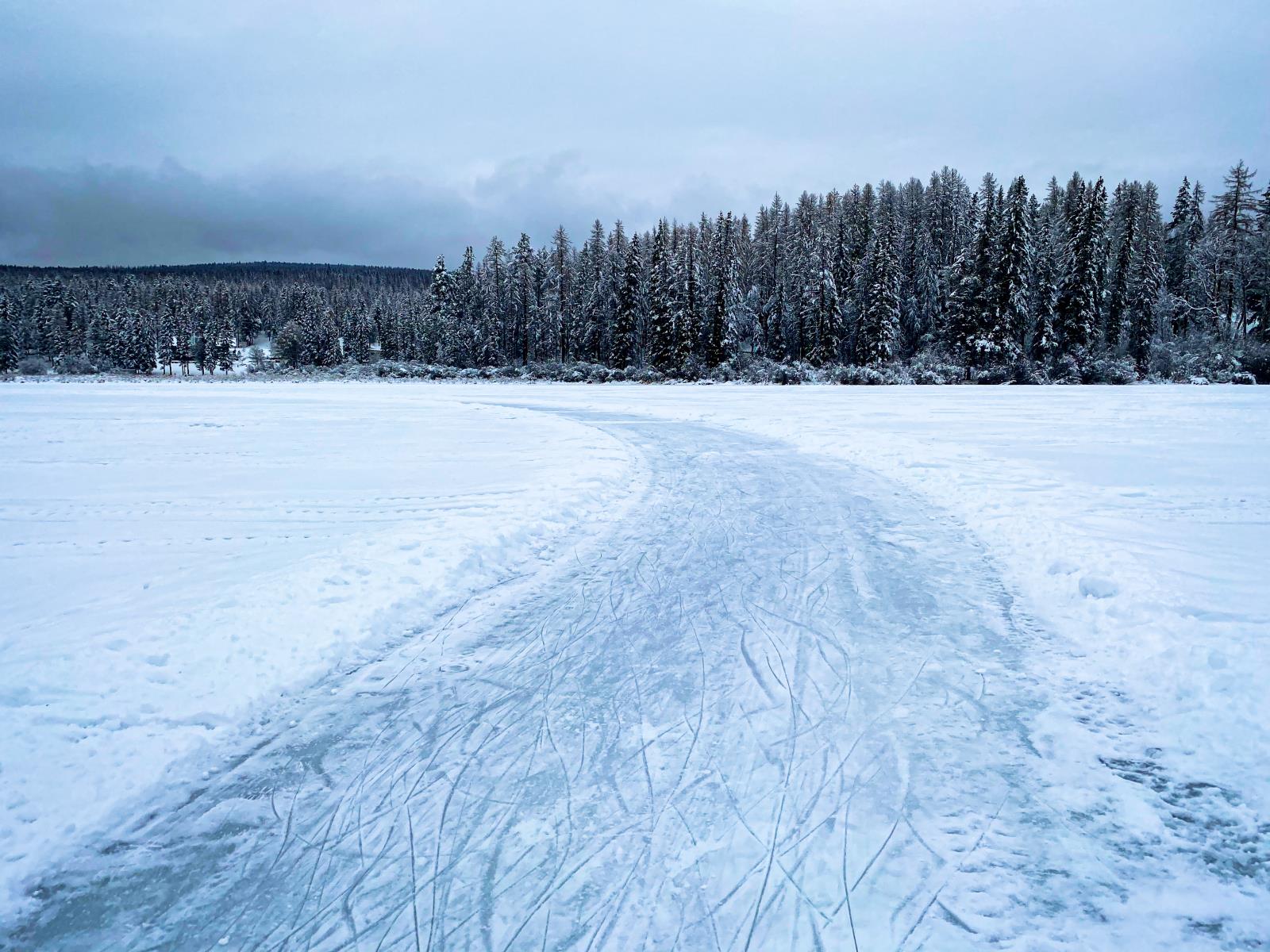 Idlewild Park
Idlewild Park is a family favourite spot for skating that has a few creature comforts! With a bathroom and small shelters that provide an easy spot to lace up your skates, Idlewild Park provides a perfect locale for skating within Cranbrook. The rink is monitored and maintained by the City in order to create safe and optimal ice conditions, so be sure to check the status before heading out to enjoy the rink in this beautiful park.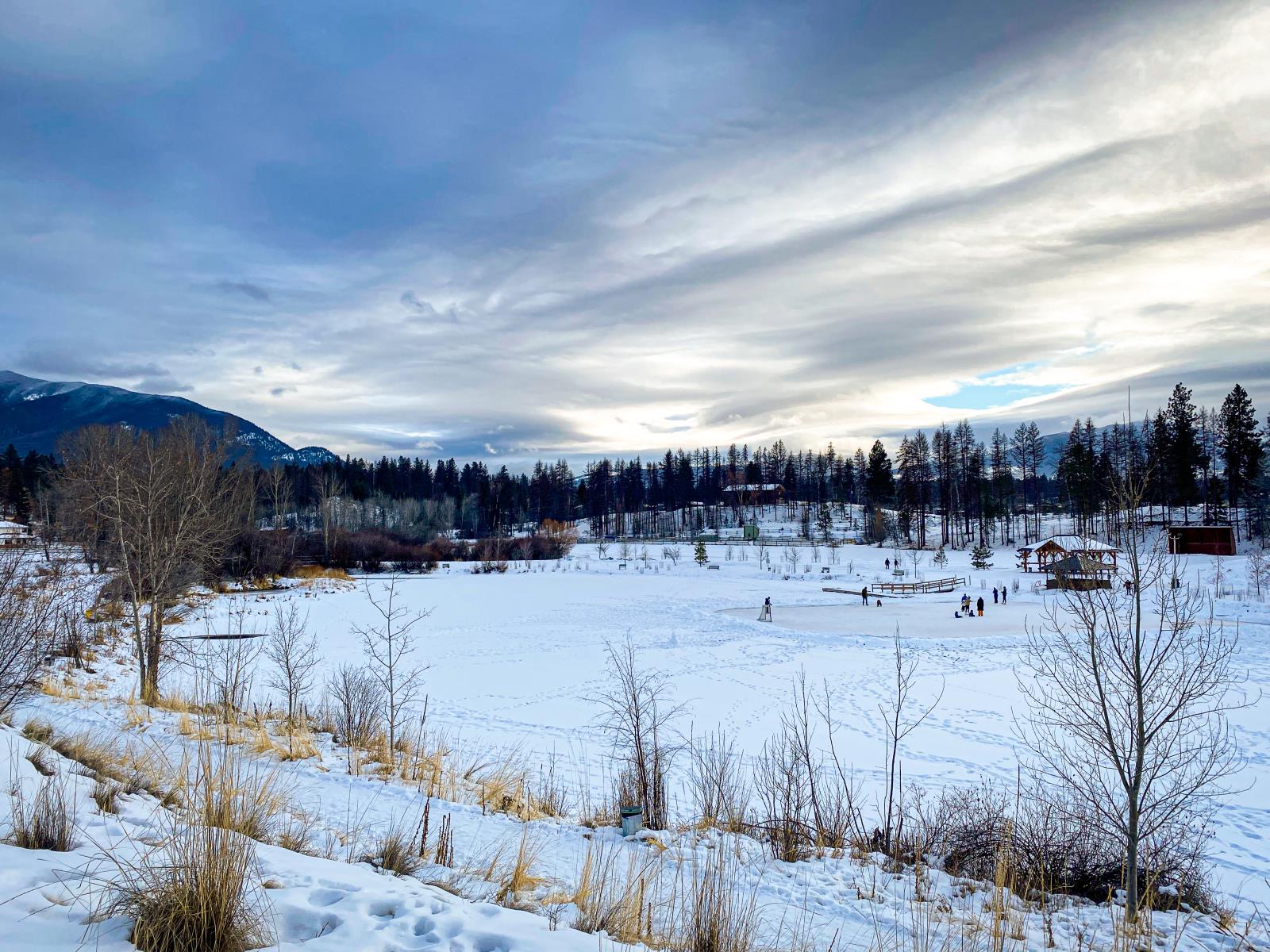 Elizabeth Lake
On the South edge of Cranbrook, Elizabeth Lake transforms from a birders paradise by summer, to a terrific ice rink for skating enthusiasts by winter. Elizabeth Lake is a popular skating destination and typically has large areas clear of snow offering plenty of skate space for hockey games, races, and room to work on perfecting your triple axel.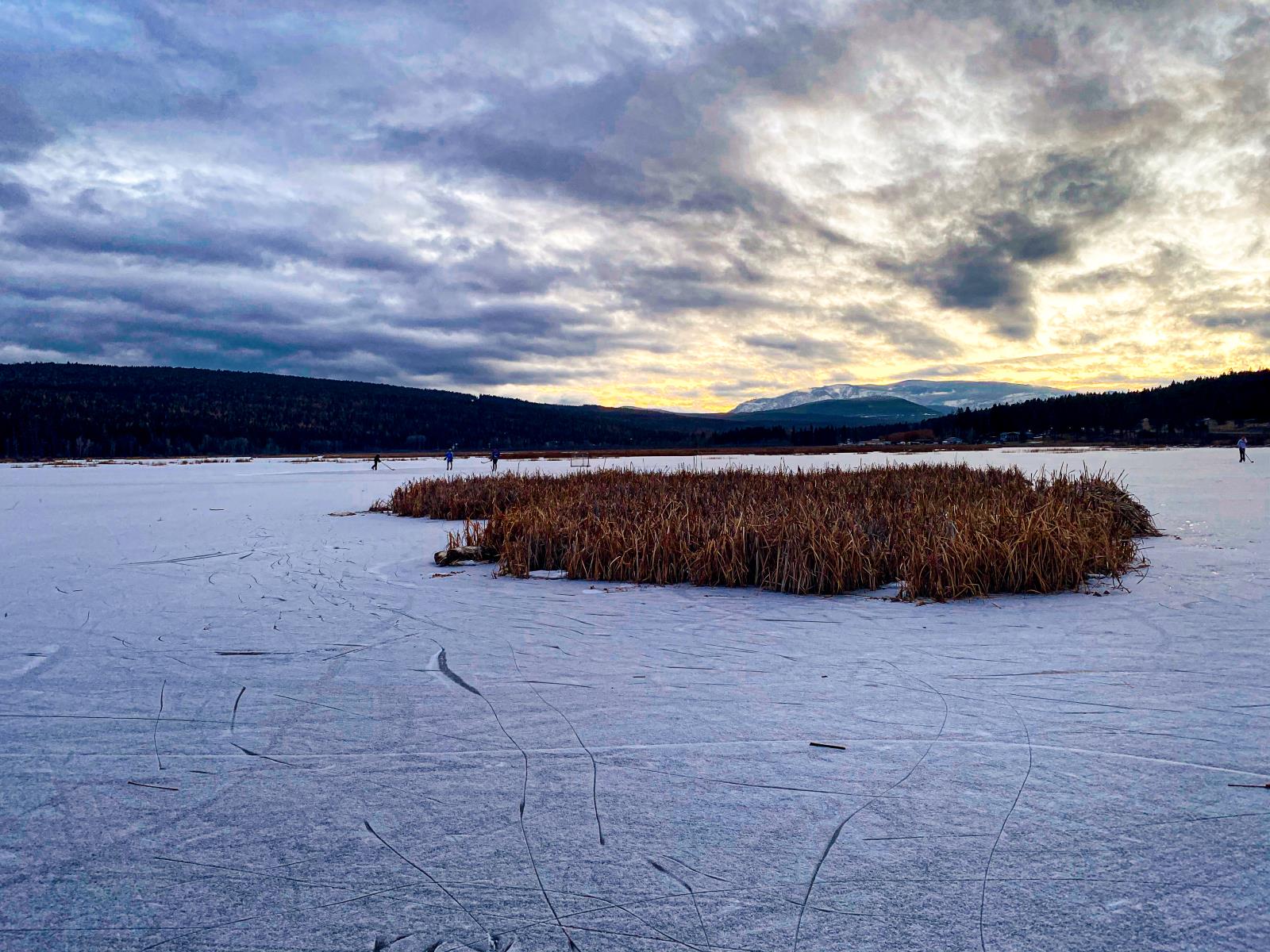 Lake Windermere
With over 30-kms of groomed trail, the Lake Windermere Whiteway holds the Guinness record for world's longest ice skating trail. Skaters can access the trail either at Kinsmen beach in Invermere or Windermere Beach, both entrances provide benches to make lacing up skates a breeze and instantly surround you with stunning mountain views. A donation of $5 per person for a day pass for the Whiteway helps support Toby Creek Nordic Ski Club who maintain the fantastic ice conditions.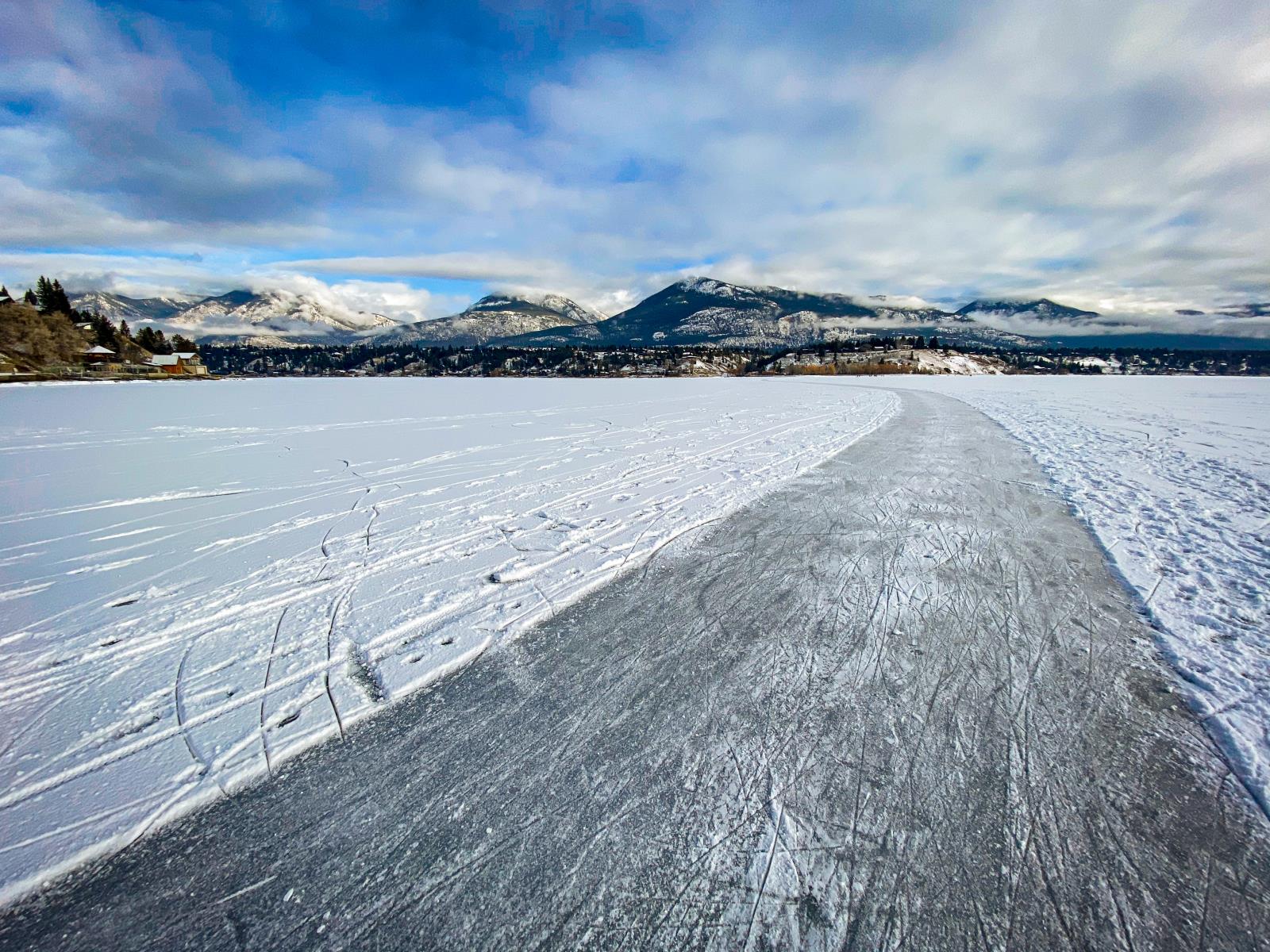 Silver Springs
For those who want a warm-up prior to skating, head East towards Elko and travel off the beaten track down River Forest Service road to get to the Silver Springs Trailhead. Hike up a short steep section (cleats or spikes recommended) before arriving at the base of the first of three lakes where a small rink is typically clear for skating. Lots of ice awaits along all three lakes, but be sure to bring a shovel as much of this area will likely require clearing before lacing up your skates.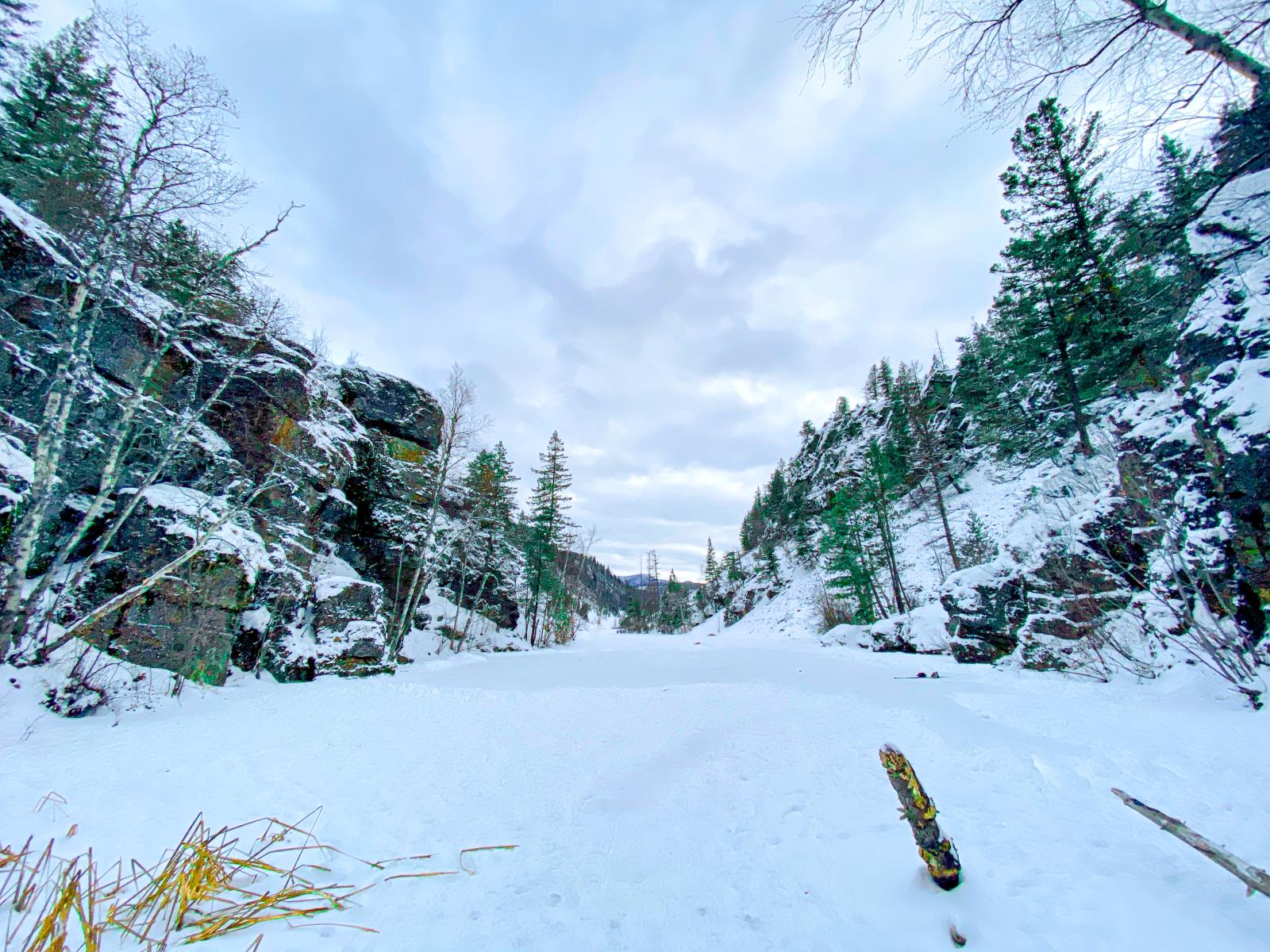 Mineral and Munroe Lakes
Head South from Cranbrook to Moyie Provincial Park, but skip the main lake and continue further into the park down Munroe Lake Road to access Mineral and Munroe Lakes. Nestled in tranquil forests and mountainscapes, Mineral and Munrow Lakes are popular destinations for skaters and often boast large spaces to cruise along in a beautiful backdrop.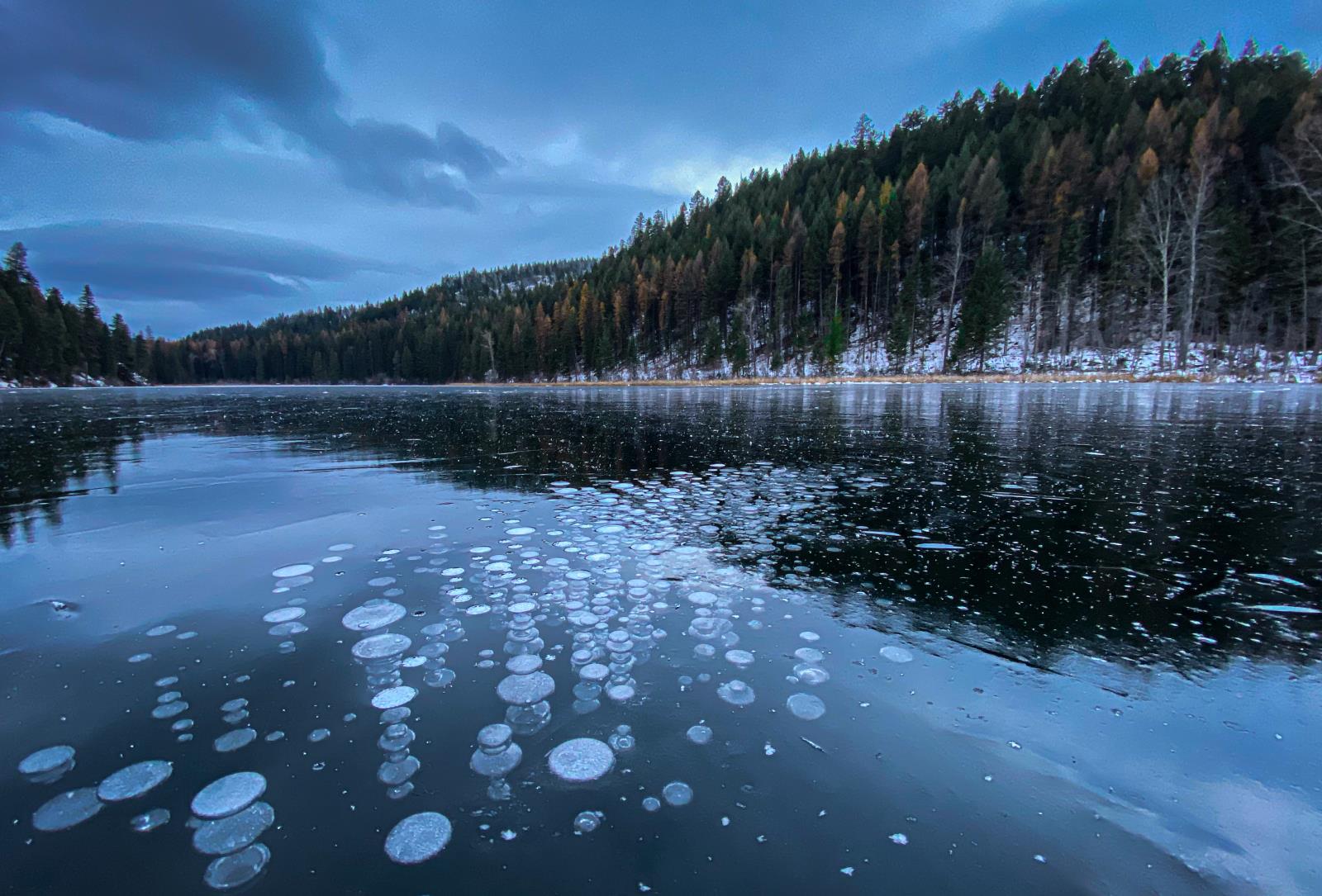 Columbia Lake
Looking for an option to glide over the ice surrounded by gorgeous mountain sights? Head an hour North of Cranbrook, to access spectacular skating at Columbia Lake while enjoying incredible scenery. Park at Tilley Memorial Park through the town of Canal Flats, where sections of the lake are often kept clear of snow in order to provide ample room for a magical skating experience.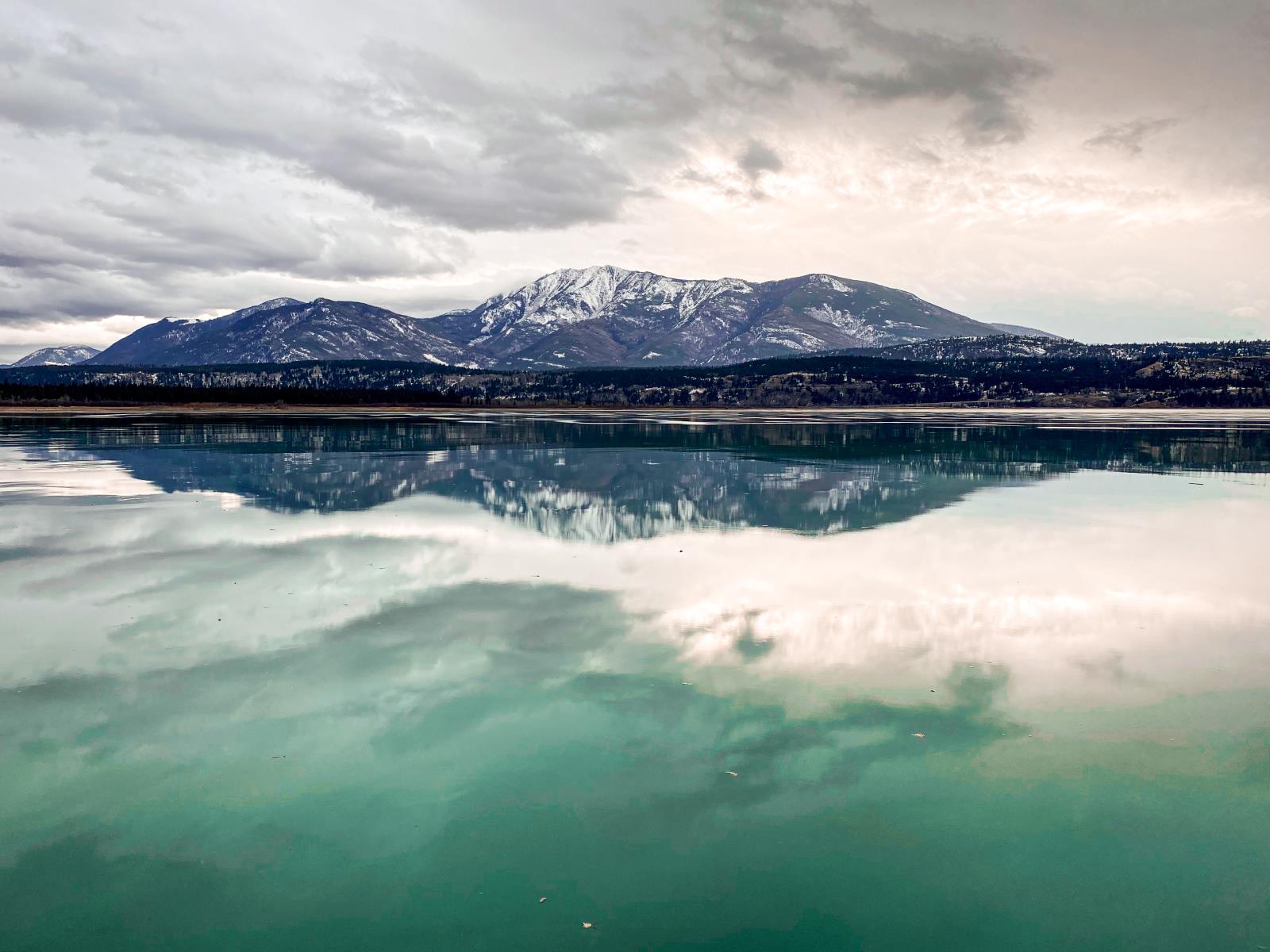 Quartz Lake
Found in Premier Lake Provincial Park, accessing Quartz Lake (also known at Rockbluff Lake) will require a 4WD high clearance vehicle, unless you choose to opt to walk the hour journey on foot. Far from the highway, Quartz is a quiet and serene lake that invites exploration. Take your time venturing the whole length of the lake while taking in the views of the Rocky mountains.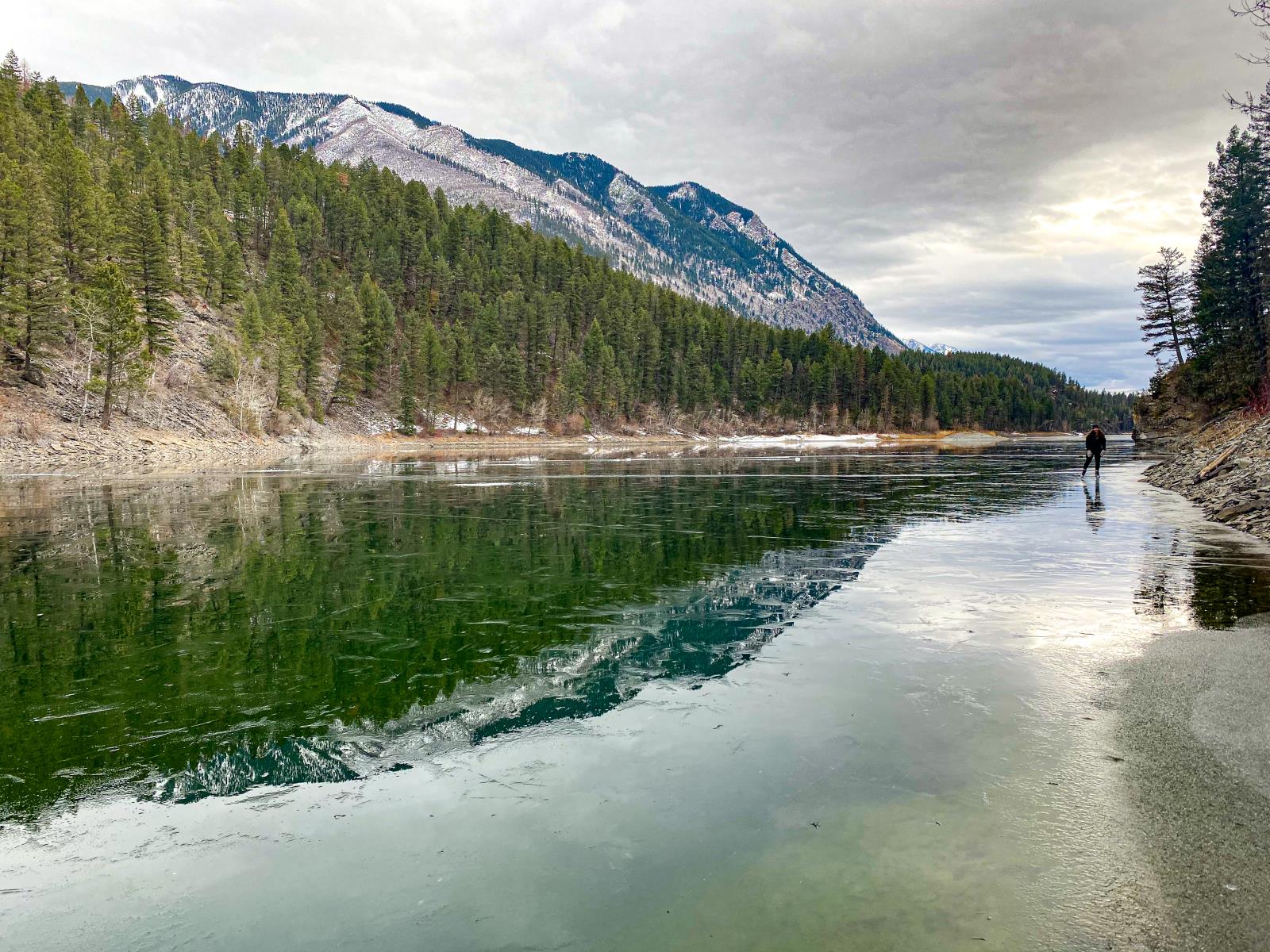 Remember that outdoor rinks are dependent on weather conditions. To set yourself up for skating success, check weather before planning your adventure to make sure temperatures are low enough for lakes to be frozen. Safe skating requires ice to be at least 3 inches (7cm) thick and packing a shovel can guarantee that you'll have snow-free space.
About the Author
Lianne works as a wildlife interpreter leading multi-day trips where she shares her passion for nature and conservation. She moved to Cranbrook two years ago and immediately began exploring local hikes and enjoying all that the East Kootenays has to offer. Lianne also sits on the board of the Caribou Conservation Breeding Foundation (https://www.ccbf.ca/), a non-profit dedicated to recovering local caribou populations.
You Might Be Interested In...