Vinyl Record Hunting in Cranbrook and the Kootenays
June 9, 2022 | By Keith Powell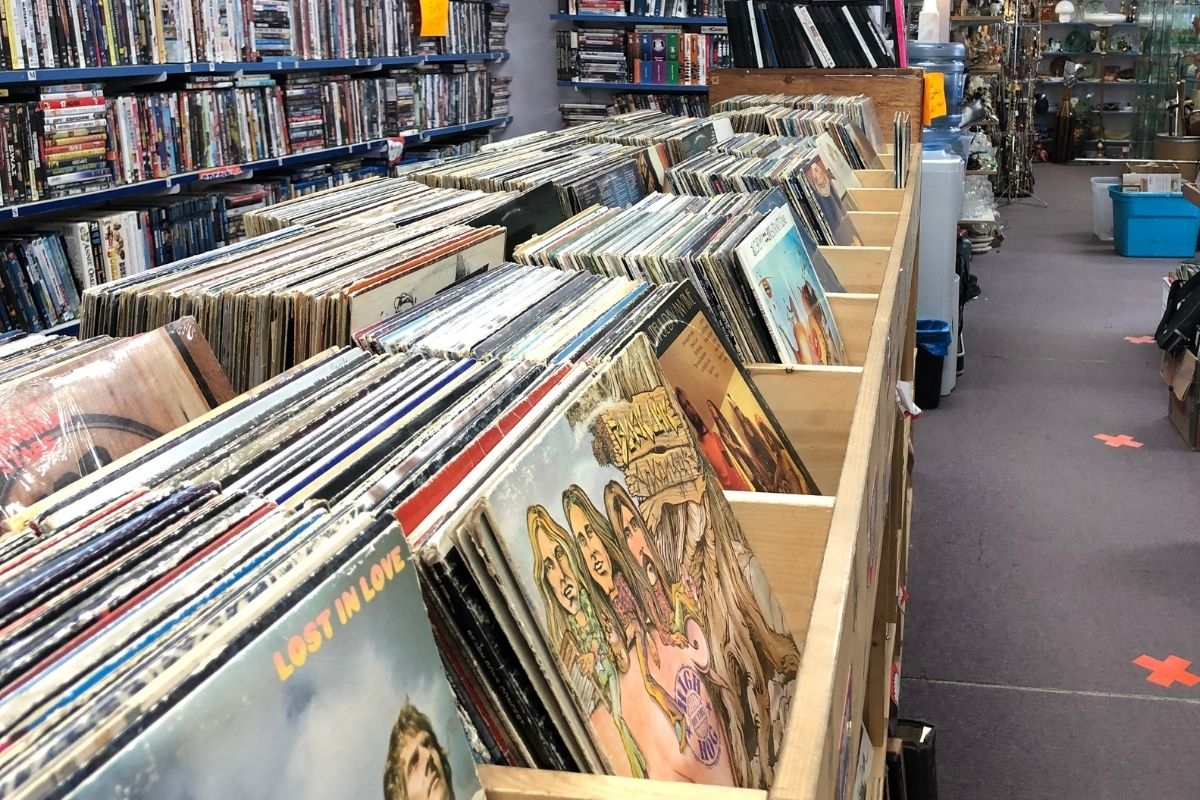 Chances are you don't remember your first digital music download. However, if you are of a certain age, you undoubtedly remember the first vinyl record album you purchased. You remember how you proudly took it home, carefully removed the thin plastic wrapper, admired the cover art, read and reread the pocket liner notes and gently placed the record on your turntable. Then you played it non stop for the next two weeks -- at top volume!
"Nostalgia plays a huge part in the renaissance of vinyl records," said Jeremy Youngward, owner of Retro Sound and Collectibles in Cranbrook. "I would say the revival of vinyl records is largely driven by nostalgia, but also by the fact that people want something tangible in their hands, something that's real."
Many vinyl record enthusiasts would argue that the sound of a vinyl LP spinning on the turntable produces a purer, richer -- better sound than other music recording formats. For many it's the "real" sound of music -- not the sanitized recording of a digital download or MP3 file.
Recently, I went vinyl hunting to find some of the best places to buy vinyl records in Cranbrook and the Kootenays.
Here is a list of some of the stops: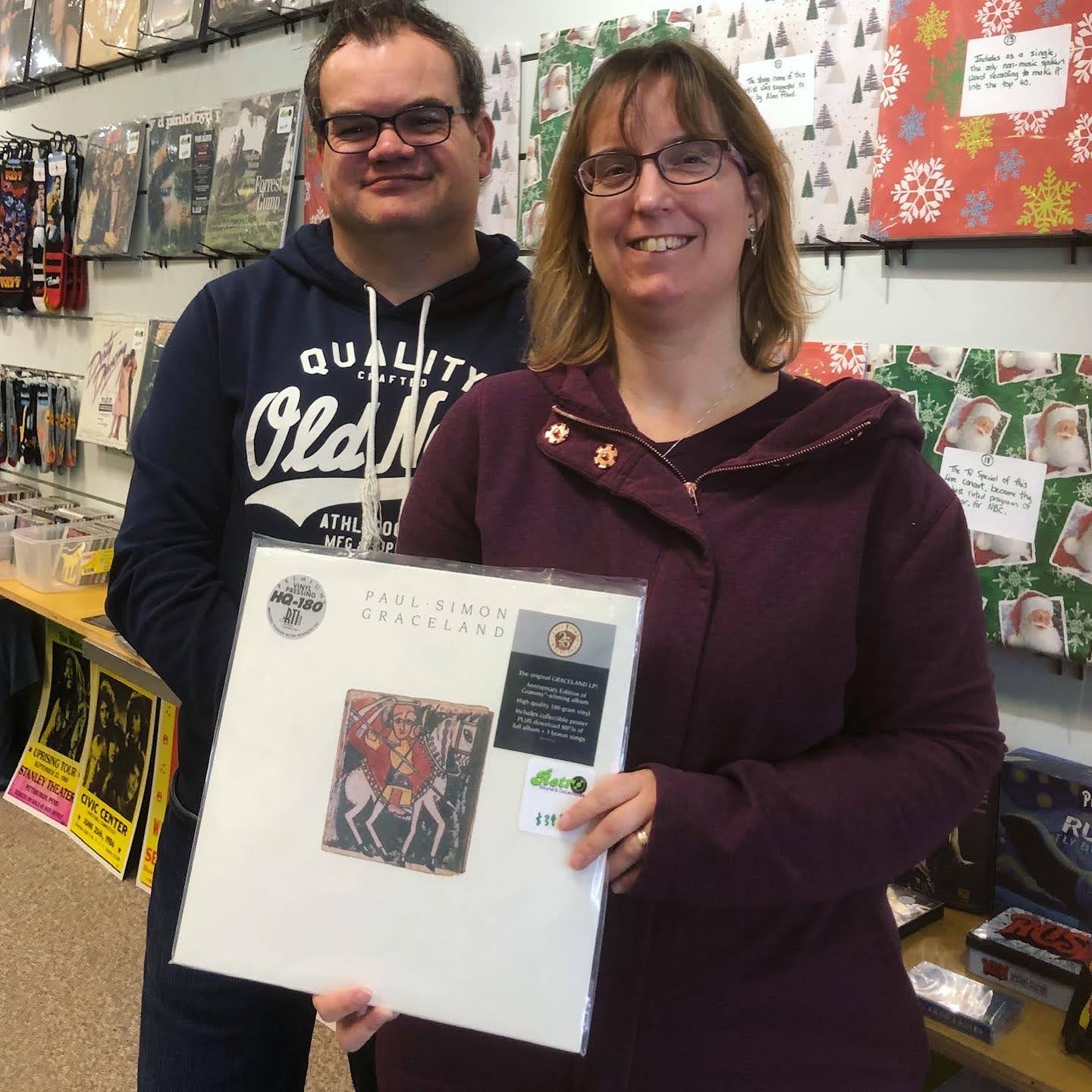 Picture: Jeremy and Felicity Youngward, owners of Retro Sound and Collectibles – Cranbrook
This retail outlet is almost exclusively devoted to the sales of vintage vinyl records and musical memorabilia – in fact, there are some 8,000 to 10,000 records in-store or online at Retro Sound. You will find everything from highly coveted collector albums to pick-of-the-litter discount bins chocked full of vinyl records. Retro Sound dabbles in new and used musical instruments, music sheets and accessories
Location: 16A 11th Ave. S. Cranbrook.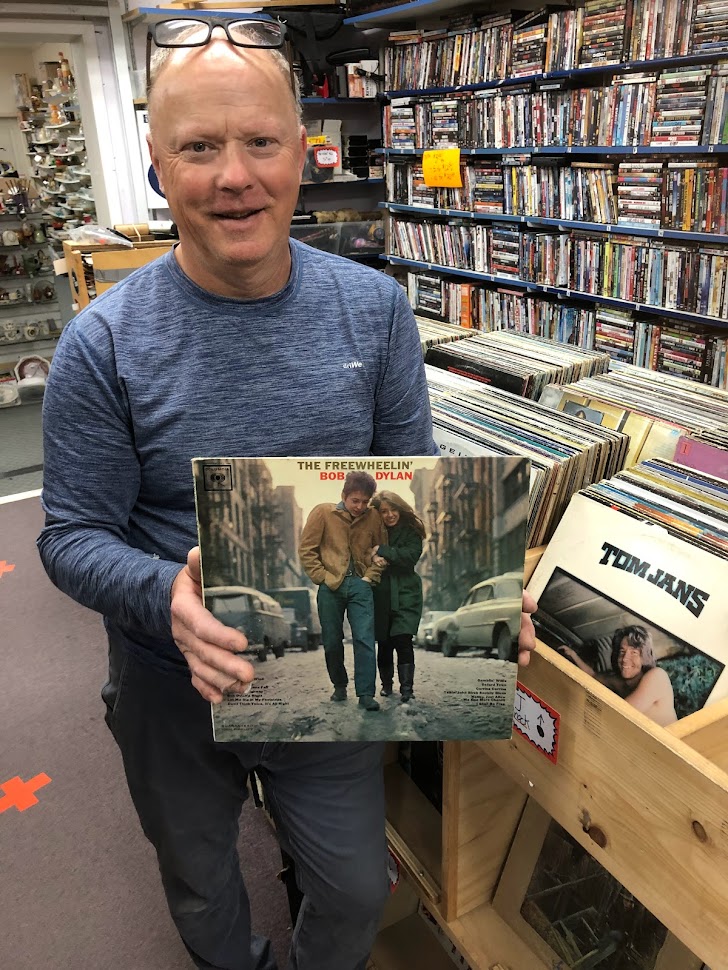 Brad Reist, owner of Twice Is Nice – Cranbrook
Twice Is Nice Consignments is a treasure hunters paradise with three floors of second hand and vintage items for sale. In the middle of it all is a generous selection of vinyl records, which turns over fairly frequently, and a fair number of "new" old records that just keep popping up. According to owner Brad Reist, Twice Is Nice has approximately 1,000 to 1,500 vinyl records to browse through at any given time. Prices tend to be on the reasonable side, though the selection gets picked over quickly.
Location: 1525 Cranbrook St. North – Cranbrook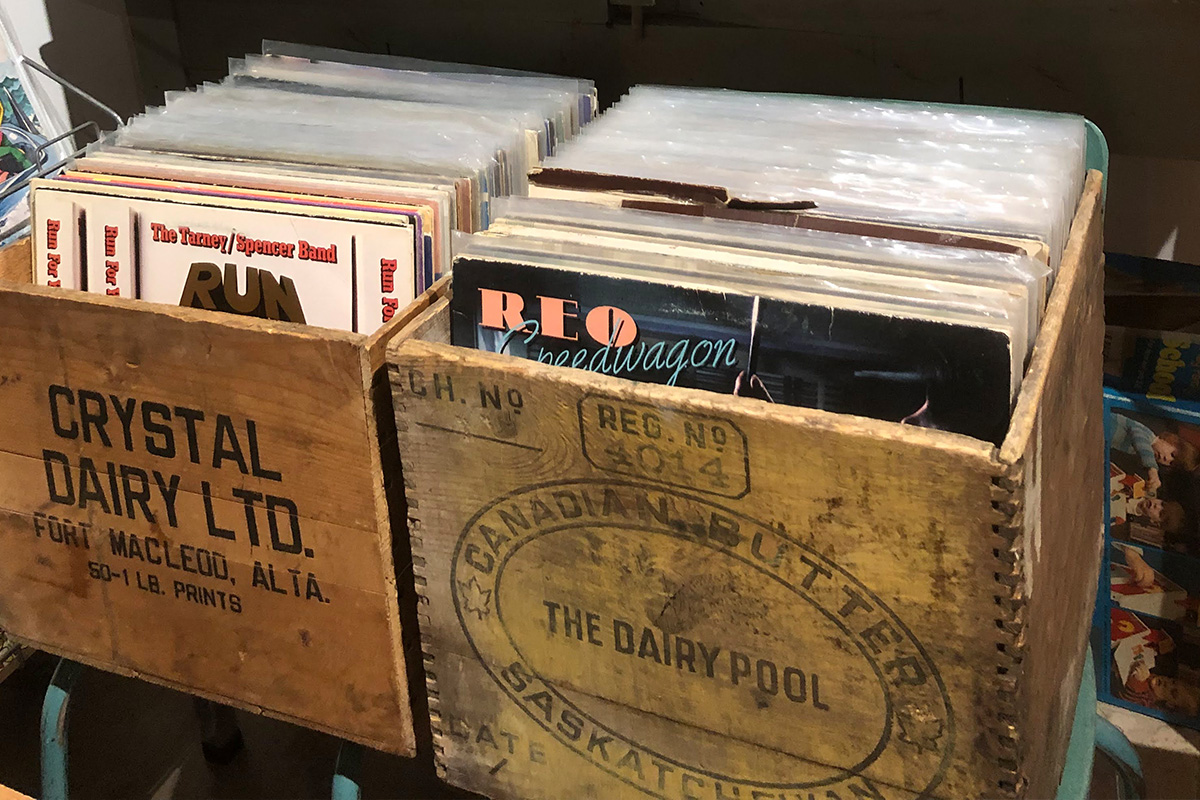 Box of vintage vinyl LP's at Old Crow Emporium - Kimberley
This vintage and antique shop is a must stop when visiting Kimberley. The town was recently voted by CBC's audience as BC's Best Small Town, and chances are Old Crow Emporium would be in the running if there was a contest for BC's Best Vintage and Antique Store.
"We sell vinyl! Of course, classic rock is the bestseller. There has been an increased stream of vinyl sales in the last few years," says Wendy Zimmer, one of the co-owners and managers at Old Crow Emporium.
Wendy adds, "We have 200-250 albums in decent shape, and another 100-150 in our sale bin."
Location: 275 Spokane St, Kimberley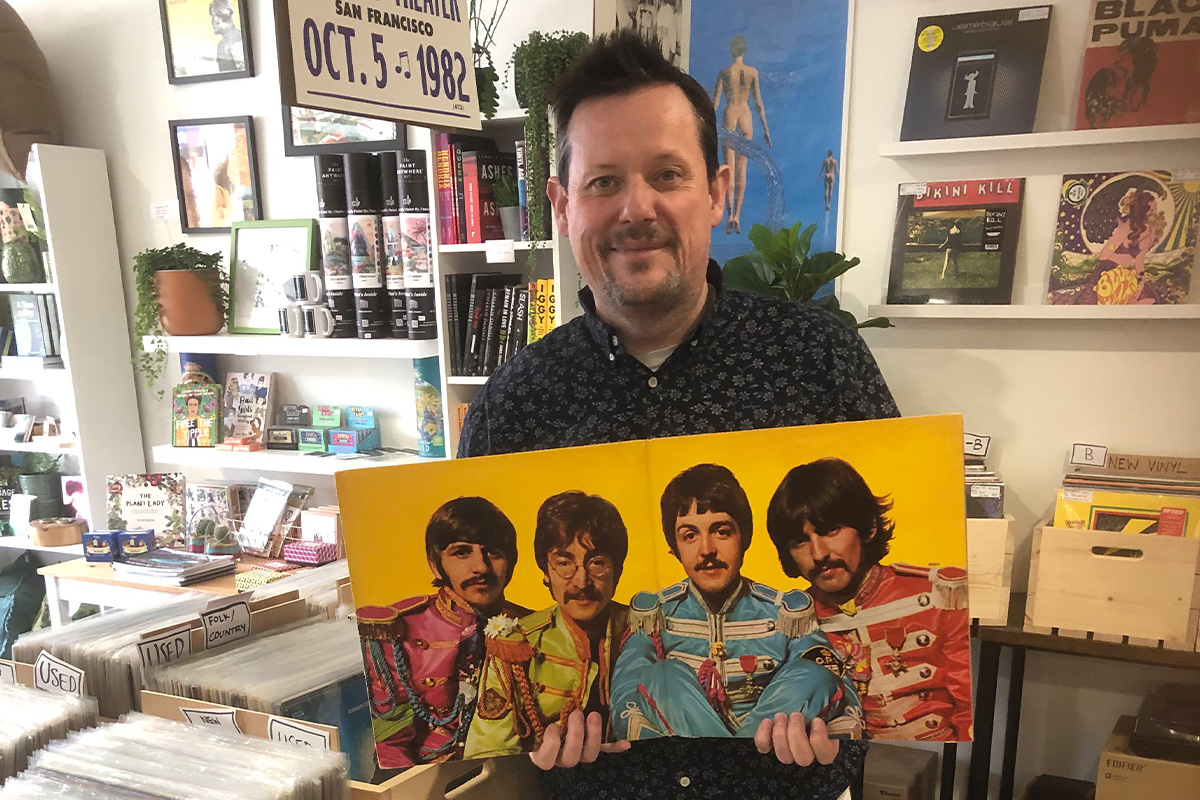 Kevin Wilson, owner Public Vinyl, - Creston
This upscale vinyl shop is owned and operated by Kevin Wilson, who is a self-described "vinyl aficionado." Public Vinyl has a wide selection of previously owned records for sale, with about 1,000 records on display and also a healthy selection of new vinyl records. Their records are nicely curated and professionally displayed for easy browsing. Kevin's personal passion and extensive knowledge of vinyl records is a valuable asset to collectors and music buffs. Public Vinyl shares its space with Modern Alchemy in downtown Creston – the store has been described as a magical boutique that is warm, inviting and tasteful.
Location: 1016 Canyon Street – Creston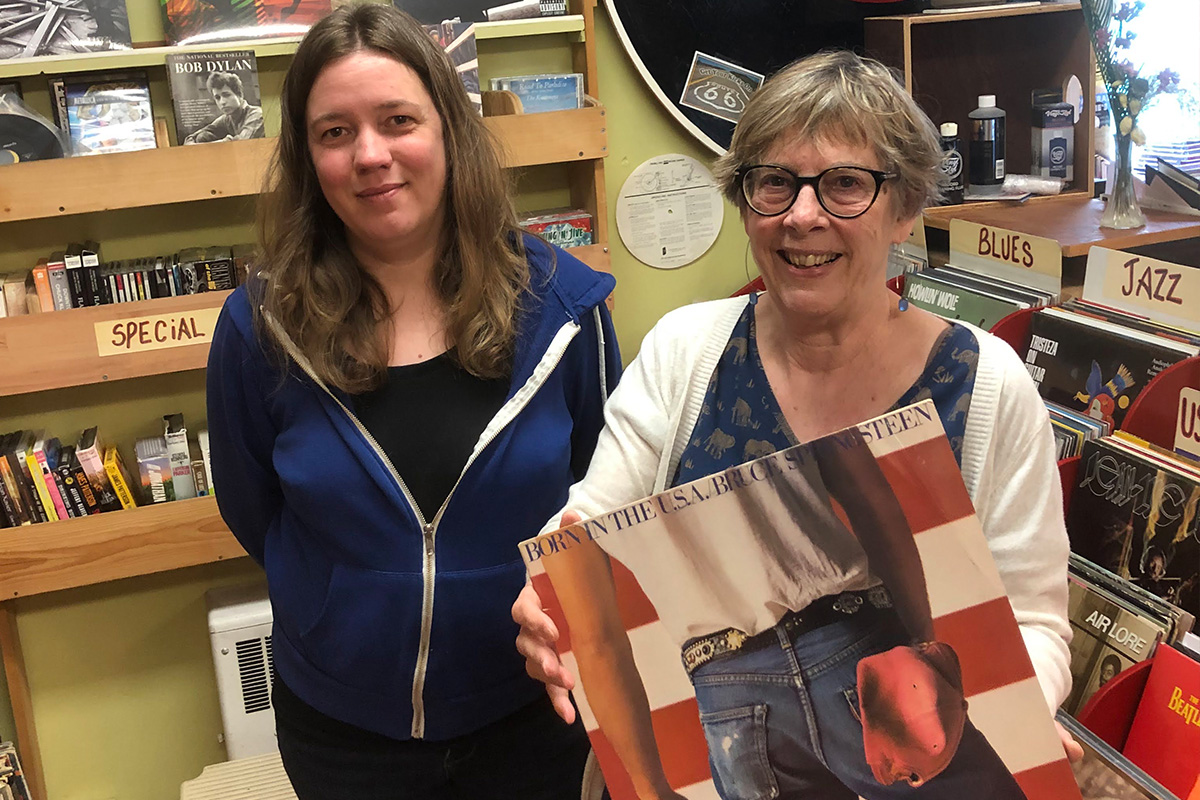 Kristy Chapman (L) and Bev Biava, (R) owners of Packrat Annie's – Nelson
Packrat Annie has been operating since 1984 in downtown Nelson. It is owned and operated by Jan Biava and Kristy Chapman. The store shares space with the popular Vienna Cafe. In addition to having one of the largest selection of used books in the Kootenays, Packrat Annie's also has a wide and eclectic selection of vinyl records, both used and new, as well as a generous variety of used CDs on display. With almost 20,000 used books for sale and thousands of vinyl records. Space is at a premium at Packrat Annie's, but it makes for great vinyl treasure hunting.
Location: 411 Kootenay Street, Nelson.
The Book Cellar – Invermere
The Book Cellar in Invermere has a selection of thousands of books and a smattering of vinyl records. Unfortunately, the selection is pretty picked over and somewhat dated.
However, it's this kind of unique and somewhat junkie "bargain basement' store that you never know what you might discover. Who knows what kind of vinyl keepsakes you might find lurking in the back of a bin? Remember, one man's junk is another man's treasure.
Location: 613 12 St, Invermere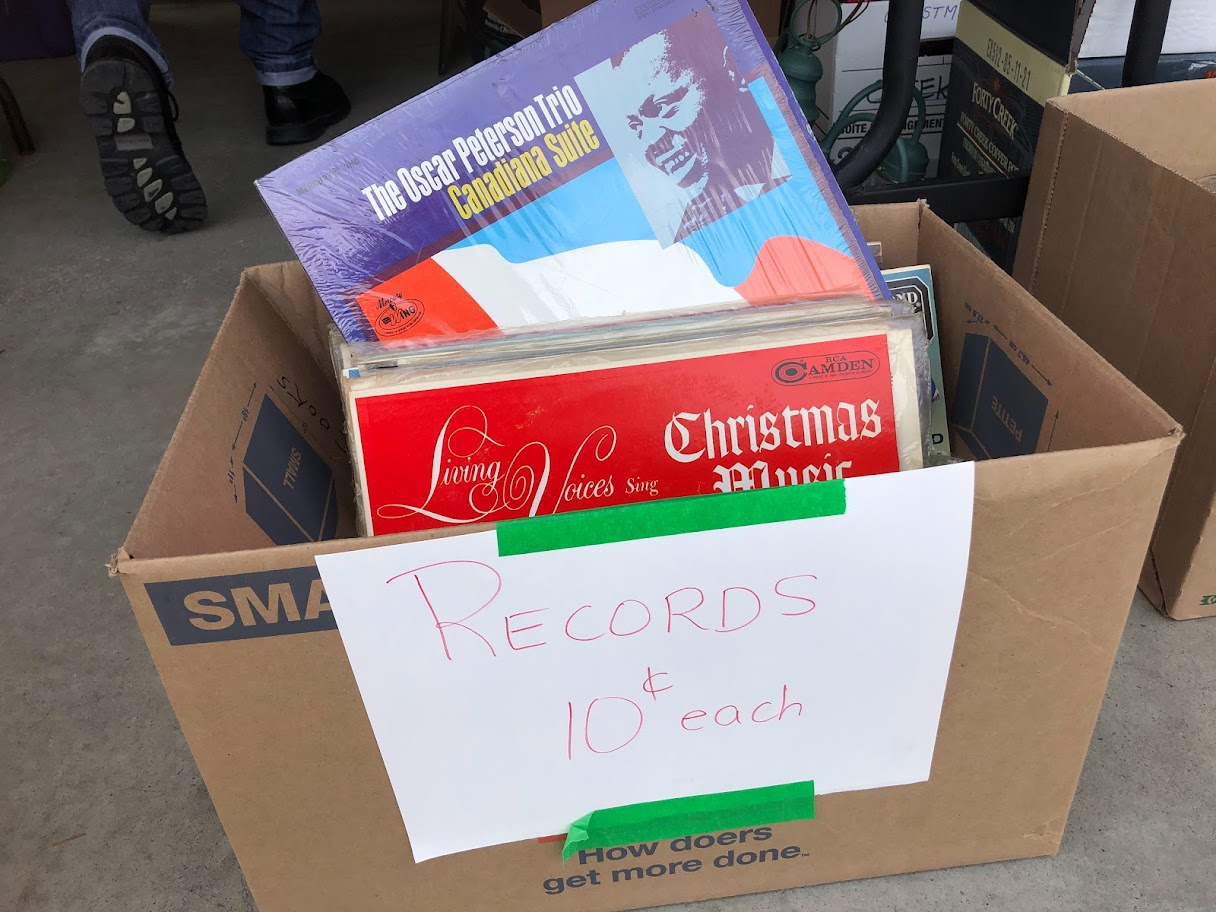 Bargain bin of records at a garage sale
Don't forget to check out your local hospital auxiliary thrift store, secondhand shops and, of course, the old stand by – Saturday morning garage sales. I recently picked up a Creedence Clearwater Revival (CCR) record and an Ozark Mountain Devils record for two bucks each.
In the meantime, slip out a vinyl record, drop it gently on the turntable, crank up the volume, stretch out on the couch, and chill out to the mellow sounds of Marvin Gaye – on vintage vinyl, of course.
About the Author
Keith G. Powell is a local writer and publisher based in Cranbrook. He has a keen interest in local history and the colourful characters who once called Cranbrook and District home. He has written and published four books: Living the Shadow of Fisher Peak; Raising Kain, the adventurous life of Conrad Kain; Fisher Peak Chronicles and In the Shadow of Elephants.
You Might Be Interested In...