Nordic Skiing & Snowshoeing in CBK
February 8, 2023 | By Dave Quinn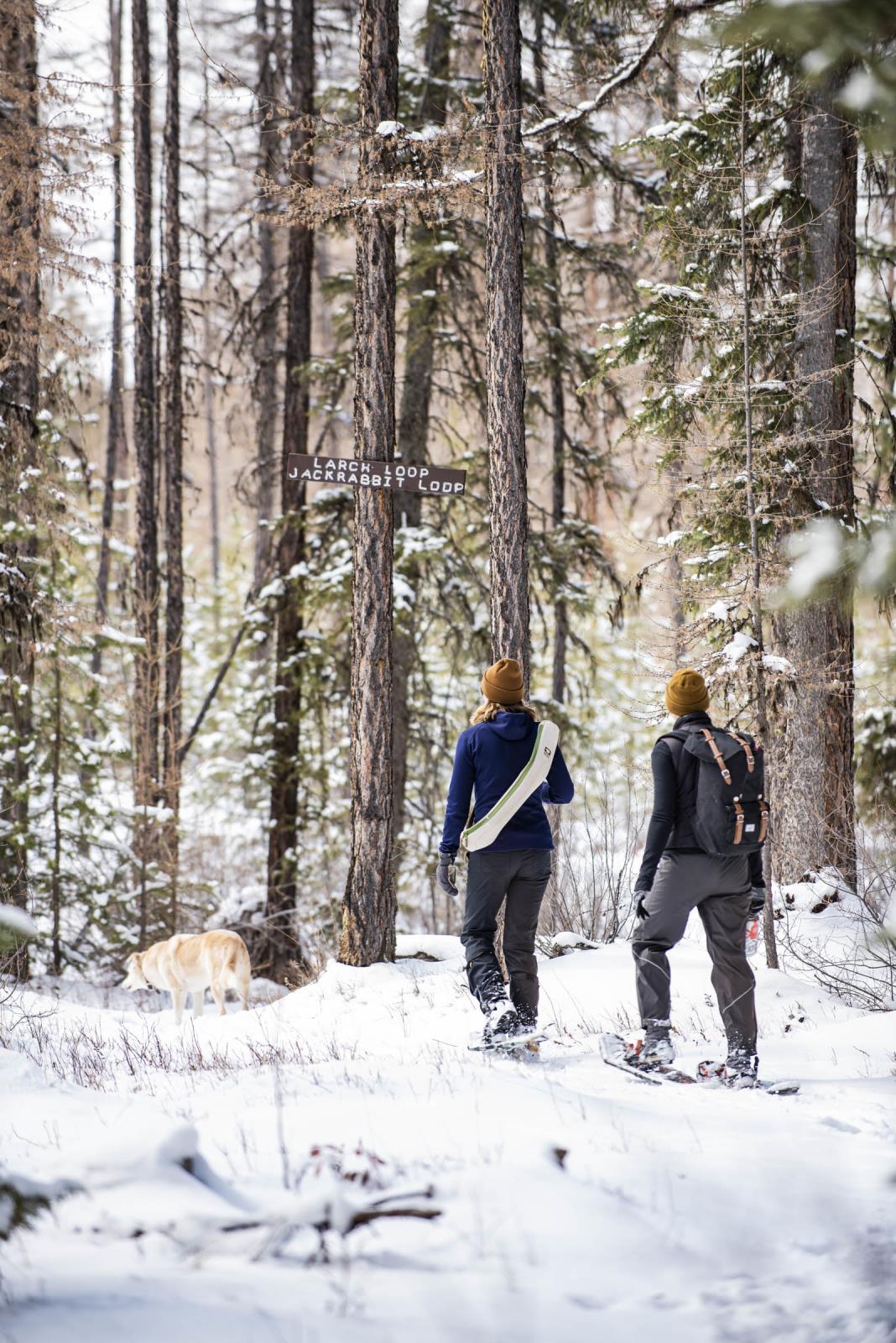 Nordic skiing and snowshoeing on Cranbrook's ever-expanding trail system are some of the best ways to get out and stay in shape during winter, or wanuyitnamu in the local Ktunaxa language.
The local favourite wanuyitnamu (winter) trails are of course the volunteer-run South Star Recreation Trails. Managed in partnership with Recreational Sites and Trails BC, this historic trail system has seen generations of enjoyment in all seasons, and keeps getting better every year. With 21 km of groomed nordic ski only trails, 12 km of dog-friendly groomed nordic ski trails, and 17 km of groomed fat bike, snowshoe, and walking trails maintained by volunteers with the Wildhorse Cycling Club, there is room for everyone. Please stick to trails designated for your activity, and be sure to pick up after your pooch if you ski, ride, or snowshoe with four-legged friends, or the spring thaw reveals an unpleasant mess that affects other trail users.
Located two kilometers down the River Road from St. Mary's Lake, St. Mary's Cross Country Ski Trails offer another quiet nordic destination for those looking for a simple outing. These ungroomed, tracked ski loops are maintained by the St. Mary's Valley Rural Residents Association and Recreational Sites and Trails BC, and take skiers on a trip back in time on rolling tracks through second growth forest down along the banks of the St. Mary's River.
Other unofficial but popular ungroomed ski trail systems exist up the Gold Creek road, at the end of Pighin Road on Nature Conservancy lands. These meandering track follow old roads and trails and are maintained simply by repeated ski traffic. They lead to secret winter wonderland pockets of gorgeous forest, surprise views, and are criss-crossed by an abundance of wildlife tracks that tell the story of winter when nobody is around.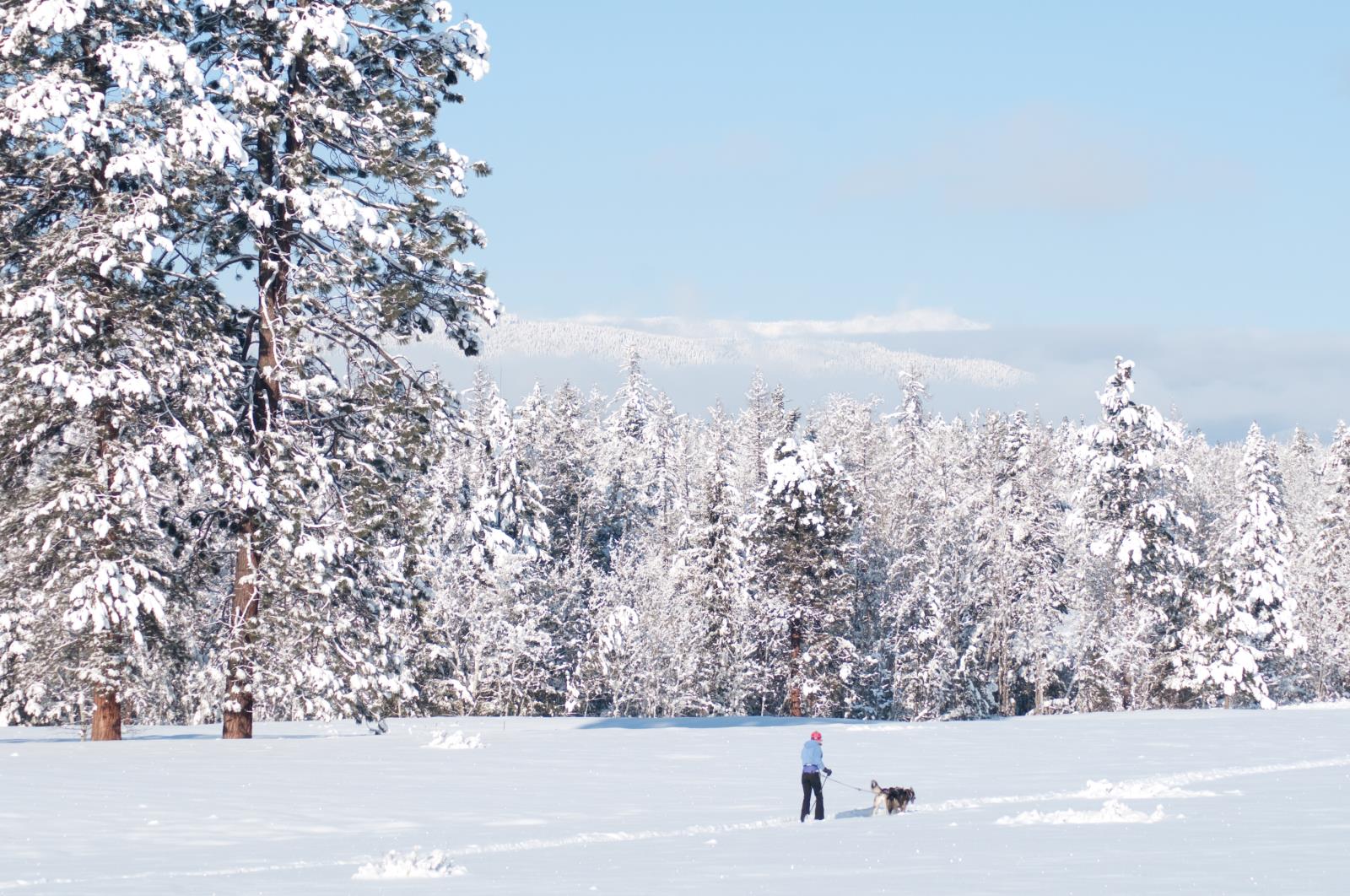 Popular snowshoe destinations include the groomed trails in the Cranbrook Community Forest and Eager Hills, as well as the Wycliffe Bute. Be sure to keep your dog close (or better yet, on leash) at all times at Wycliffe, as this critical high value ungulate winter range transitions into prime nesting areas for ground-nesting birds that rely on threatened grasslands. Off-leash dogs can be deadly to large mammals who are already stressed and starving through thelong, harsh Rocky Mountain winters, and to eggs and chicks tucked away in the tall grasses unseen to owners but easily sniffed out by dog's sensitive noses.
See you out in the ?a·k?u (aa-Kshloo) snow this winter!
About the Author
Dave Quinn is a Cranbrook-born author, outdoor educator and wildlife biologist whose work explores the evolving connections between humans and the natural world. He is proud to raise his family and share stories in Ktunaxa traditional territory.