4 Mountain Bike Rides to do with Kids in Cranbrook
June 28, 2021 |
Looking to take small kids on some trails where they can confidently become masters? Or taking some older kids and not sure how long their batteries go for? These are some rides to get you started with an easy introduction to green trails in the Cranbrook Community Forest and beyond.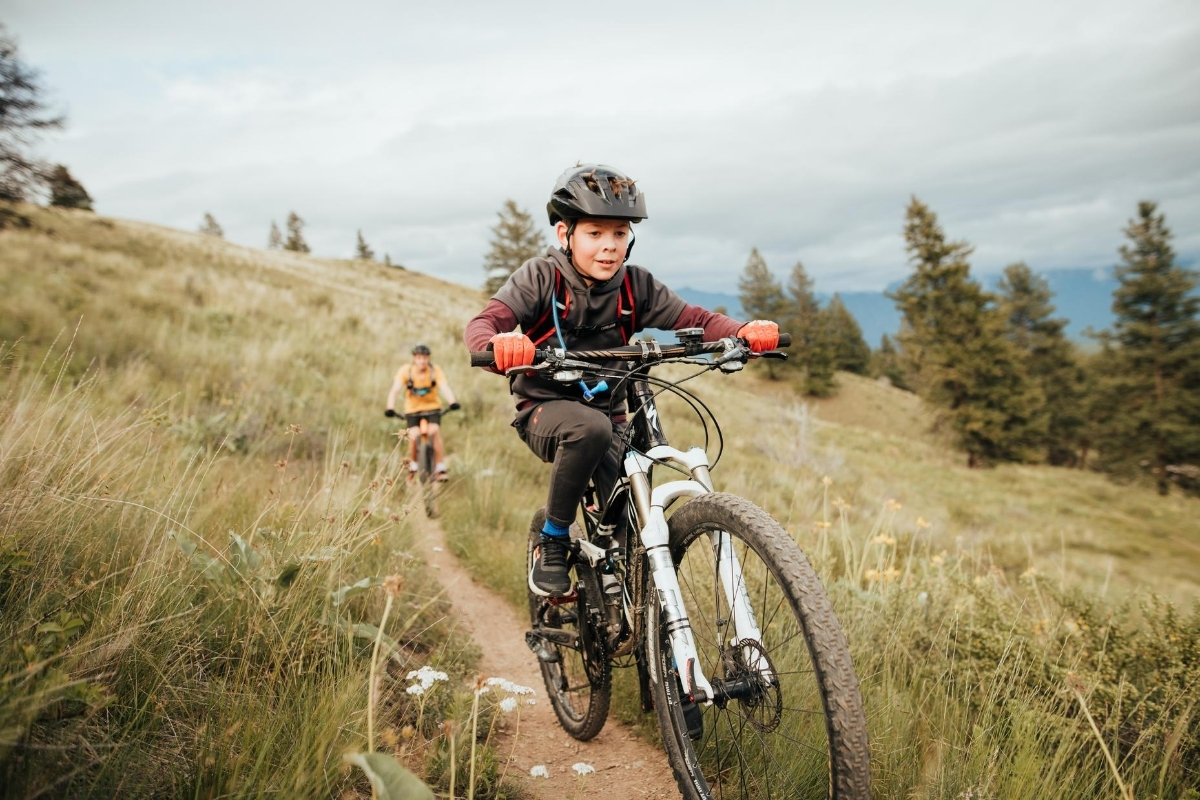 #1 Ramparts Loop
6.3 km/40 m elevation gain
Park at the Ramparts Rest Area


Start at the Ramparts Rest area and make a circle riding part of the way on the Chief Isadore Trail. The loop starts as treed single track, changes to a wide rail grade, and then back to single track in a meadow. Don't forget to look for turtles sunning themselves on the logs by the water.
#2 Up Pilsit to Kettle Lake and Down the Elephant
Run
7km/140 elevation gain
Park at the Chief Isadore Trailhead


Pilsit named after the wife of revered Ktunaxa Chief Isadore, is an easy green trail that climbs up to Kettle Lake where you can do a circuit around the lake. Kettle Lake also has an outhouse and picnic table. Return to the parking lot via Pilsit connecting to Elephant Run.
#3
NEW
Padawan Trail
at Eager Hills
4.3 km/81 m elevation gain
Park at the Eager Lookout parking area


Padawan is a 5km green flow trail suitable for all ages. This is the newest trail in the Cranbrook Community Forest to join the Star Wars themed trails at Eager Hill. In Star Wars lingo a Padawan is a learner or apprentice. The term can refer specifically to a Jedi apprentice within the Star Wars universe. It can also be used more generally to refer to a trainee, a beginner, or an inexperienced person.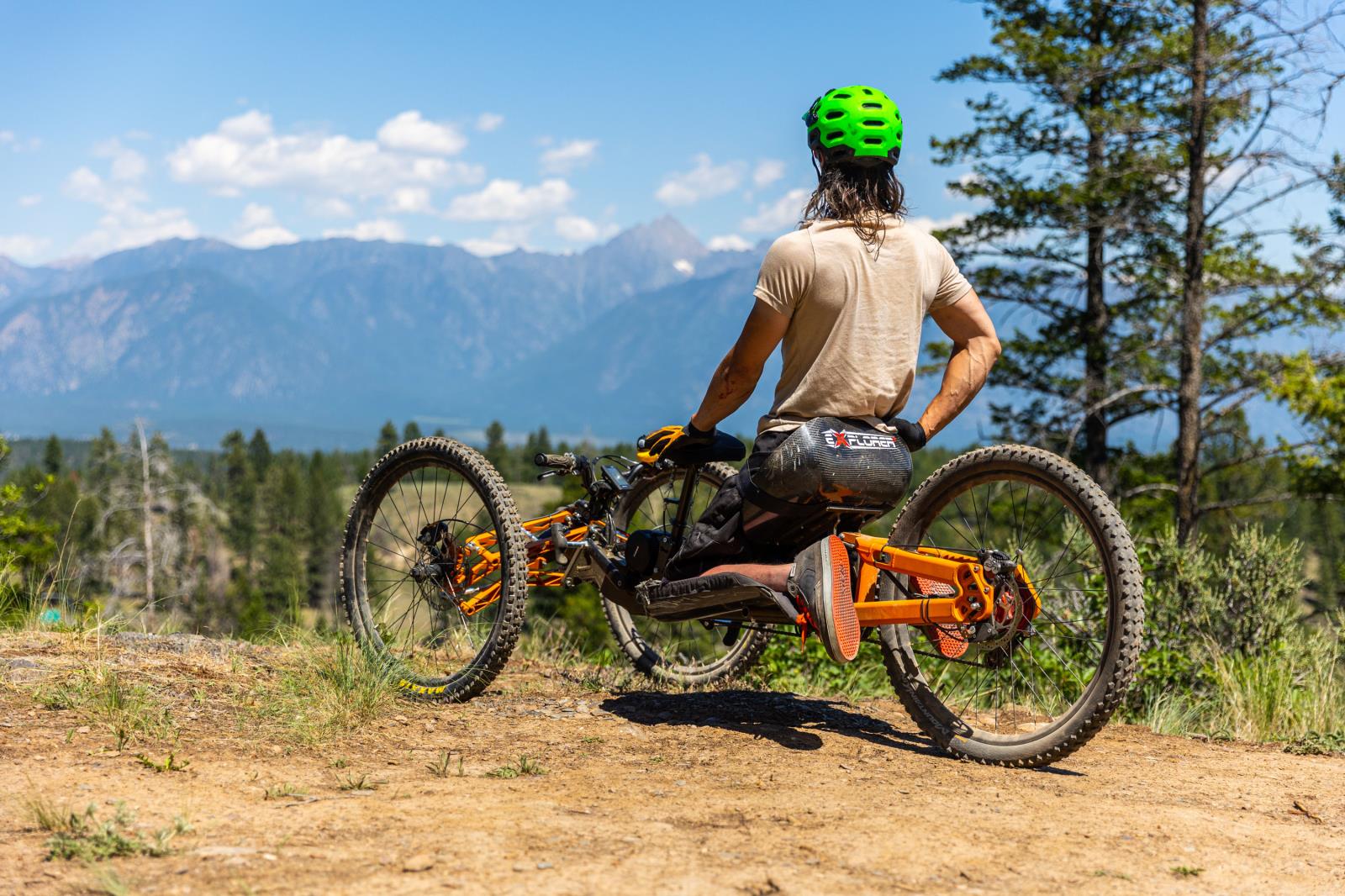 Constructed to meet adaptive specifications, this trail is meant to be a trail for all users, whether riding with kids, pushing a stroller or riding an adaptive bicycle. Adaptive trails are designed to be suitable to those who cannot ride a typical 2 wheel bicycle whether it be due to mobility, vision or cognitive limitations. The trail is therefore slightly wider, with longer radius curves. It can be traveled in both directions. Riding counterclockwise is the intended direction of travel.
In the heart of the community forest, with access from a number of locations, are a series of lakes Alkali, Sylvan, 4 Lakes and Kettle Lake. The area around the lakes offers flat terrain easy to make a small loop a big loop or a figure eight. Choose your own adventure here depending on the distance you want to tackle. One suggested short ride for the littles is as follows: take the Gateway Trail to Sylvan Trail to Juniper Lane, Meander Trail, Mistletoe and back to the college for a 6.2 km ride.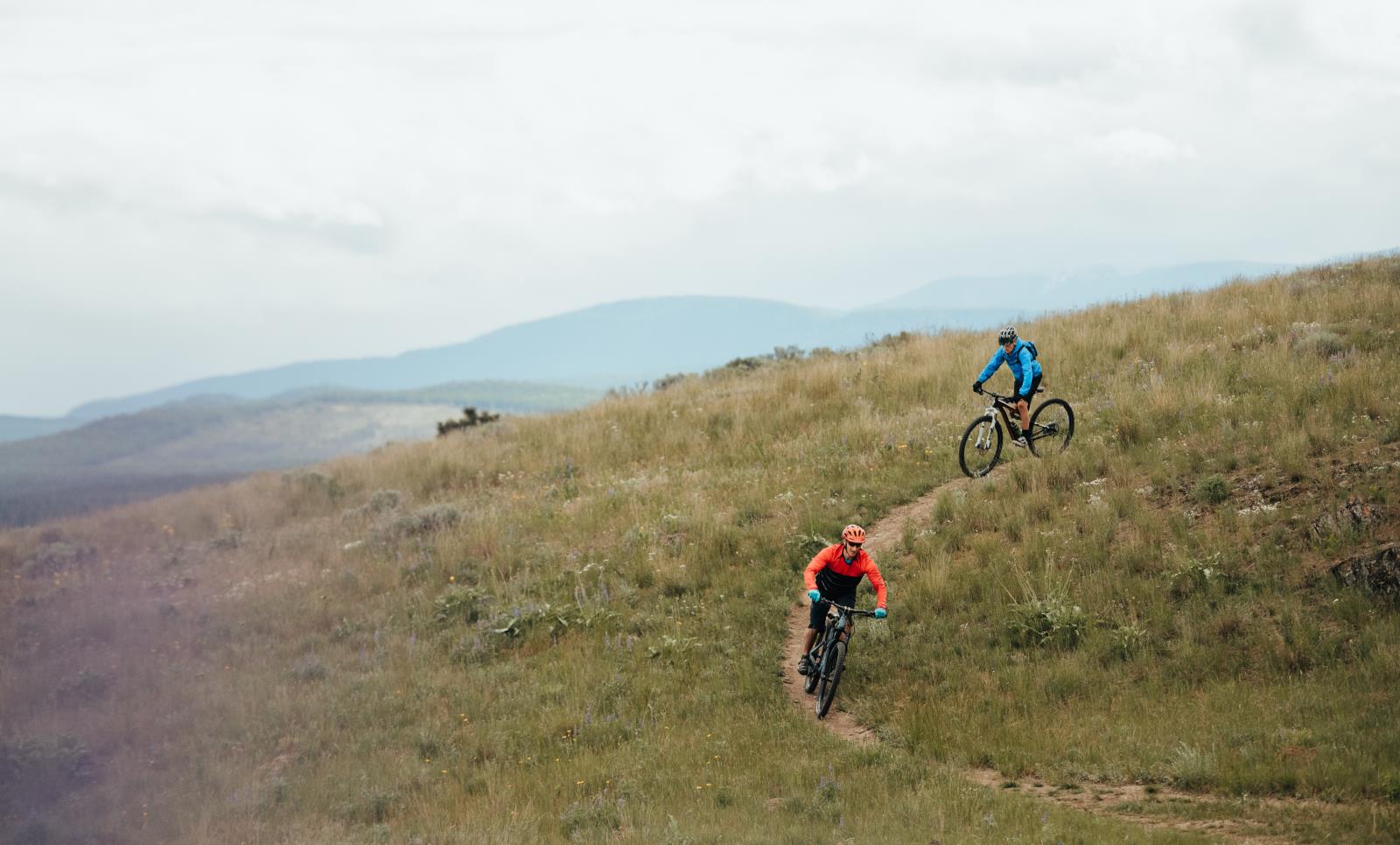 Looking to rent a kid's bike? Check out Northstar Bicycle Company as they offer bicycle rentals of all sizes. Be sure to call ahead as supplies are limited.