Mountain Ice
December 7, 2021 | By Dave Quin
One of the best ways to truly experience Cranbrook's Rocky Mountain winter is under stunning mountain vistas with good friends around a crackling fire, ice-fishing on one of over 20, spectacular frozen lakes within easy striking distance of Cranbrook.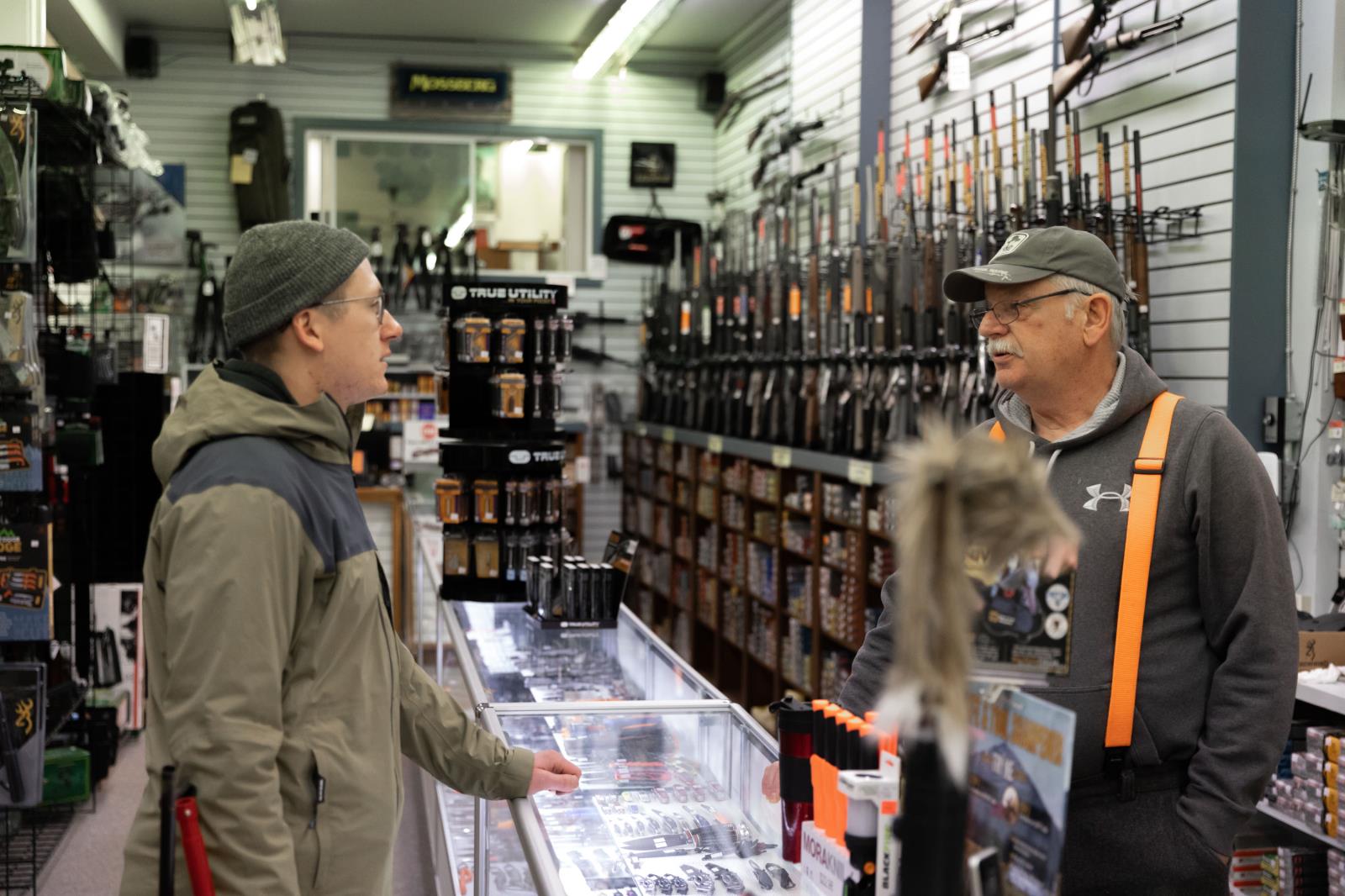 Ice-fishing is one of the best ways to really embrace Alfred Wainwright's mantra of "There is no such thing as bad weather, only unsuitable clothing." The first stop on your ice-fishing adventure should be one of Cranbrook's winter gear shops. Gerick's Sports, High Country Sportswear, and Mountain Man Outdoors are all great options for high-end insulation options. For the budget-conscious, Funhogz Gear Exchange has an excellent selection of consignment outdoor gear of all types, including clothing. Layer up! Start with some good merino long underwear, add thick fleece or wool sweaters, and wrap it all up in some wind-proof down or Gore-tex outer layers. Don't forget some extra warm winter boots, a good warm toque and buff, and some toasty mitts.
In addition to a sharp ice-auger and fishing gear, this laid-back adventure activity also requires a good seat and a hot fire. Even the most frigid day melts away with the addition of smokies and s'mores cooked over an open fire. Ice-fishing addicts add portable fire pits, wood stoves, and a tinkerer's delight of home-made ice-fishing sledges to transport firewood, chairs and other supplies.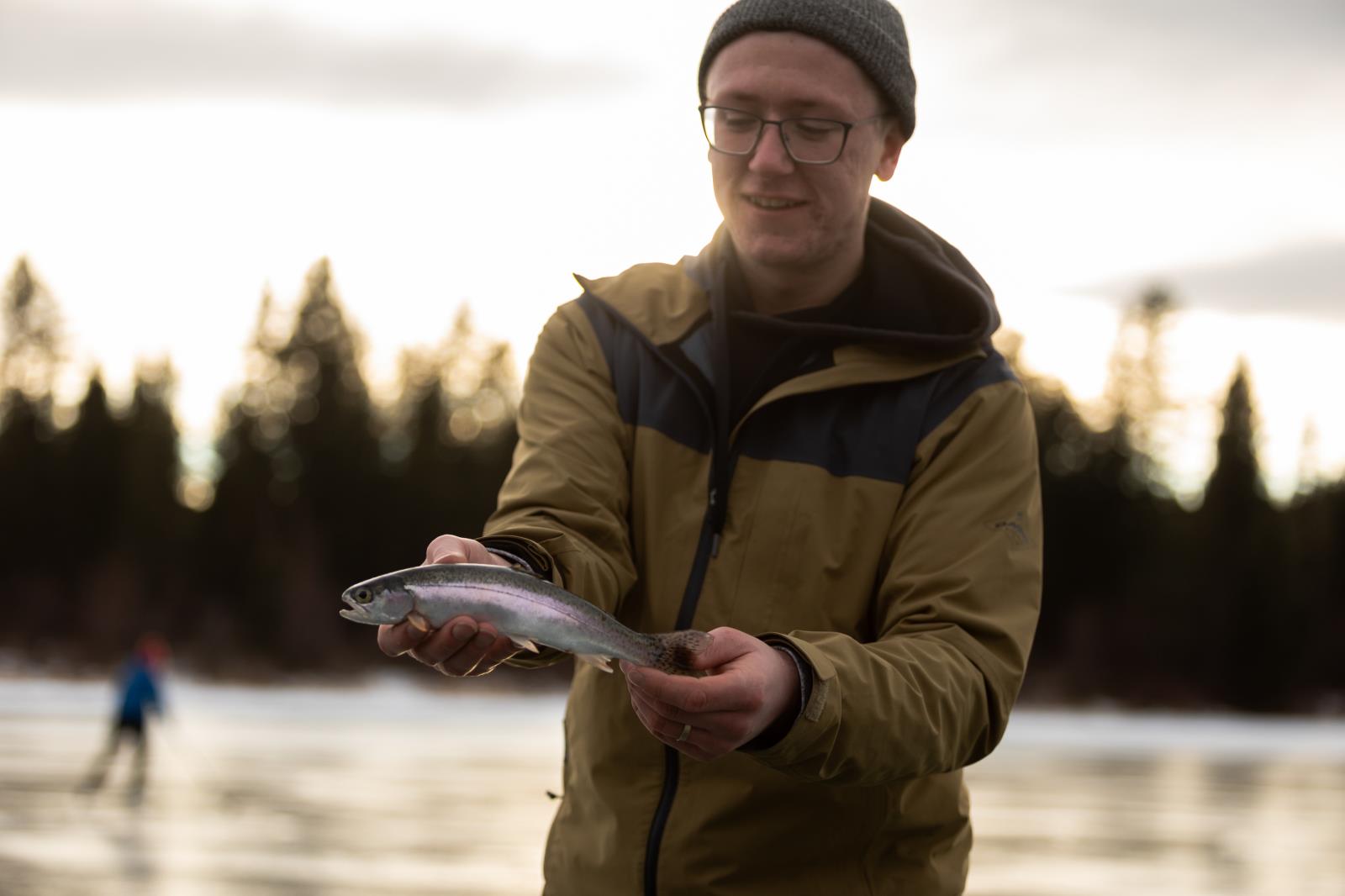 Close to town, Jimsmith Lake is a local favourite. Perch, bass, burbot, and silvery rainbow trout await your hook under the ice, all within ten minutes of town.
To get up close and personal with the mountains, Horseshoe Lake is a spring-fed, crystal clear gem in the lap of the unmistakable Cranbrook landmark, the Steeples massif. Stocked with brook and rainbow trout up to 8 pounds, Horseshoe is often host to a giant BC Family Day Fishing Derby and other family fishing events, hosted by GoFishBC.com.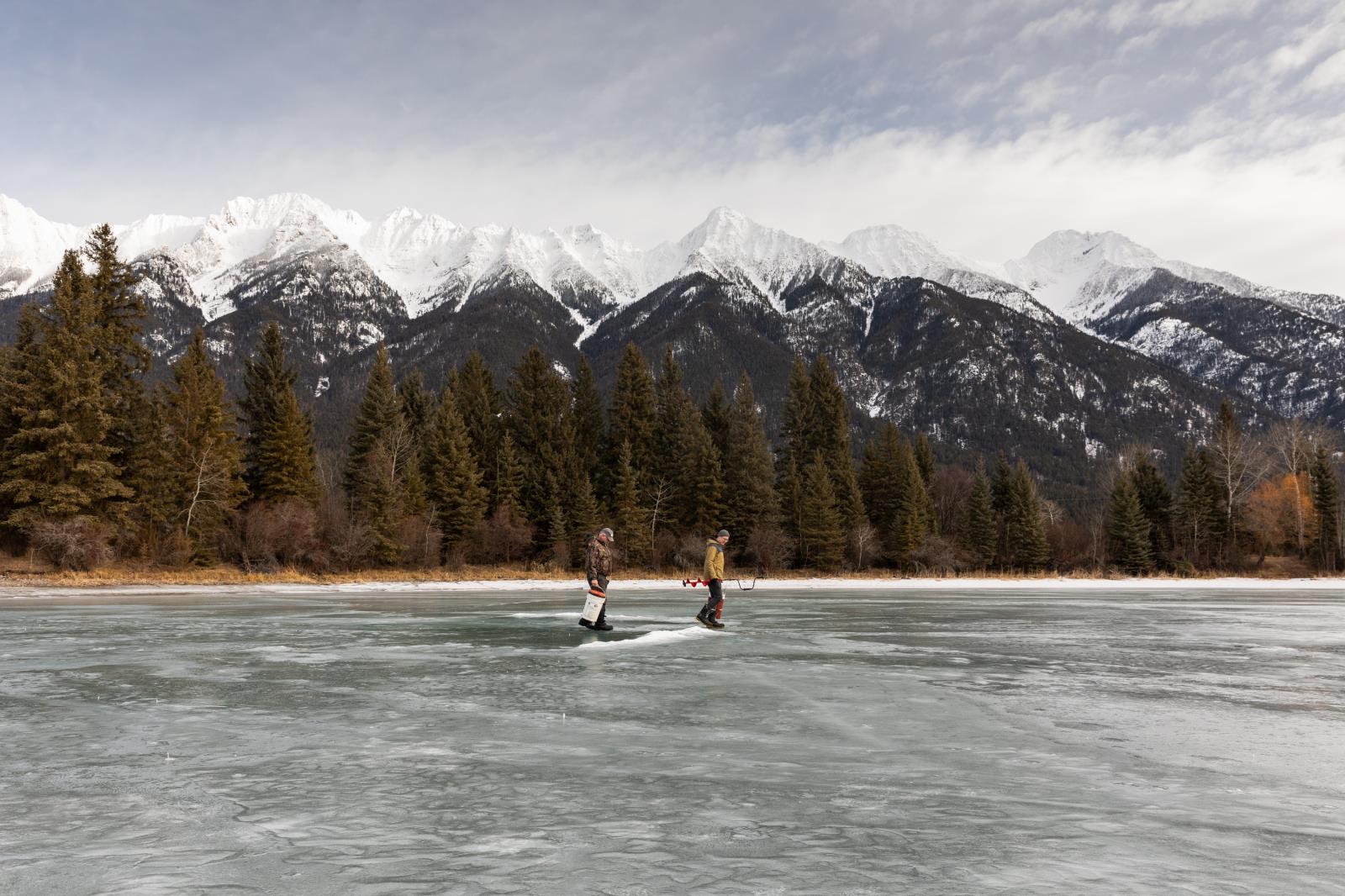 For a true mountain adventure, visit Whiteswan Lake, a trophy lake stocked with abundant rainbow trout. Like Banff, without the highway, railway, city, or people, Whiteswan Lake is nestled in the heart of the wild Rockies and accessed by a plowed, year-round road. An adventurous day-trip, Whiteswan has the added bonus of a natural hot springs en route to take the chill off on the way home!
No matter which lake you fish, at least 4-5 inches (10-12cm) of clear ice is the minimum thickness for safe foot travel, and any ice travel with a vehicle usually voids the insurance. Cloudy or bubbly ice of any thickness may not be safe. Ask the experts at Mountain Man Outdoors for tips about local lakes, and always consult the fishing regulations prior to fishing.
Ice fishing is incomplete without a crew of solid companions, with whom you can celebrate the stunning mountain views under the old adage that one can fish their entire life, and not realize that it was never fish they were really after in the first place. A tasty trout dinner is just the bonus.
About the Author
Dave Quinn is a Cranbrook-born author, outdoor educator and wildlife biologist whose work explores the evolving connections between humans and the natural world. He is proud to raise his family and share stories in Ktunaxa traditional territory.
You Might Be Interested In...