The "Secret" Spots at the Kimberley Alpine Resort
November 20, 2023 | By Andrew Penner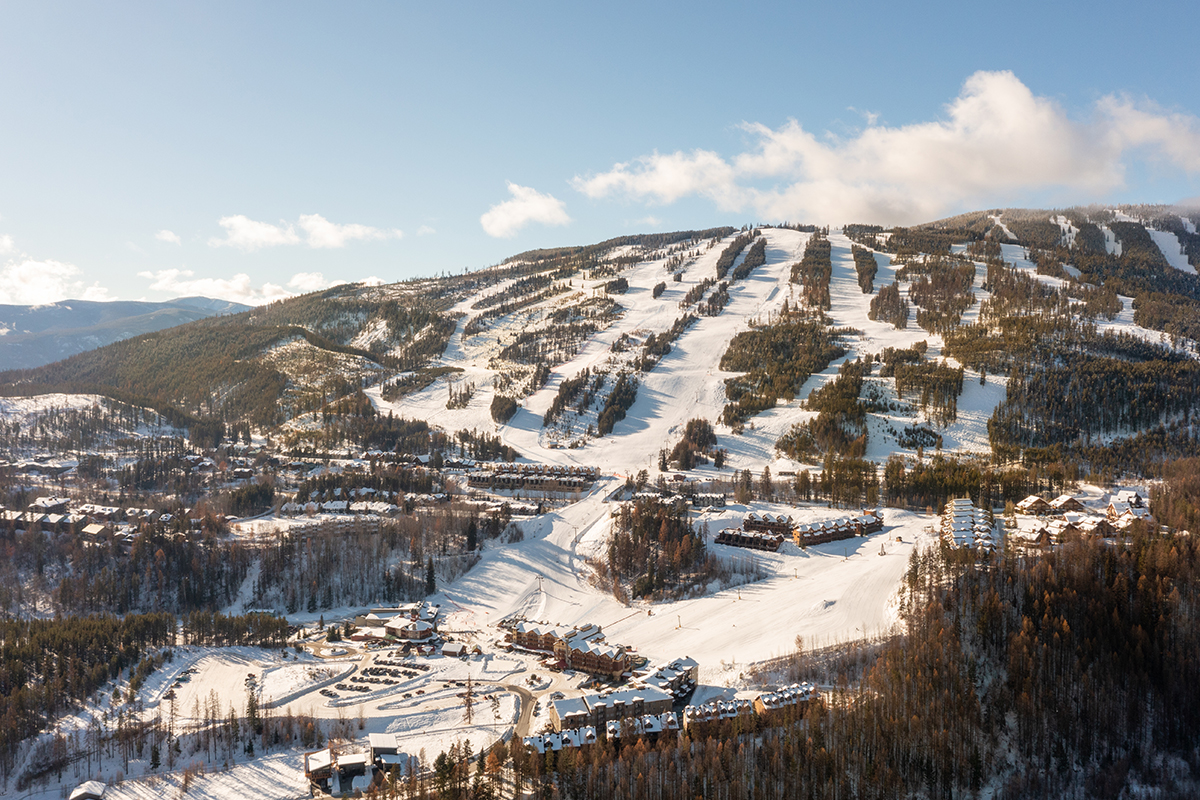 Midway through the afternoon - after gorging on glades, cruising blues, and munching on moguls for five straight hours - it was time for a break. Like always, the Kimberley Alpine Resort didn't disappoint. With 10cm of fresh goodness on the ground, the skiing was absolutely fantastic. But I needed to rest my weary legs. And, high on the mountain, I basically stumbled on a ridge-top cabin with only a handful of people inside. It was a perfect little spot. And, as I've learned over the years, this family-friendly mountain is full of those!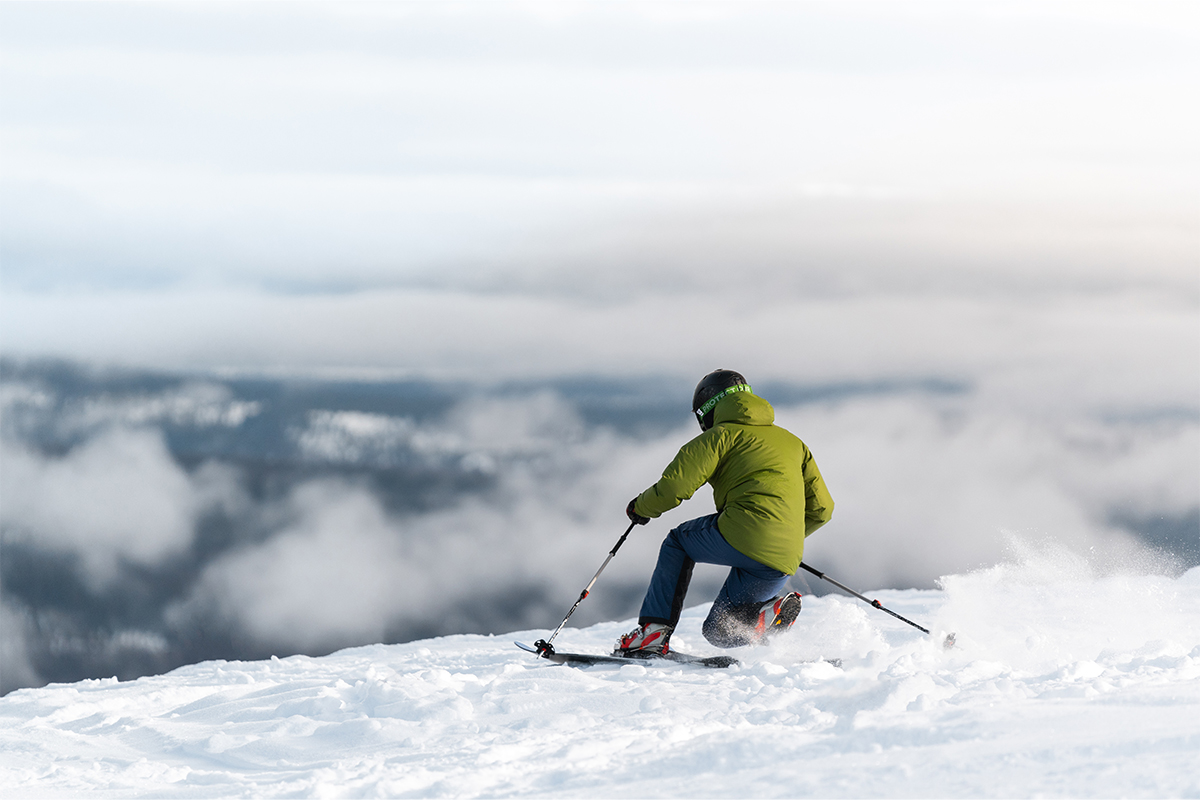 True, every ski resort is going to have its secret little spots. Its tucked-away glade runs that few people notice. Its quiet tables by the fireplace around the corner in the backside lodge. Its secret stashes along the ski out.
And the Kimberley Alpine Resort is no different! Ask a local (maybe buy them a beer for good measure), and you'll likely get all kinds of great information on how to get the most out of your day. And, of course, you can also keep on reading this blog for a few more tips!
No, I haven't bagged hundreds of days on the mountain in Kimberley. Unlike many of the local "lifers," I haven't skied every inch. Not even close. But I absolutely love the mountain. I go every chance I get.
My favourite Kimberley Alpine Resort story took place about six years ago. I was on a winter RV trip down the Powder Highway with my four boys. Shortly after we parked our rig in the parking lot it started snowing. And it didn't stop for three days! After three amazing days of powder skiing, sadly, it was time to go. But it took us three hours of shovelling to get our RV out!
Obviously, everyone loves those powder days. And keeping close tabs on all of the snow forecasts and condition updates is a must. (You can start by following the resort - as well as Resorts of the Canadian Rockies - on Instagram.) With all those famous glades in Kimberley, you definitely don't want to miss one of their epic powder days.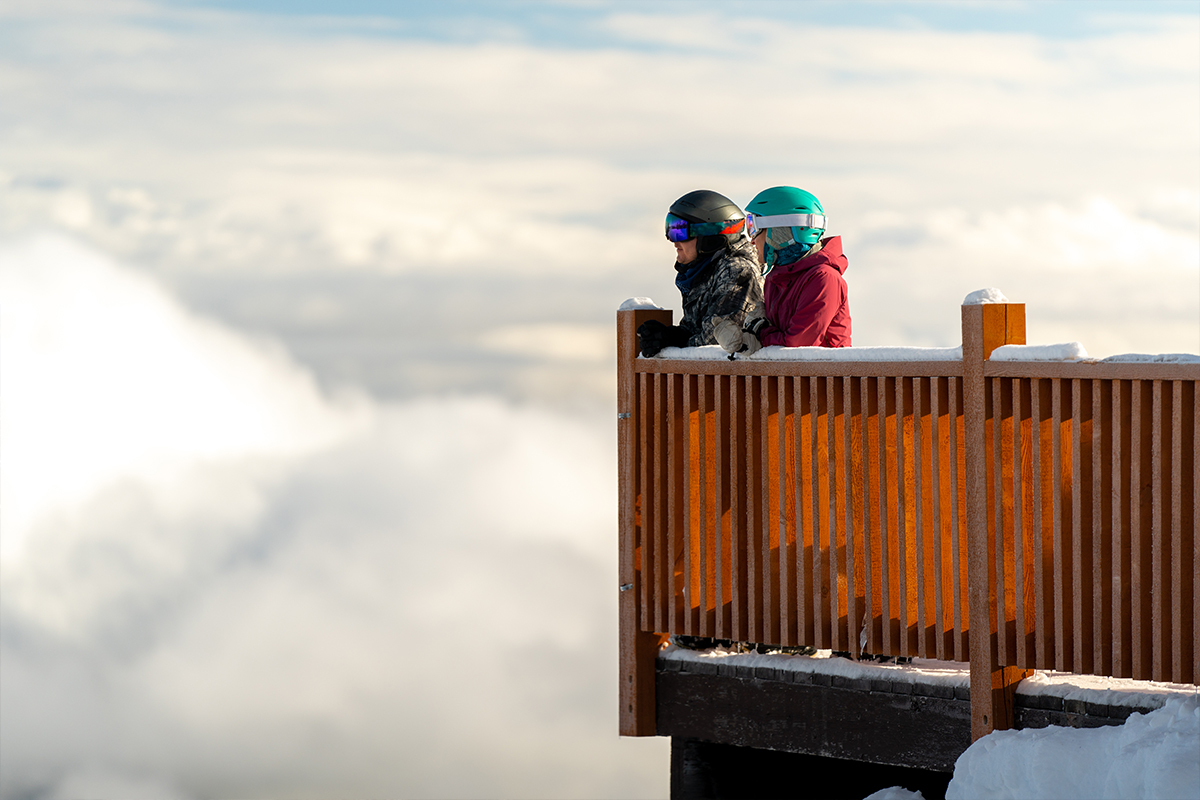 Here are a few more of my favourite things - some of them "secret," some of them not - that might be helpful the next time you find yourself at this awesome, unpretentious ski resort, which is easily my favourite mountain in the Kootenay Rockies!
Take a break at the Kootenay Haus. I suppose it's because this historic little lodge is kinda tough to get to (you'll see it to the left when you're near the top of the North Star Quad), but not many people take advantage of this place. True, the food and beverage service is minimal, however, the views from the picnic tables on the deck are phenomenal. Bring lunch and hunker down for a while!

If you plan to order lunch, hit Buckhorn & Main. Located in the Trickle Creek Lodge in the base area, Buckhorn & Main also flies somewhat under the radar. However, the food is great (you can't go wrong with the T-Bar Cheeseburger) and there are often plenty of quiet tables near the back of the restaurant.

Now, in terms of the skiing, it's hard to know where to start! Beauty is in the eye of the beholder. (And the skill level of the beholder.) On a powder day, most people head over to the amazing glades off the Easter Chair. And we can't blame them for this! However, this actually leaves quite a few late-day powder turns off the North Star Quad. Left? Right? Take your pick!

Looking for the ultimate blue cruiser? True, people come from far and wide to ski the famous glades in Kimberley. However, there are also some awesome blue cruisers on the front side. While most people carve turns down Main, which heads right down the fall-line beneath the North Star Quad, I prefer Dreadnaught. (It's to the left as you're going up.) It dips and dives and has a plenty of character…with far fewer skiers.
Don't forget the aprés. To celebrate your amazing day on the slopes, a fun-filled stop at the Stemwinder is your best bet. They often have live music and the food is awesome. You won't go wrong with the piled-high taco beef nachos and a pint of Banded Peak Micro Burst Hazy IPA.
About the Author
Andrew Penner is a freelance writer and photographer based in Calgary, Alberta. His work has appeared in GOLF Magazine, The National Post, Avenue, AMA Insider, The Golf Channel, SCOREGolf Magazine, and many others. When he's not away on an assignment, Penner enjoys spending time outside with his wife and four boys. Golfing, skiing, hiking, and mountain biking are his favourite outdoor pursuits. You can follow him on Instagram @andrewpennerphotography.