Pubs, Pints, & Bowling
May 1, 2023 | By Andrew Penner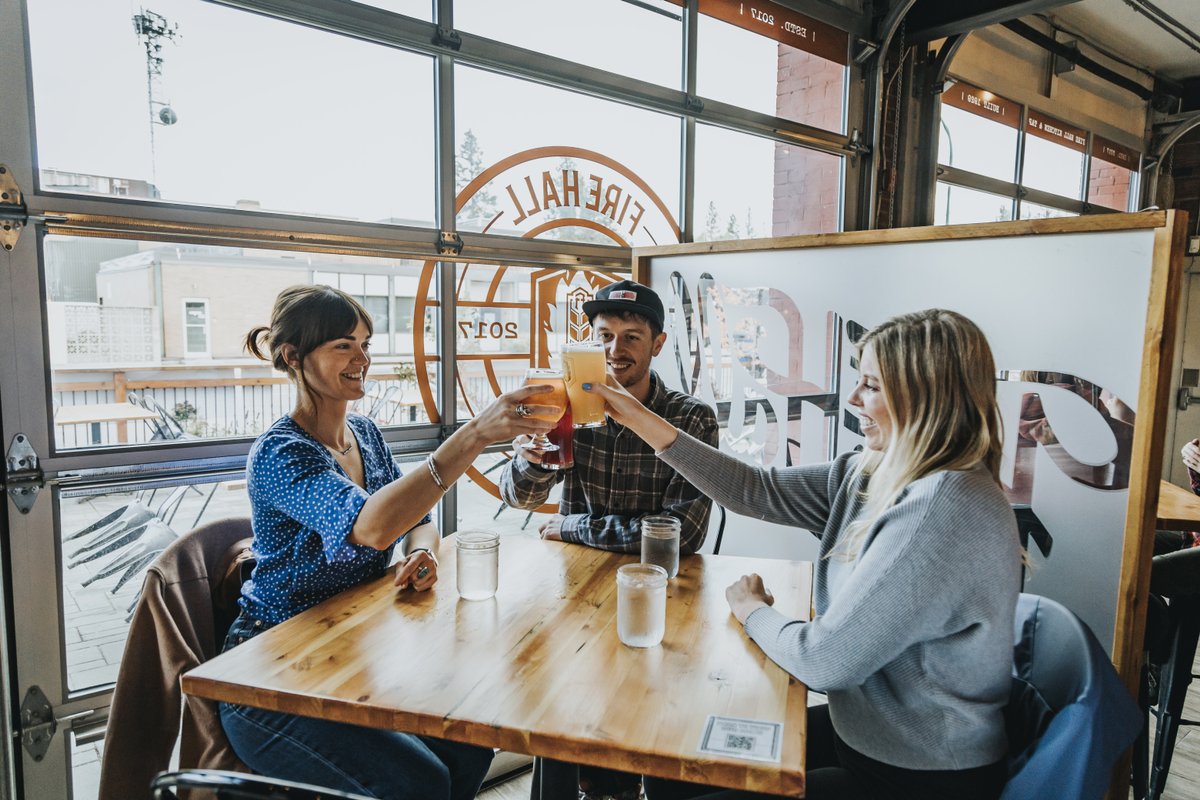 I pulled into Cranbrook at 5 PM. Tired. Hungry. Thirsty. I had been working hard all day. (Skiing waist-deep powder is very difficult.) My system was in need of a recharge. Some nourishment. Some beer.
As I rolled into historic downtown Cranbrook, snow gently falling, I pulled over and selected the much-used "Search Bars Nearby" tab in Google Maps. Presto! I was surrounded, hemmed in on all sides, by lovely-sounding establishments that appeared to be in the business of "watering" thirsty wayfarers.
Through various work assignments, I've travelled through most of Western Canada's mountain towns. And, from Cumberland to Cranbrook (and most places in between), I've bellied up to the bar on, well, a few occasions. What can I say? I like to burn calories. And then replenish them. But enough justification for a good cause.
The point is this: when it comes to watering holes, Cranbrook can certainly hold its head high. And over the past few years I've sauntered into most of the saloons, rowdy roadhouses, and tasteful taverns in Cranbrook that offer respite after a long, hard day of doing…whatever.
And, like you, I've got my favourites. Here is my no-can-lose list (in no particular order) when I need a little nourishment - say, a burger and a beer - in downtown Cranbrook.
Firehall Kitchen & Tap, 37 11th Ave S - Thanks to 20 taps - all pouring nothing but BC craft beer - the Firehall Kitchen & Tap never disappoints if you're thirsty! And, if you're hungry, well, you're also in luck. The from-scratch food is absolutely delicious. The Workaday burger - with white cheddar, bacon, lettuce, and tomato - is a classic. The heritage building (yes, it's an old firehall) and unpretentious "Kootenay" atmosphere is another reason why this place is a popular spot every night of the year. www.firehallcbk.ca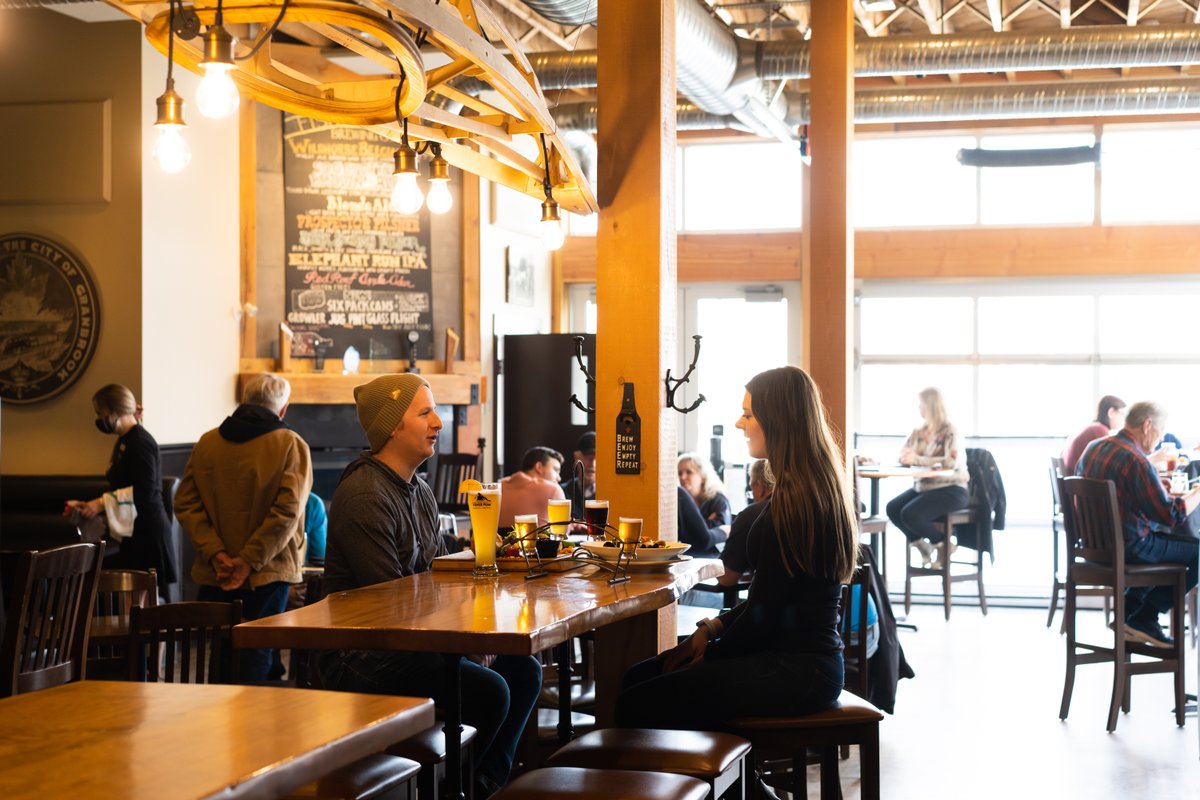 The Heid Out Restaurant & Brewery, 821 Baker Street - With award-winning food and their sister company, Fisher Peak Brewing, located downstairs, you get a double-whammy of deliciousness at The Heid Out. A local legend for atmosphere, quality, and service, The Heid Out's signature dishes (paired with a great beer, of course) are often the talk of the town. On my maiden voyage to this establishment, I had the Jäger Schnitzel with a pint of Hell Roaring Scottish Ale and I've been daydreaming about it ever since. www.theheidout.ca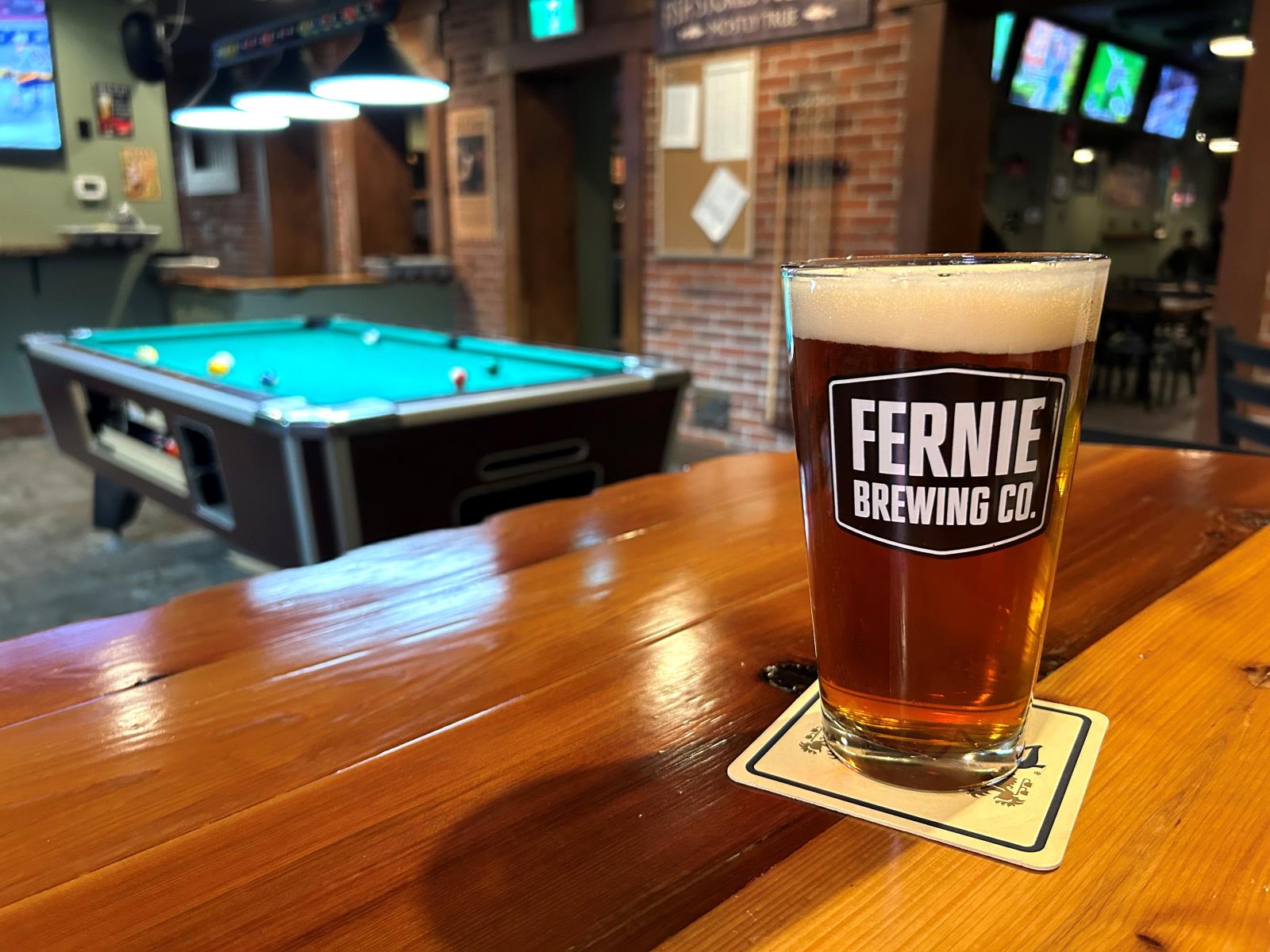 Fenwick and Baker Public House, 1017 Baker Street - Located on the main floor of the charming and historic Baker Hotel, a newly-renovated boutique hotel in the heart of downtown Cranbrook, Fenwick & Baker ticks all the boxes when it comes to a memorable pub experience. Great beer, great food, and great atmosphere - the "trifecta!" - are what this place is all about. I'd say go with the tried-and-true Fenwick Burger. It boasts the "trifecta" of toppings! That is: bacon, cheese, and tomato. Yum! Chase it down with a Fernie Black Mammoth Winter Ale. Yummier! www.thebakerhotel.ca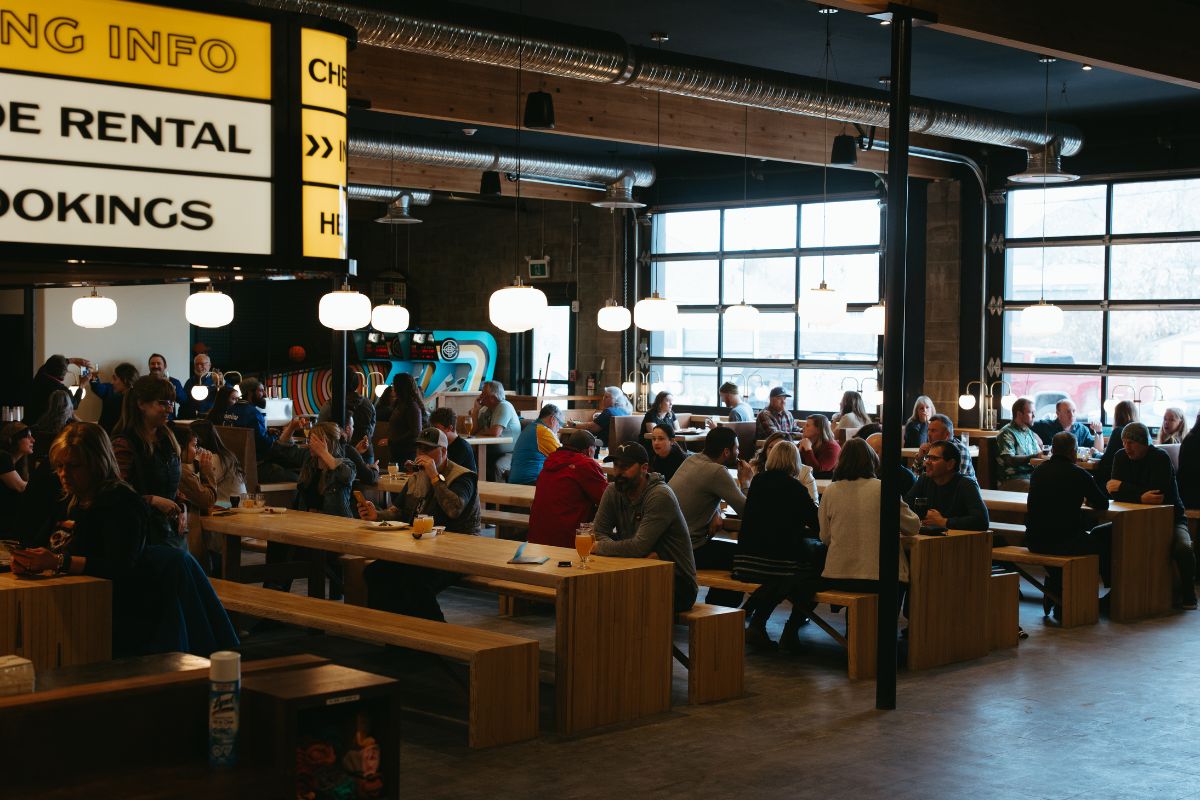 Encore Brewing Co., 1400 4 St N - Encore Brewing Co. is Cranbrook's newest watering hole, it's a must-visit for those looking for beers and entertainment! The team at Encore strives to offer "exceptional service, adventurous beers, food meant for sharing, and a high-energy, clean, safe, and vibrant atmosphere that keeps the party going well into the night" They aim to "bring people together around fun and entertainment". Encore is your après ski, date, concert, game, hike, dinner, coffee, theatre, or ride spot – after all, every adventure deserves an Encore.
Obviously, there are many other warm-and-cozy establishments where friendly people and fabulous food and drink will put a smile on your face in Cranbrook. I'd say work hard. Play hard. And pub hard. In Cranbrook, it seems to be a winning formula.
About the Author
Andrew Penner is a freelance writer and photographer based in Calgary, Alberta. His work has appeared in GOLF Magazine, The National Post, Avenue, AMA Insider, The Golf Channel, SCOREGolf Magazine, and many others. When he's not away on an assignment, Penner enjoys spending time outside with his wife and four boys. Golfing, skiing, hiking, and mountain biking are his favourite outdoor pursuits. You can follow him on Instagram @andrewpennerphotography.