Rainy Day Adventures in Cranbrook BC
June 21, 2023 | By Cranbrook Tourism
If you find yourself in Cranbrook, BC, and the rain decides to pay a visit, fear not! Rainy days are the perfect opportunity to discover the indoor treasures that Cranbrook has to offer. From cultural experiences to delicious delights and thrilling escapades, Cranbrook has got you covered.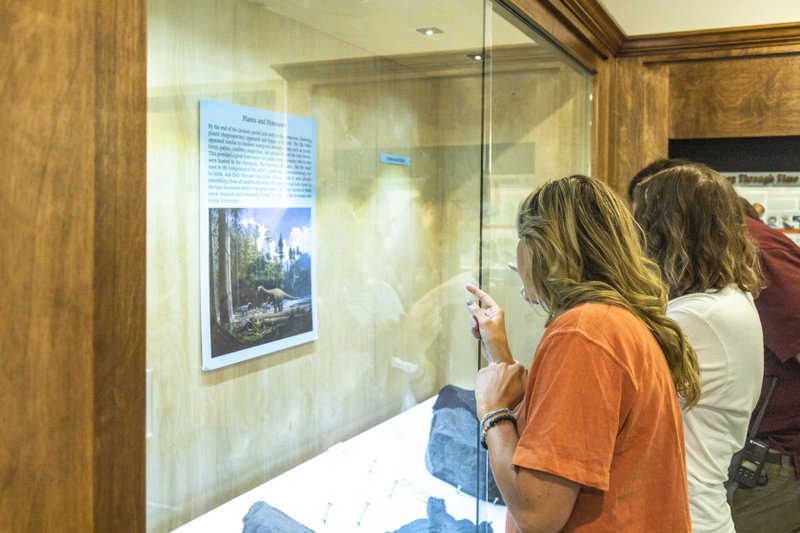 The Cranbrook History Centre - Immerse yourself in the fascinating history of the region as you explore exhibits filled with artifacts and stories from yesteryears. Marvel at the extensive fossil collection and get up close with ancient creatures that once roamed these lands. Rain or shine, the Cranbrook History Centre will captivate history buffs and curious minds alike.
Catch a movie - Nothing beats the cozy ambiance of a cinema on a rainy day. Grab your popcorn and settle into the plush seats at Landmark Cinemas Cranbrook. Let the silver screen transport you to worlds beyond the rain-soaked windows.
Key City Theatre - Prepare to be amazed at Key City Theatre, a cultural hub that brings performances to life. Check the schedule and see what's on, be it a captivating play, a musical masterpiece, or a soul-stirring concert.
Explore local restaurants & Cafés - Rainy days call for culinary delights, and Cranbrook's vibrant food scene won't disappoint. Explore Cranbrook and discover cozy cafes and delightful restaurants that offer everything from comforting soups to gourmet delicacies.
Cranbrook Public Library - The Cranbrook Public Library is a rainy day haven for bookworms and knowledge seekers. Curl up with a good book, dive into a world of knowledge, or lose yourself in the pages of a gripping novel.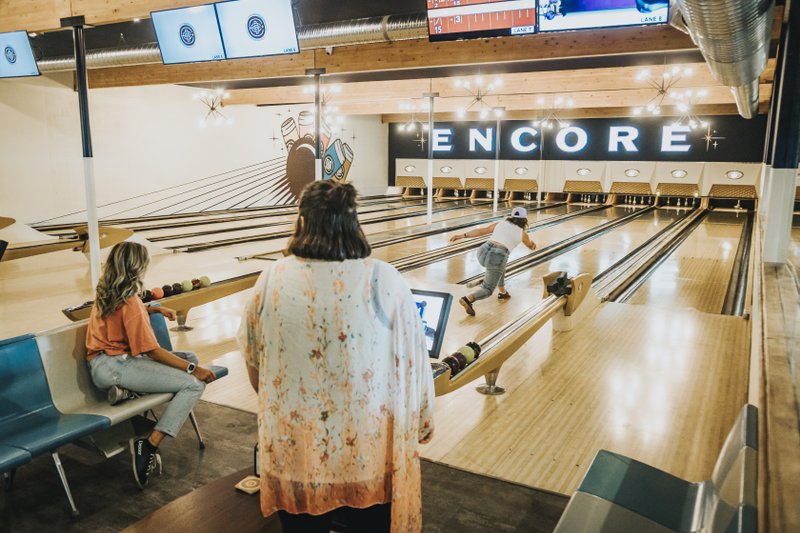 Encore Brewing Co & Bowling Alley - This local craft brewery offers a cozy atmosphere, perfect for sipping on handcrafted brews that will tickle your taste buds. Challenge your friends to a game of bowling at their fantastic alley. Strike, sip, and celebrate—rainy days have never been this fun!
Go Shopping- Indulge in a little retail therapy on a rainy day by exploring Cranbrook's shopping scene. Browse through the local boutiques, shops, or The Tamarack Mall, discovering unique treasures and souvenirs along the way.
Kootenay Indoor Golf - Golf enthusiasts rejoice! Rainy days won't dampen your swing at Kootenay Indoor Golf. Tee off at their state-of-the-art simulators, allowing you to play famous courses from around the world without stepping foot in the rain. Fine-tune your skills, challenge your friends, and enjoy a round of virtual golf in a cozy indoor setting.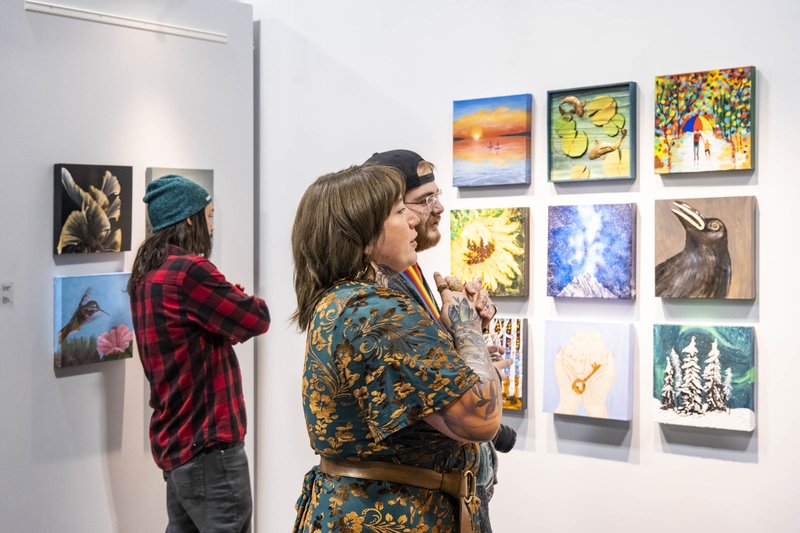 1401 Art Gallery - Get ready to let your creative side shine at the 1401 Art Gallery. This hidden gem showcases the vibrant works of local and regional artists, leaving you awe-inspired by their talent and vision.
Western Financial Place Aquatic Centre - Who says you can't make a splash on a rainy day? Head to the Western Financial Place Aquatic Centre for a wet and wild adventure. Dive into their pristine pool, zip down the exhilarating water slide, or simply unwind in the warm embrace of the whirlpool.
ARQ Climbing Centre - This indoor climbing facility offers a thrilling experience for climbers of all levels. Whether you're a beginner or an experienced climber, challenge yourself on their diverse range of climbing walls. With experienced staff on hand to guide and assist, you can conquer obstacles and enjoy an adrenaline-pumping adventure, all while staying dry indoors.
Don't let a little rain dampen your spirits in Cranbrook, BC. Embrace the drizzle and explore the indoor wonders this city has to offer. Immerse yourself in history at the Cranbrook History Centre, enjoy handcrafted brews and bowling at Encore Brewing Co, awaken your artistic side at the 1401 Art Gallery, and indulge in cinematic delights at The Cranbrook Cinema. Be entertained at the Key City Theatre, treat your taste buds to the local culinary delights, and satisfy your shopping desires. Rainy days in Cranbrook are brimming with adventure and discovery, so go ahead and make the most of them!
You Might Be Interested In...