Get History-Rich in Cranbrook BC
May 12, 2023 | By Andrew Penner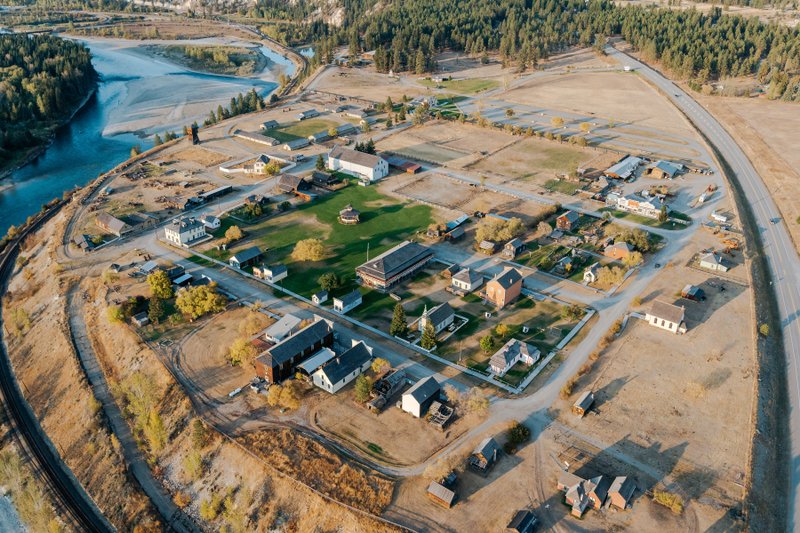 "Dad, we're rich!" my son, Nick, shouted as he sifted stones in his pan and suddenly revealed a trio of golden flakes. The miniscule metals - precious shards for sure! - glowed in the sun. I bent down over his pan to have a closer look. "That them thar is gold, I reckon!" he exuberantly exclaimed like a prospector gone wild. Yes, my boy had made a remarkable discovery. My early retirement was close at hand!
Yes, panning for gold at Fort Steele is just one of many get-rich schemes you can pursue in the Kootenay Rockies. Of course, in the Cranbrook area, it's more about the "get history-rich" schemes.
Not that Fort Steele - one of the best preserved heritage towns in Western Canada - is a "scheme." To be honest, Fort Steele, which is situated just ten minutes east of Cranbrook on Highway 95, is one of the best heritage attractions I've ever experienced. (More on it later.)
But Cranbrook boasts many opportunities to dig into the past. For example, the railroading history in this region is legendary. And another place to explore it (Fort Steele is also home to one of the last remaining active steam locomotives in Canada) is the Cranbrook History Centre.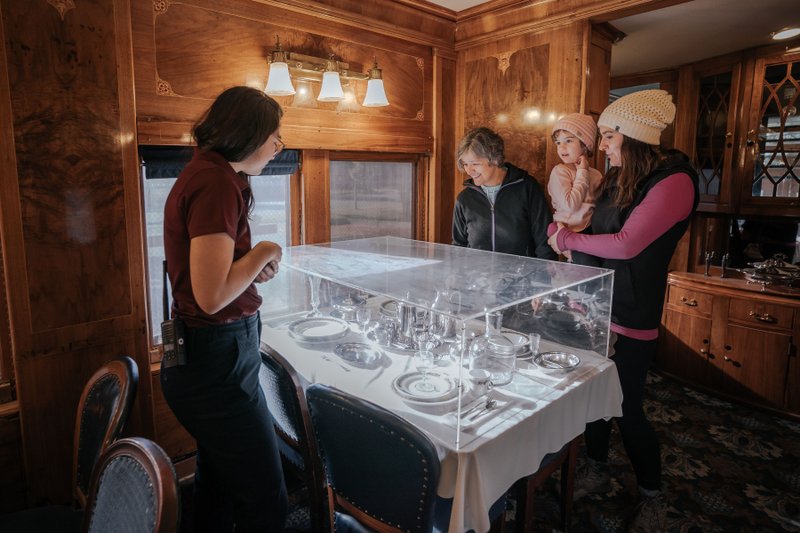 Located in the heart of the city on Highway 3, just a short walk from downtown Cranbrook, the Cranbrook History Centre (it was previously known as The Canadian Museum of Rail Travel) is a comprehensive, multi-faceted museum that contains an extensive collection of historic railcars. Famous cars - such as the "Strathcona," a luxurious night car that has houses dignitaries such as Queen Elizabeth II, John F. Kennedy, and Sir Winston Churchill - provide an amazing and authentic glimpse at luxurious rail travel of yesteryear.
While touring the dozens of beautifully-restored railcars, many well over a hundred years old, is a highlight, the museum also contains internationally-recognized paleontology specimens, numerous artifacts that highlight the human and natural history of the region, an extensive collection of archival photographs of Cranbrook and the Kootenay region, and much, much more.
Before you visit the museum (admission is only $6 for adults) check their website, www.cranbrookhistorycentre.com, for hours, events, and more information to be sure your visit is seamless. It truly is a place you want to check out. Especially if you love trains and railroading history.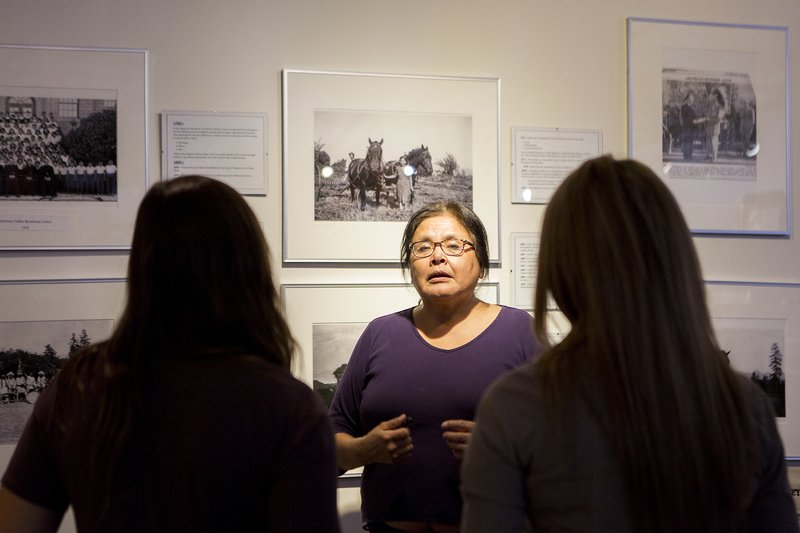 Exploring the impressive Indigenous history and culture of this region is another "action item" you'll want to put on your "to do" list. The place to do this is the Ktunaxa Interpretive Centre, which is located at the historic St. Eugene Golf Resort & Casino. Housing numerous artifacts, exhibits, photographs, and displays - including some beautiful contemporary art - the Ktunaxa Interpretive Centre is both highly memorable and enlightening. Reclaimed and proudly owned by the Ktunaxa Nation (the beautiful mission building here was once a residential school), this entire boutique resort is impressive on every front.
And "impressive" is certainly a fitting word to describe Fort Steele Heritage Town. With a fully restored and intact townsite, train rides, wagon rides, dozens of in-costume actors, an old fashioned candy store, bakery, working blacksmith shop, livestock, lookout tower - and, yes, gold panning! - this is the type of place that requires a full day to explore. Bring your family. Bring your friends. I guarantee you, you'll strike it rich. History-rich, that is.
About the Author
Andrew Penner is a freelance writer and photographer based in Calgary, Alberta. His work has appeared in GOLF Magazine, The National Post, Avenue, AMA Insider, The Golf Channel, SCOREGolf Magazine, and many others. When he's not away on an assignment, Penner enjoys spending time outside with his wife and four boys. Golfing, skiing, hiking, and mountain biking are his favourite outdoor pursuits. You can follow him on Instagram @andrewpennerphotography.
You Might Be Interested In...