Start fly fishing - A good way to cast time away
July 16, 2020 | Words: Powder Matt Mosteller/ Images/Video: Jeremy Koreski
Humans have an innate ability to overthink and dwell on our daily tasks. That's why it's so refreshing to focus your mind on something that will take you away from all of those everlasting, swirling thoughts. Forest bathing, trail time, fly fishing. Fly Fishing is right up there in the goodness chart with downward dog and cedar walks. A timeless sport, that can be enjoyed at any age and is something we can all partake in, since you don't need to be super skilled or a Strava record beater to get your fly wet. Getting outside is good for us all, but having activities to do outside will take us there regularly. So for nature's benefit of standing in a softly babbling stream or admiring the lakeside views, leave your devices ashore and lets' begin with the basics of how to get yourself into fly fishing this summer in the waters around Cranbrook, British Columbia.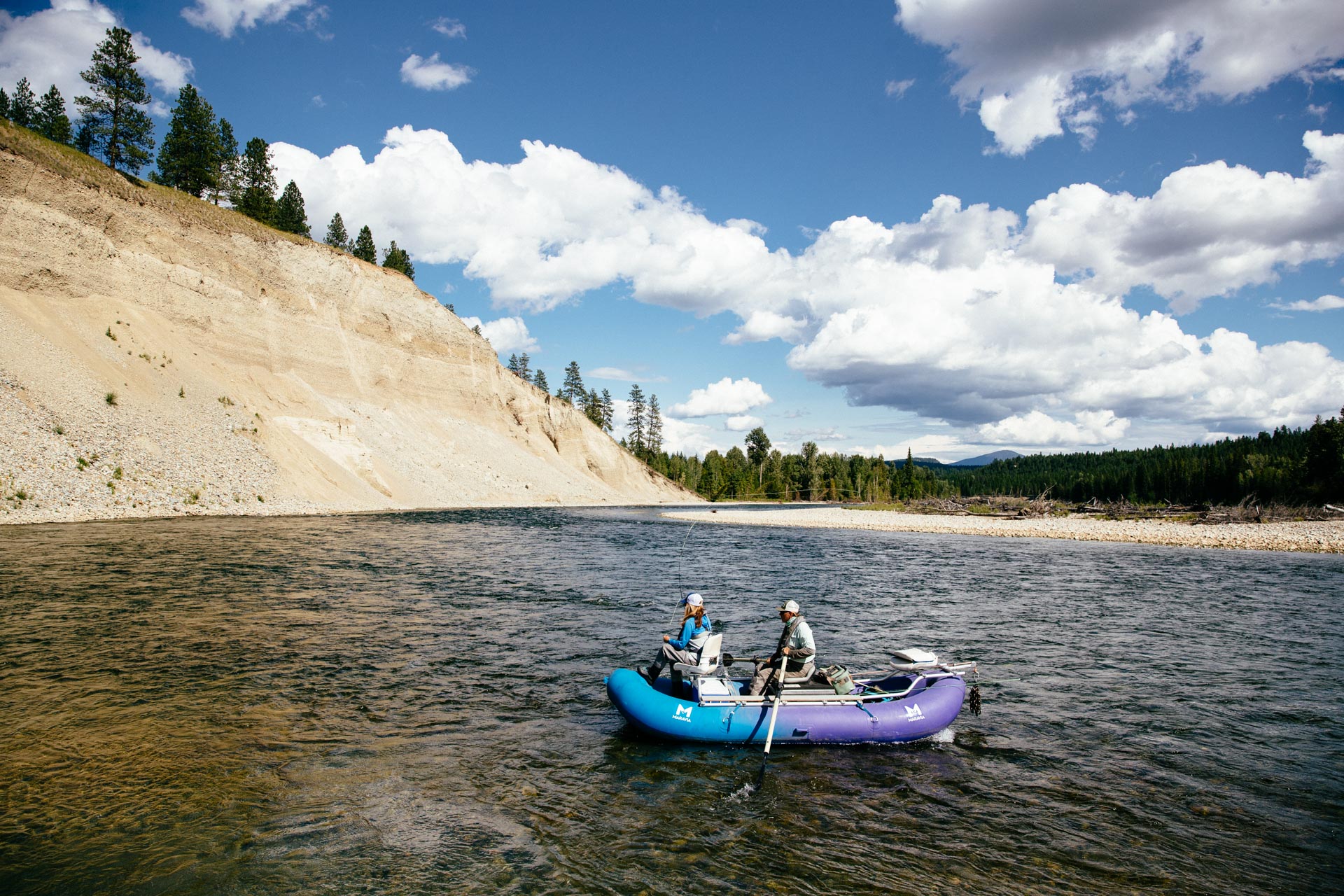 First cast
Before you power down that device, search up your local fly fishing retailer. These streamside stars love to share their knowledge and get you set up with a value priced set up of the essentials, including rod, reel and some flies, which can all be pre-purchased and curbside ready for you. If you have some extra dough for continued learning, why not hire a private lesson on how to cast your fly. As well, one can learn from the many instructional video options floating around on YouTube. Just make sure you practice with enough space and don't have a real hook on, as that can be a real bummer for your fur buddy or family member. Ouch... Don't fret if you catch the fence either, remember you gotta make the best of each step – or in this case, cast – as parts of this summer activity bridge together through art, sport and nature. That being said, there's lots on the go and that's what makes fly fishing so special and, at times, challenging too.
Head on into St Mary Angler Fly Shop to get geared up, latest details on where to fish now.
School is not just for the fish
Before you go, be prepared. Carry extra water, food, bear spray (if going into their area), hand sanitizer, extra clothes, sunglasses (so key to protect eyes from hook and rays), hat, toilet paper, fishing license, and don't forget to read the fishing regulations in advance. Also be sure to leave no trace while outside (that means pick up and pack up all trash), and practice social distancing. While this sport can be great for social time, many seek the calmness and prefer the sounds of running water over those of humans.
Why not go guided and get some extra help, not only benefit from skill enhancements, like honing your cast, or picking the right fly, but you'll most definitely catch some fish with these professionals.
Check the professional guides who fish the waters around Cranbrook
Go with St Mary Angler Fly Shop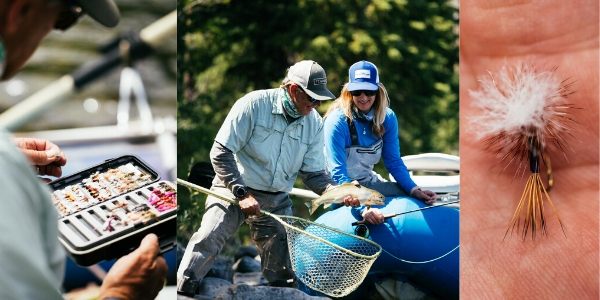 Fresh air
This may be one of the reasons why fly fishing has seen one of the fastest growth categories of outdoor sport recently. While you are out there, you will feel different. Don't push to feel what it is, but let that soothing cascade of H2O in and cast the worries out. Natural play time is pure goodness for your soul. Mother Earth will thank you as you step into the water and become more acquainted with the local ecosystem and its importance for fish survival. You'll have your first catch in no time, so think about proper handling of the fish so they will fare better when you release them. Practicing catch and release is a great way to go.
Get knee deep- 5 places to wet a fly near Cranbrook, B.C.
Cranbrook is fortunate to have so many fishing options, from streams and lakes to rivers. Begin with checking local resources on where to fish nearby and get yourself a proper fishing license for the type of fishing you are going to do. You'll note when purchasing your B.C. Recreational Freshwater Fishing license on-line, you will see the must have basic license, but also if planning to fish certain nearby rivers, don't forget to add on the Classified Water License too . Make sure to double check the fishing regulations on what is allowed - as you'll want peace of mind knowing that the water is open for you whenever you want to go, along with any other advisories to be aware of.
Norbury Lakes, Norbury Lakes Provincial Park, a short drive South of Fort Steele, just off the Fort Steele/Wardner Road, park in the Day Use area, follow the trail to the lake. Find a shore side area, where you can cast, without any trees (or people) behind you so you don't tangle up. This is a good option in Spring-time, try chironomid (wet, sinking fly) if you don't see any surface action, or go dry fly for a variety of patterns, like a caddis.
So easy, so close, Jim Smith Lake Provincial Park, just 5km from Cranbrook, makes this a great spot to seek trout and or bass, family friendly option, so don't expect to have the lake to yourself, but a great first time fishing experience option. Try your luck with dry flies like the caddis, and if sunny and hot, maybe chuck a hopper pattern.
St Mary's River, is a gem, make sure you have your Classified Water License, with limited access, is a perfect choice to hire one of the local guides, go when the river water levels drop to perfect fishing levels, usually in mid July to end of August, cast dry flies for the hungry cutthroat trout. If trying to access on your own you can drive up St Mary's road, a little over 20 km from Kimberley, B.C. take a left to St Mary Regional Park, parking on the right in the day use area, where you can walk down river, casting into holding water behind rocks.
Whiteswan and Alces Lakes, two alpine gems, with wonderful Whiteswan Provincial Park campsites available at both, offer limited shore fishing opportunities and both are better suited to fish from boat, but if don't have you can access the North shore trail from Whiteswan Provincial Park, Home Basin Campground, and find areas, providing opportunities to cast your fly for trout.
Premier Lake, snugged up tight against the Canadian Rockies, famous within the fly fishing community, as a can't miss May and June destination for lunkers, but it also makes an all summer treat for spending time out on the water in your small craft casting and enjoying the incredible views of the rocky backdrop. Try your luck, with a sinking line, using the slow, pull, and pause of a chironomid pattern. Easy to access, from the boat launch, located in Premier Lake Provincial Park, and don't forget to book in advance your campsite.
There are so many many great gear options to get you started, here are some examples for first-timers.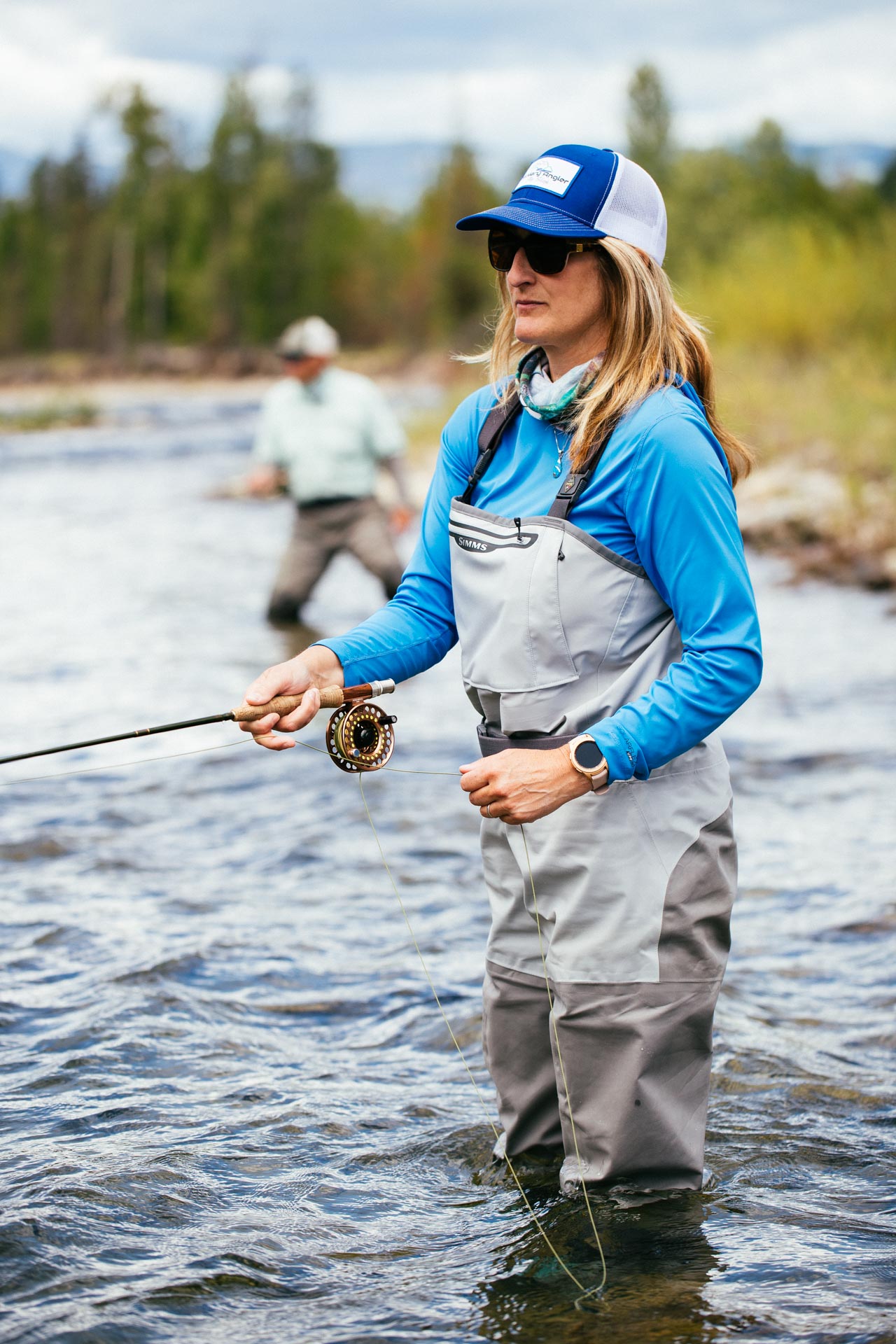 Fly rod
Go Light and responsive, like the 5-weight Recon from Orvis which will have you smiling and enjoying some dry fly time.
Reel 'em in
Go with the Orvis Hydros 2 Reel, as there is nothing better than this classic to revel in the sound of your catches, as they sizzle in your palm.
Waders
Exploring a bit more, try the Ultralight by Orvis, durable and lightweight, making them the perfect partners to wade into waters with.
Wading boots
Traction and comfort is the key for wading boots. Check out the Ultralight line by Orvis, a star performer for any situation.
Keep it all dry
Outdoor Research is known for tough gear and the Dry Isolation Pack is no exception to this. Their waterproof 18L day pack is perfect for summers spent in or near water.
Sun out, fly out
Eye protection for not only the rays but those stray fly casts (yes, they happen from time to time). Go with Smith ChromaPop sunglasses and count on the polarized lenses to help see you through your upcoming fishing expeditions.
Keep it cool
Keep your food and drink cool, nothing better in the heat of the summer, than the Yeti Hopper Cooler, for enjoying lunch near the water.
You Might Be Interested In...