Top Places to Fish Near Cranbrook
June 19, 2019 | By Michele Leyenaar
Cranbrook is home to rugged mountains, deep river valleys, and lakes. It offers spectacular sunrises and sunsets, and the fishing is exceptional with over 50 productive trout lakes. It's no wonder travelers come to this area to put their fishing skills to the test!
Below are a few spots near Cranbrook that are great for fishing.
---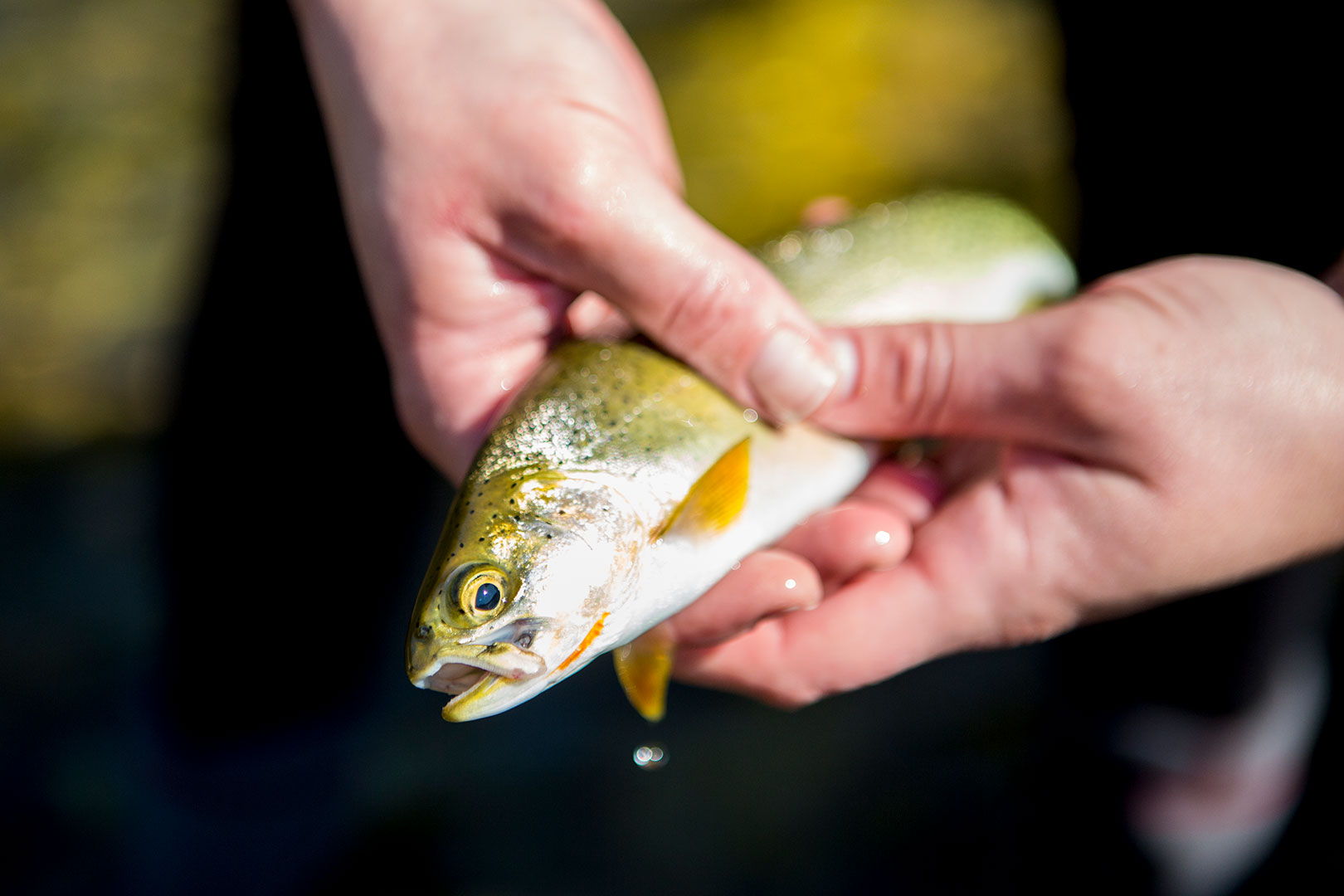 Located northeast of Kimberley, this lake is stocked with rainbow trout. The shallow waters of this lake make it great for shore fishing. Many different fly patterns and small gear will work here.
Just west of Cranbrook is a popular spot for families to fish rainbow trout and largemouth bass. The campground at Jimsmith Lake is easily accessible from Highway 95 just outside the city of Cranbrook.
This lake just east towards Fort Steele is full of trout. Early morning and late evening fishing in the deepest part of the lake will make anglers spoiled by their luck. If you like fishing for cutthroat trout and doing a bit of camping, head to Norbury Lake, just south of Peckhams Lake, also home to Norbury Lake Provincial Park and campground.

A short distance below Mark Creek, in Kimberley/Marysville, St. Mary's river runs along highway 95A and empties into the Kootenay River. The St. Mary's is known for whitefish, suckers, burbot, dolly varden, and cutthroat trout. If you're not familiar with this area accessing the river can be difficult because of having to walk steep banks from the bridges off the highway. Fly fishers love this area.
Just 25 minutes west of Cranbrook sits this large lake with bulltrout, Kokanee, rainbow trout, brook trout, and cutthroat. It's easily accessible from Highway 3 and has campgrounds nearby. Moyie is also a popular spot for swimming and watersports.
More Lakes Near Cranbrook
Lake Koocanusa, Whiteswan Lake, Whitetail Lake, and Premier Lake surround the Cranbrook area and take about 45 minutes to reach by highway. All these lakes are all known for fantastic fishing and camping and are worth doing a bit more homework to find the best fishing holes.


---

Looking to get outfitted for your fishing adventure?
Mountain Man Outdoors has all your outdoor gear and tackle.
Be sure to check out St. Mary Fly Shop, Ultimate West Fly Fishing and Kimberley Fly Fishing for charters, information, lodging, and gear.
To purchase a fishing license head to
Mountain Man Outdoors,
Freshwater Fisheries Society of BC
Gold Creek Market
or the Service BC Centre.
Licenses, regulations and more information can be found from the BC Government Fish and Wildlife Branch website. It is recommended to refer to this website before heading out for important safety tips and notices as well.
Did you know Cranbrook has over 50 productive trout lakes? Discover the top places to cast a line in Cranbrook.
You Might Be Interested In...
Did you know Cranbrook has over 50 productive trout lakes? Discover the top places to cast a line in Cranbrook.