Sledding in Cranbrook
December 14, 2021 | By Alex Hanson
Nestled between the Purcell Range and the Rocky Mountains, Cranbrook is only one and a half hours West of the BC Alberta border on Highway 3 and quickly becoming a snowmobile destination haven. The snow covered mountains are endless in all directions but the main area groomed by the Cranbrook Snowmobile Club is Lumberton.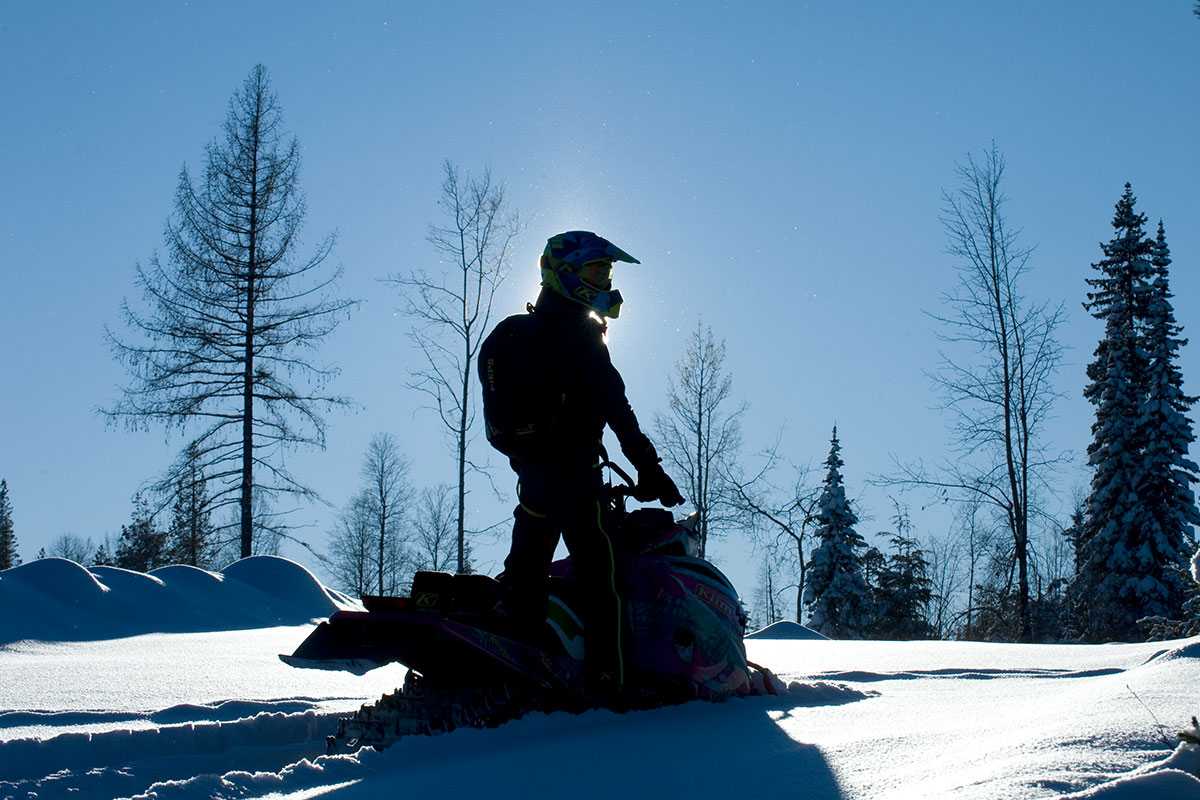 The Lumberton turnoff is 13km South West of Cranbrook on Highway 3. Make sure to bring proper radios for communicating on BC Resource Roads from the highway to the main Lumberton parking lot. Trail passes are only $25 to access an extensive groomed trail network for beginners and plenty of access to several large bowls in the back where things get more advanced. There are two warming cabins in the Lumberton area. A portion of Lumberton is in avalanche terrain so be sure to check the conditions at www.avalanche.ca prior to departure.
Once in the riding zones off groomed trails you will find plenty of trees and glades to satisfy all your boondocking desires. From large, dense trees down low to sparse trees as elevation increases there is plenty of space for your group to adventure. Several watersheds make for some exciting creek runs as well. In the upper bowls you'll find some challenging climbs and ascents. For the more advanced riders it is possible to go from one bowl to the next on the ridge lines. The views from the top seem to go forever. The highest peak in the area Mount Fisher (9327ft) and the Steeples dominate to the east.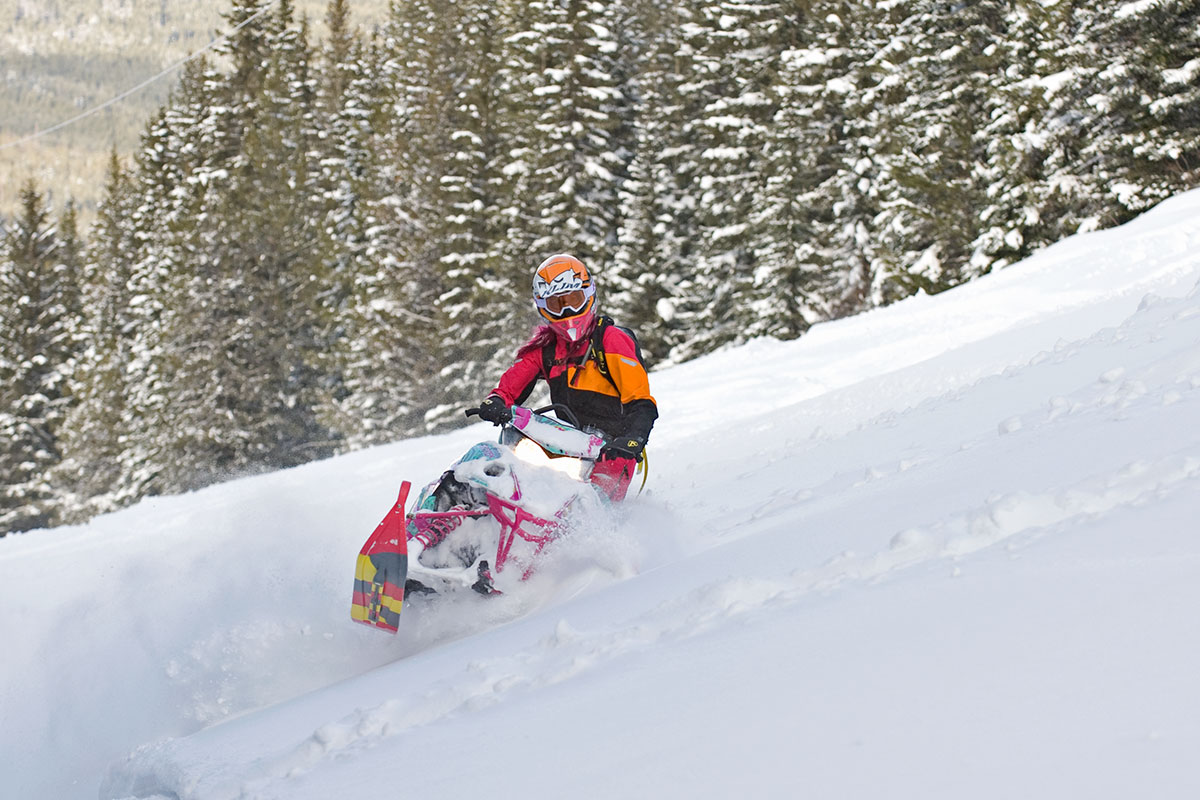 If you're new to big mountain riding and looking for the right riding and safety gear, Cranbrook boasts two full service snowmobile shops for all your requirements. All Seasons Motorsports located at 333 Van Horne Street South is your Polaris and Arctic Cat dealership, parts, and service center. If Yamaha is your flavor then Peak Performance Motorsports has new, used, parts, and service.
From epic tree lines to stunning alpine, Lumberton is a massive snowmobile area that could take weeks to explore so bring the family and stay a while. There's plenty to discover in Cranbrook itself. Who knows you just might find even more hidden riding gems if you look hard enough.
Connect online with the Cranbrook Snowmobile Club
Photos provided by Gabrielle Hockley
You Might Be Interested In...