Full Moon Adventures
February 1, 2023 | By Dave Quinn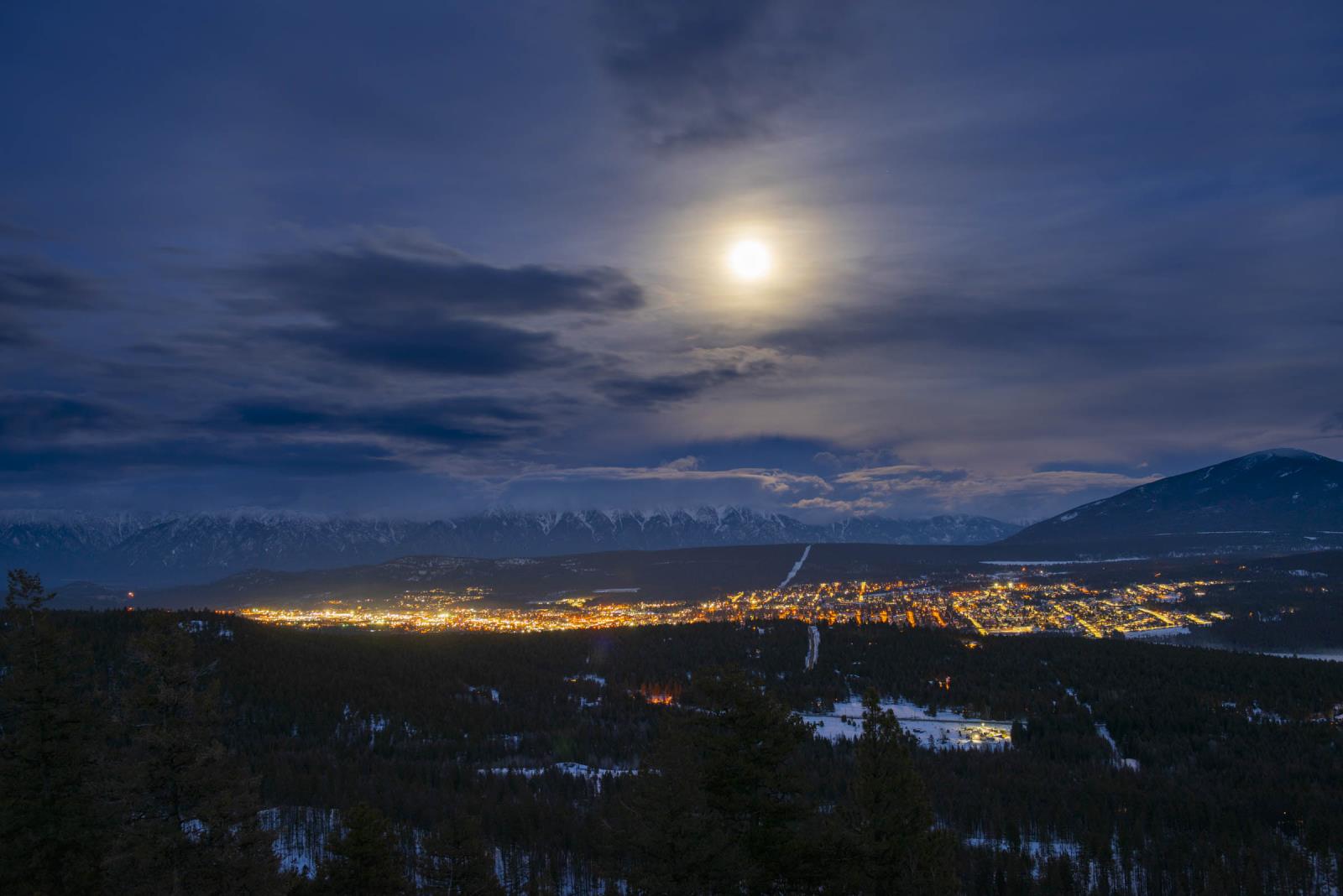 Full moons have always made things a little more crazy than usual. Just ask anyone in health care or in the education system, as teachers, doctors, and nurses always know when it is a full moon based on the energy of their clientele! Winter sport enthusiasts are no exception, and everything from full moon shinny hockey to full moon nordic skis are more common than you might think around Cranbrook.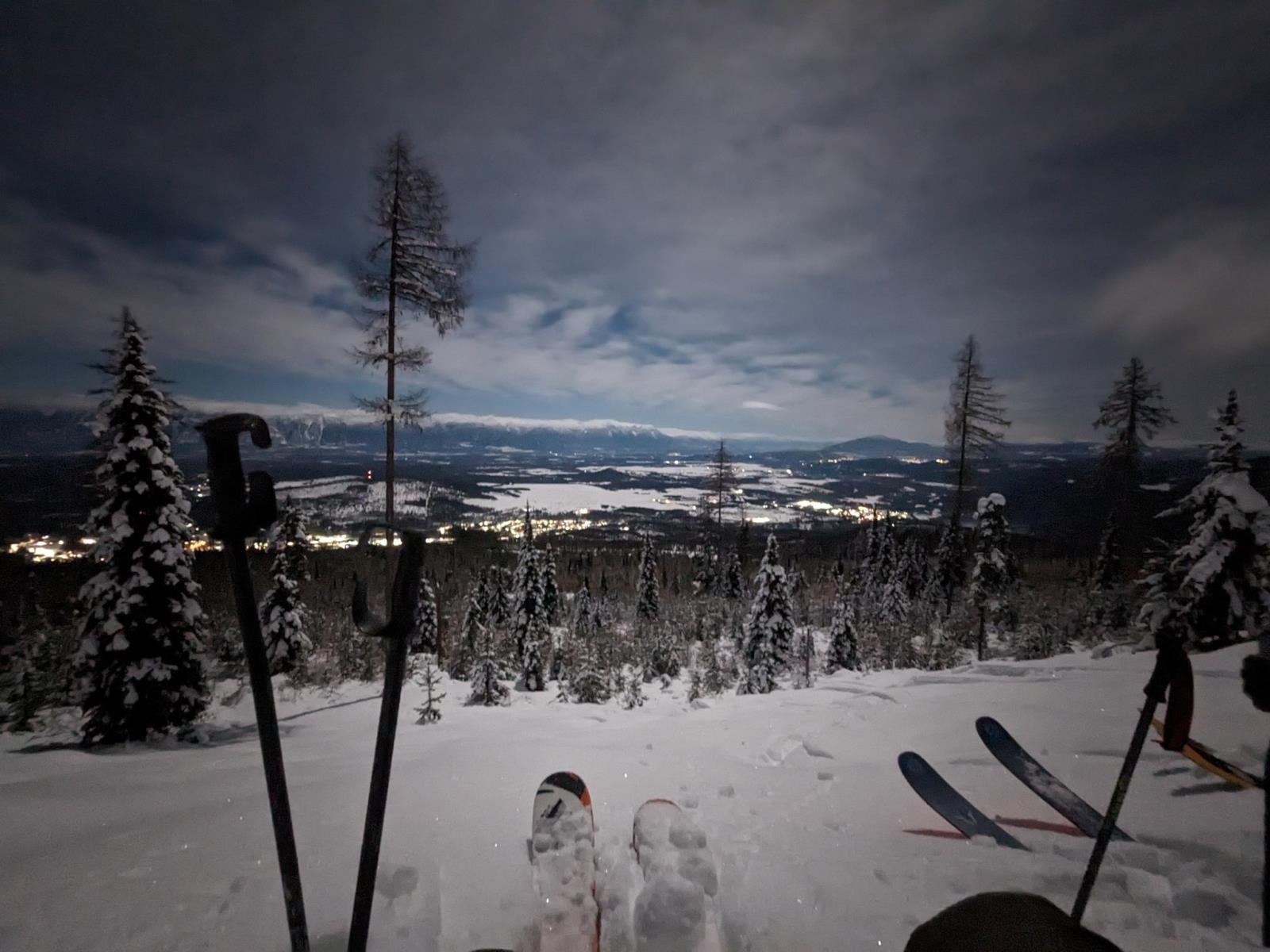 With all that gorgeous white blanket of snow covering the land, a full moon lights up the night like a pale sun, letting you get out and play without a headlamp, and showcasing Cranbrook's jaw-dropping scenery in a whole new light, literally. The long, dark winter nights of our northern latitudes are another reason our bright moonlit nights are such a draw.
Every moon, or ¢i?miti? nuqka in the local Ktunaxa language has a name. The Wolf Moon of kmitxa?titnam, January, when layers of ice form with water in between, the Snow Moon in nupcu, February, when mother bears prepare their cubs for the world, and the Worm Moon of shik'uq', March, when melting snow starts flowing are some offer some of the best night light life the Kootenays have to offer.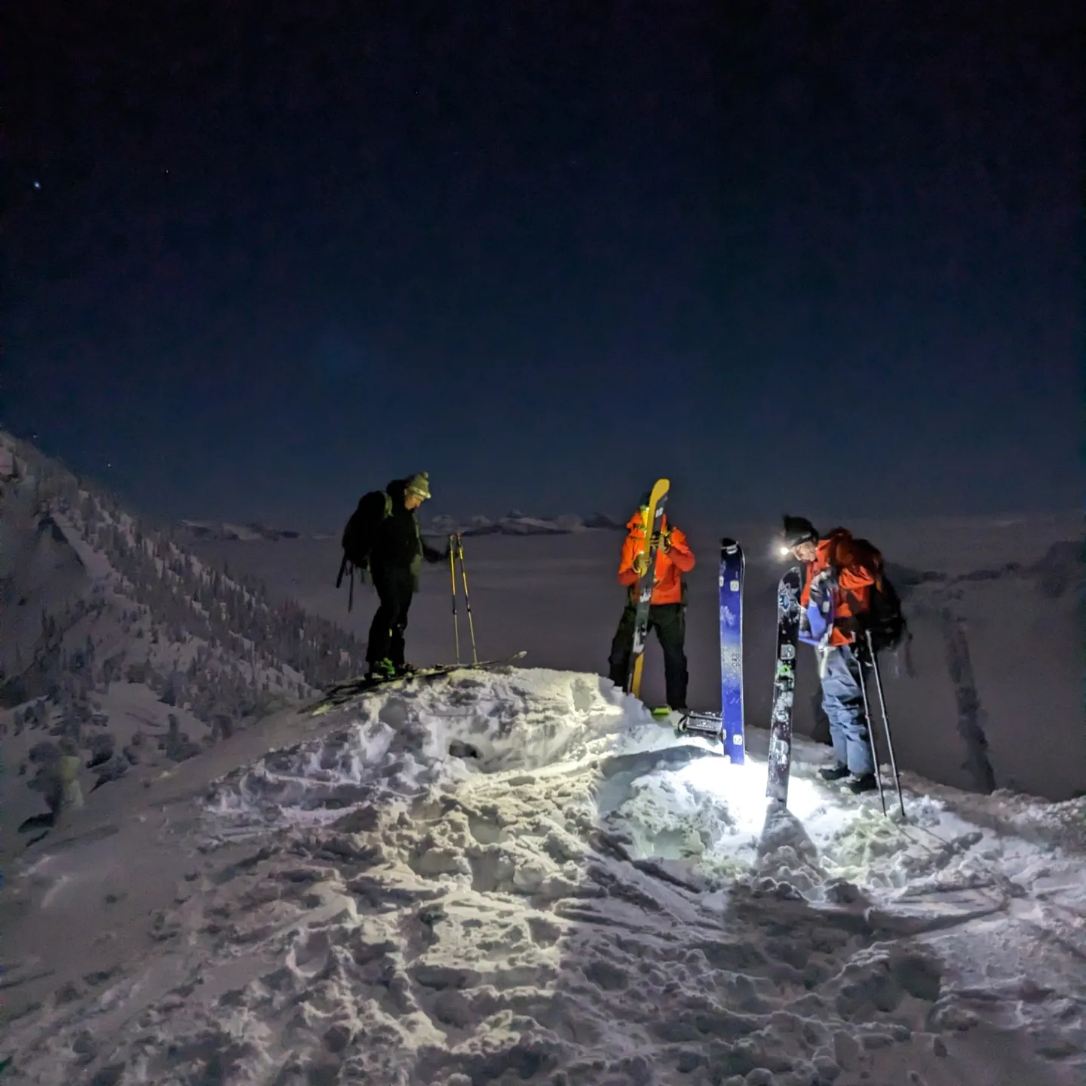 A rousing game of midnight shinny or a lazy, romantic skate at Jim Smith or Elizabeth Lakes, a nordic ski loop on Easy Street and Larch Loop at South Star Recreation Trails, or a snowshoe through the Cranbrook Community Forest to Windy Bluff for a commanding moonlit view of the valley are popular full moon pastimes. The more adventurous and avalanche-savvy will head out for a moonlight snowmobile tour in the Cranbrook Snowmobile Club's groomed Lumberton Trails, or a tour on backcountry skis to a remote overlook with a where blue-white moonlight gives an otherworldly perspective to the mountains that fill Cranbrook's skylines.
On the next full winter moon which occur between the 5th and 7th of every month until May, fill a thermos of hot chocolate or tea, grab a warm snack, your skates, skis, snowshoes, or just warm winter boots and head out into the moonlit magic to savour a new take on your favorite pastime.
See Cranbrook's Lunar Calendar Here!
About the Author
Dave Quinn is a Cranbrook-born author, outdoor educator and wildlife biologist whose work explores the evolving connections between humans and the natural world. He is proud to raise his family and share stories in Ktunaxa traditional territory.
You Might Be Interested In...