5 Ways to Experience History this Summer
August 6, 2020 |
Looking for engaging and informative activities to do during a summer of social distancing? The Cranbrook History Centre at 57 Van Horne Street has a variety of programs and historical tours available. Some are offered this season while others continue throughout the year! Kids and adults alike can partake in unique experiences through educational programming, historical tourism or museum challenges. Below are five feature favourites from the many options available.
1) The One that Rocks: Junior Paleontology Summer Programs for Kids
Calling all young fossil enthusiasts, dinosaur buffs and paleontologists in-the-making! From the second weekend in July to the end of August, the Cranbrook History Centre's programming coordinator, Nathalie, and museum educator, Carly, wear new hats as head paleontologists in the newly-extended Junior Paleontology summer program. After four years of operating the program, the dynamic duo dug deeper to design two educational programs that cater to specific age groups. Through paleontological simulations, children can further hone their excavating skills while learning about fossils. Education pairs with play as children partake in outdoor games that allow participants to explore new learning while engaging in the sunny season's call for fun and enjoyment. The best part: all children leave with a locally-found fossil in-hand!
Times/Dates: The tag team talk trilobites on Saturdays from 10:30-11:30am (ages 6-8) and 1:00-2:30pm (ages 9-12).
Term: July 11th to August 29th
2) The One with the Time Travel: Historic Train Tours
The Cranbrook History Centre staff haven't let Covid stop them from staying on track with tours of their historic train car collection. In less than two hours, the Grand Tour showcases three sets of train cars that vary between luxury travel and train workers experiences. Those that would prefer shorter tours can get on board with the first-class millionaire favourites in the Trans Canada Limited, the national wooden treasures in the Soo-Spokane Trains Deluxe or the full spectrum of the eras' style and design in the Comparative Tour.
Times/Dates: Between 10:15am-11:45am, 12:15pm-1:45pm and 2:00pm-3:30pm (Tuesdays-Saturdays).
Term: Year-Round
3) The One with the Model Train Exhibit: Miniature Scavenger Hunt
View this post on Instagram
I-spy with my little eye, a new family program as of July! Have you got a sharp eye for details or a knack for scavenger hunts? Look no further. Visit the Cranbrook History Centre's Instagram and find photos of hidden scenes in the model train exhibit. The challenge is to find as many of the matching scenes in the museum's exhibit as possible, take pictures with your phone and show them at the front desk. The final challenge: at the front desk, answer one question about what you spotted in the exhibit correctly. If the answer is right, you will win a prize!
Times/Dates: Between 10:00am and 4:00pm (Tuesdays-Saturdays)
Term: Year-Round
4) The One that's the Talk of the Town: "Explore Cranbrook" Guided Walking Tour
Did you hear?! Word on Baker Street is that the Cranbrook History Centre is launching its first ever walking tour program! Starting at Baker Park, the hour-long journey on foot will meander around the historical guilds, business buildings and noteworthy landmarks that preserve and tell the story of Cranbrook's history. Tickets double-up as 10% off coupons for appetizers at the final stop on tour: the revitalized Fire Hall Kitchen & Tap!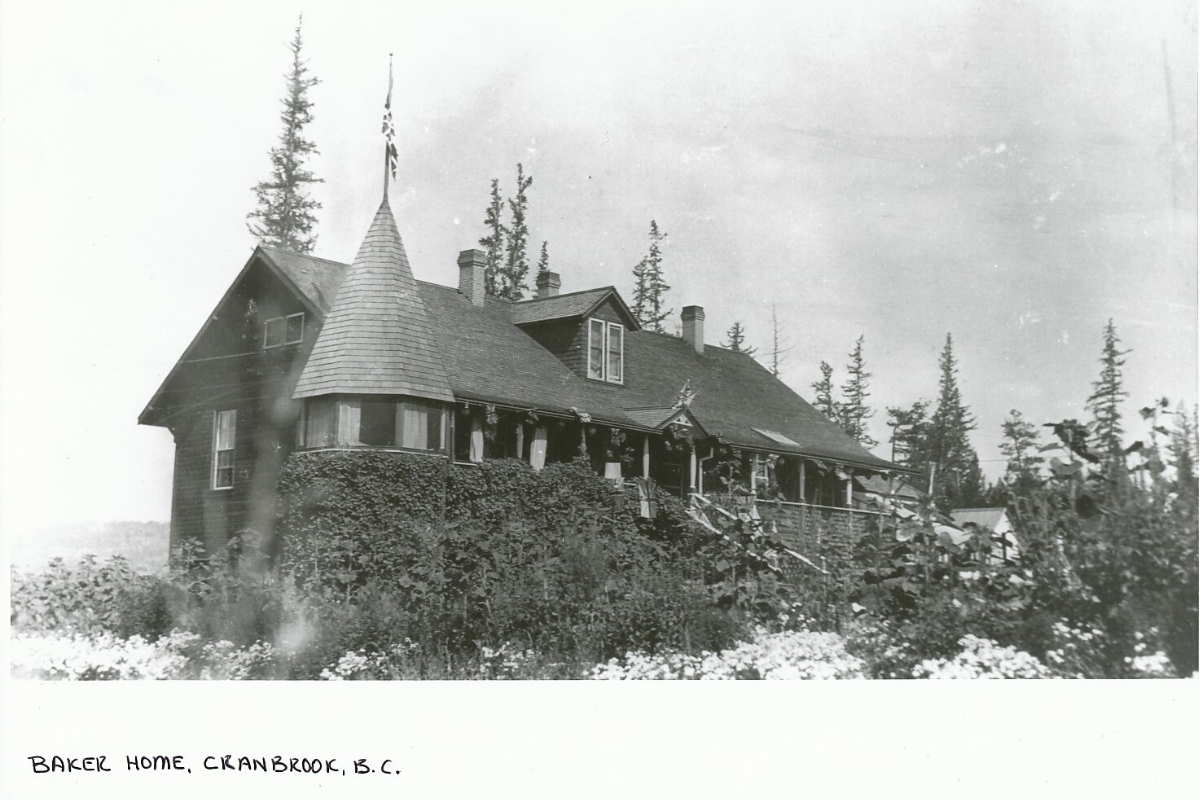 Times/Dates: 6:00pm-7:00pm (every Thursday evening)
Term: August 6th to September 24rd
5) The One where Fancy meets Fossils: Royal Alexandra Hall/Museum
Both first-time and returning visitors can enjoy a self-guided pace, many informative exhibits and air conditioning with the purchase of a general admission ticket! Your trip to the museum is not complete without discovering the luxurious Royal Alexandra Hall. Pair this with exploring displays featuring 500 million years of East Kootenay history found in the historic freight shed.
Times/Dates: Between 10:00am and 4:00pm (Tuesdays-Saturdays)
Term: Year-Round
You Might Be Interested In...