Going to the Birds in Cranbrook
August 20, 2020 | By Carol Patterson
Is Cranbrook the best bird watching destination you've never heard of?
Cranbrook offers enough unexpected twists (think elephant round-up and the country's toughest mini-golf) and bird-friendly terrain to keep your binoculars pointed skywards for several days. With more than 200 species recorded and located on a migratory flyway this community has much to crow about but has been relatively undiscovered by birdwatchers. This means you have plenty of room to roam, including: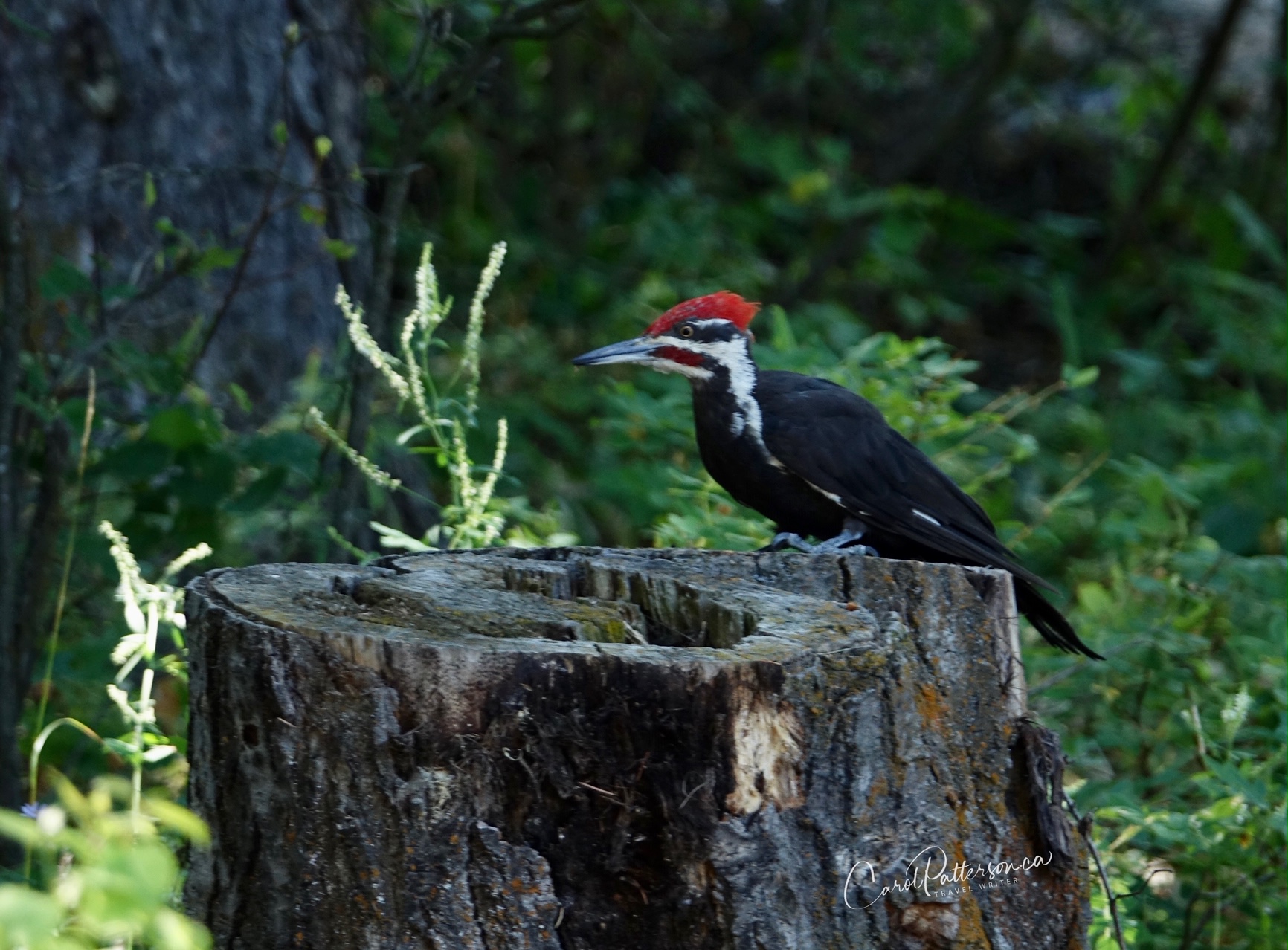 The Pileated woodpecker can be found in Cranbrook area forests
Elizabeth Lake Bird Sanctuary is Cranbrook's best-known and most-loved bird watching destination. Conveniently located near the Visitor Centre west on Highway 95, it offers water, marsh, forest and grassland habitat and 3.74km of wood-chip and gravel trails. Base your explorations at Elizabeth Lake Lodge – consistently rated one of Canada's best small hotels on Tripadvisor – where all rooms overlook the sanctuary. After a day scoping out Lazuli buntings or eared grebes up your hand-eye coordination on the 70-par mini-golf, called Canada's most challenging mini-put.
St. Eugene Golf Resort & Casino nestled alongside St. Mary River is owned and operated by the Ktunaxa. Built around a former mission and residential school, you can bird watch from a golf cart as you hit the links on the Les Furber-designed course or stroll the resort grounds for sightings of osprey, songbirds and the blue listed Lewis's woodpeckers. At dusk look up for common nighthawks; one of North America's longest traveled migrants, they stop at the resort, swooping across the evening sky in large numbers.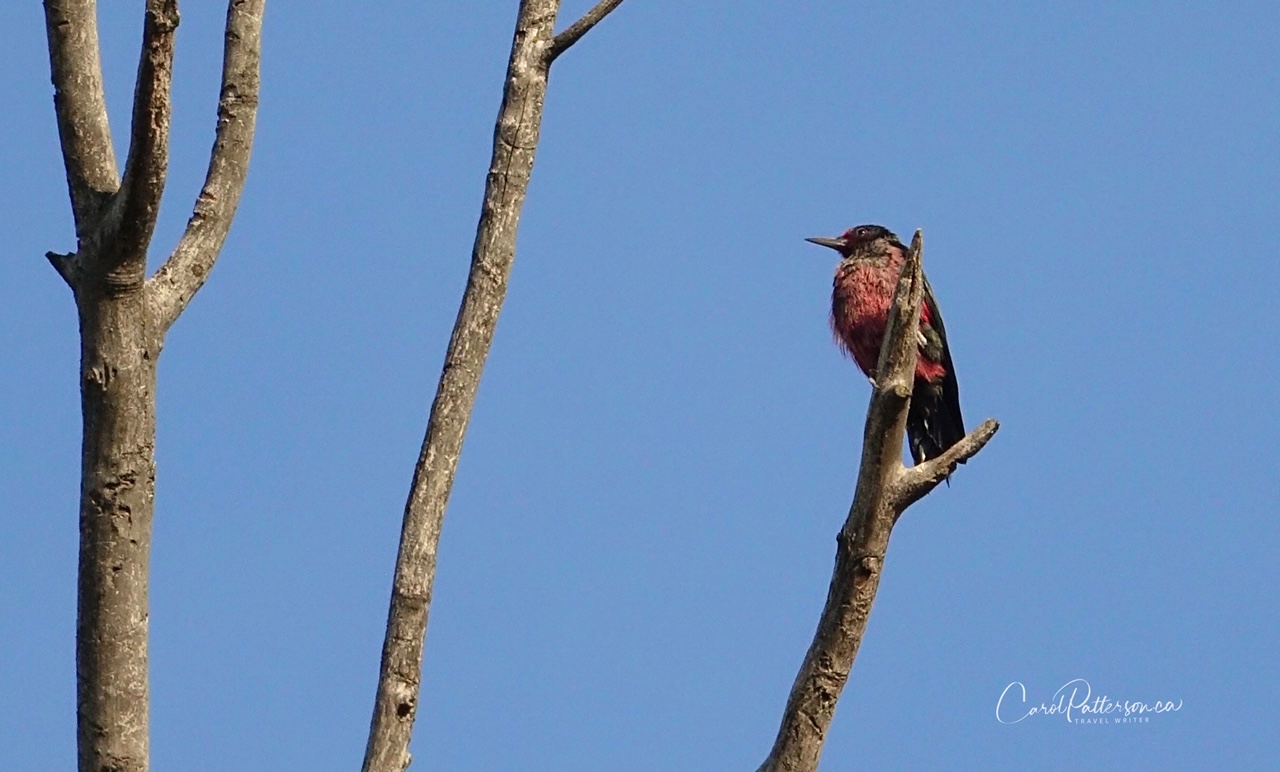 St. Eugene Golf Resort & Casino includes habitat for many bird species including the rare Lewis's woodpecker




For species diversity, it's hard to beat the irrigation fields north and south ponds a few kilometers from town off Eager Hill Fort Steele Road. Wastewater is collected all winter in the ponds raising water levels; in summer water is drawn down to irrigate agricultural fields resulting in a wide beach around the ponds. Like us, shorebirds appreciate a good beach. Some like to be close to water, others like to be further back in the mud. This rare mountain habitat is a birdwatcher's bonanza, offering the chance to search for species hard to find elsewhere such as sandpipers, yellowlegs and phalarope.
If your eyes are more enthusiastic about hitting the trails than the rest of you, try Idlewild Park and the flat, paved trail suitable for people with reduced mobility. An osprey nesting platform, ponderosa pine forest, fish pond and small marsh are shoe-horned into a relatively small area increasing your odds of seeing some interesting wildlife when you only have time or energy for a short outing.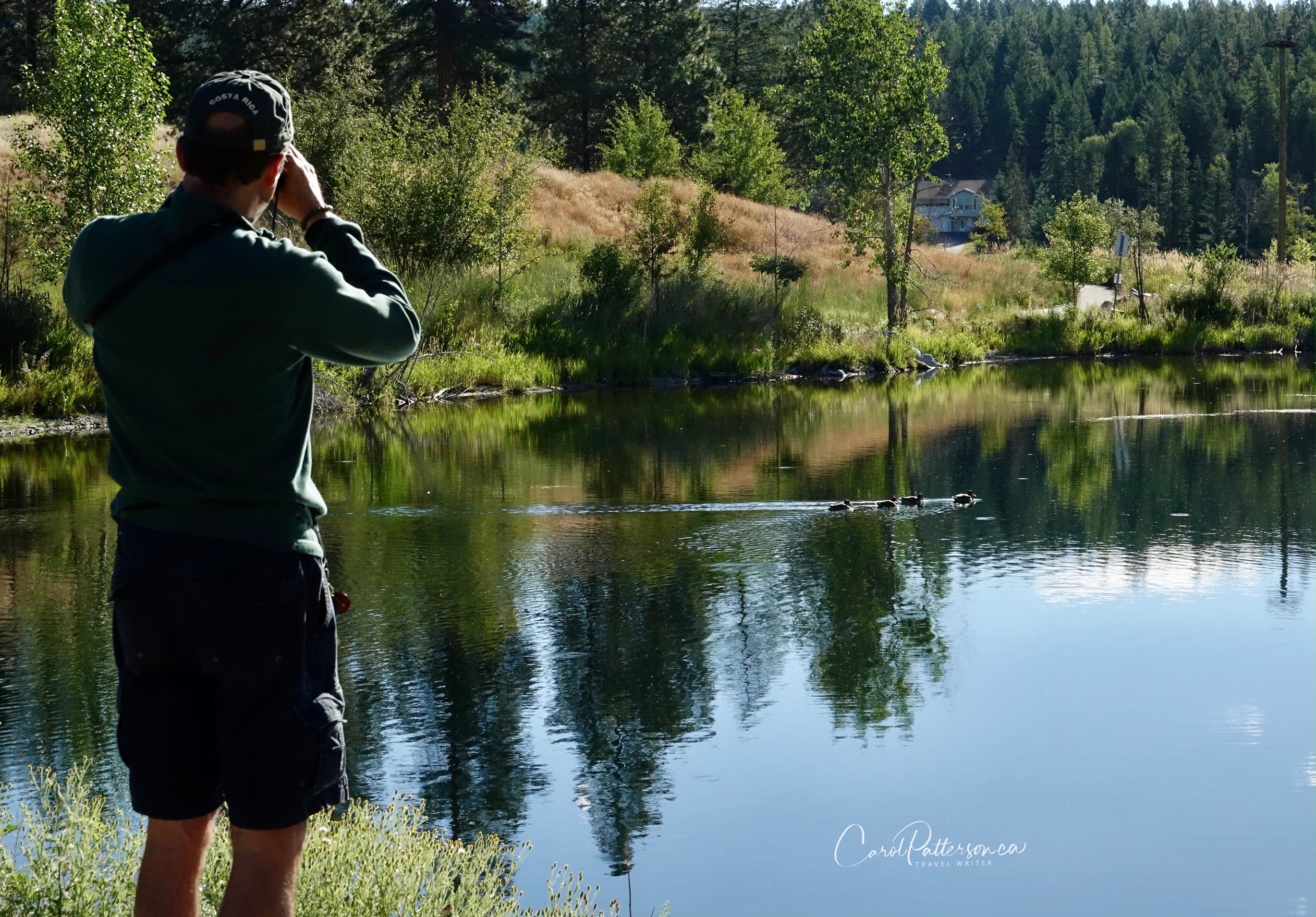 Idlewild Park offers bird watching opportunities from paved trails, suitable for people with differing mobility
Arriving in Cranbrook on Highway 95 it's easy to overlook one of the region's biggest natural areas. With 2,000 hectares of crown forest, Cranbrook Community Forest has 100km of hiking and biking trails. Stop at the parking lot off Baker Mountain Road near 33rd Avenue and walk Juniper Lane trail past one of four lakes (or extend your hike to Sylvan Lake if time permits) and circle back on Meander trail for forest, grassland and water birds.
At Jimsmith Lake Provincial Park five kilometers west of Cranbrook you can find woodpeckers including Canada's largest - pileated - on the hiking trails above the lake. On a warm summer day bring your swimsuit for a refreshing dip while you watch the common loons.
It's worth making the drive out to Bummers Flats especially in spring. Perhaps the grassy plain is where the elephants escaped to when the circus stopped in town in 1926 (you can read more on the sign next to the elephant statue off Baker Street downtown), the tall grasses and riverine habitat offering shelter for many creatures. South of Fort Steele this rich grassland habitat sandwiched between highway 95 and the Kootenay River is a good place for paddling or searching out riparian or grassland species like savannah sparrow or sandhill crane.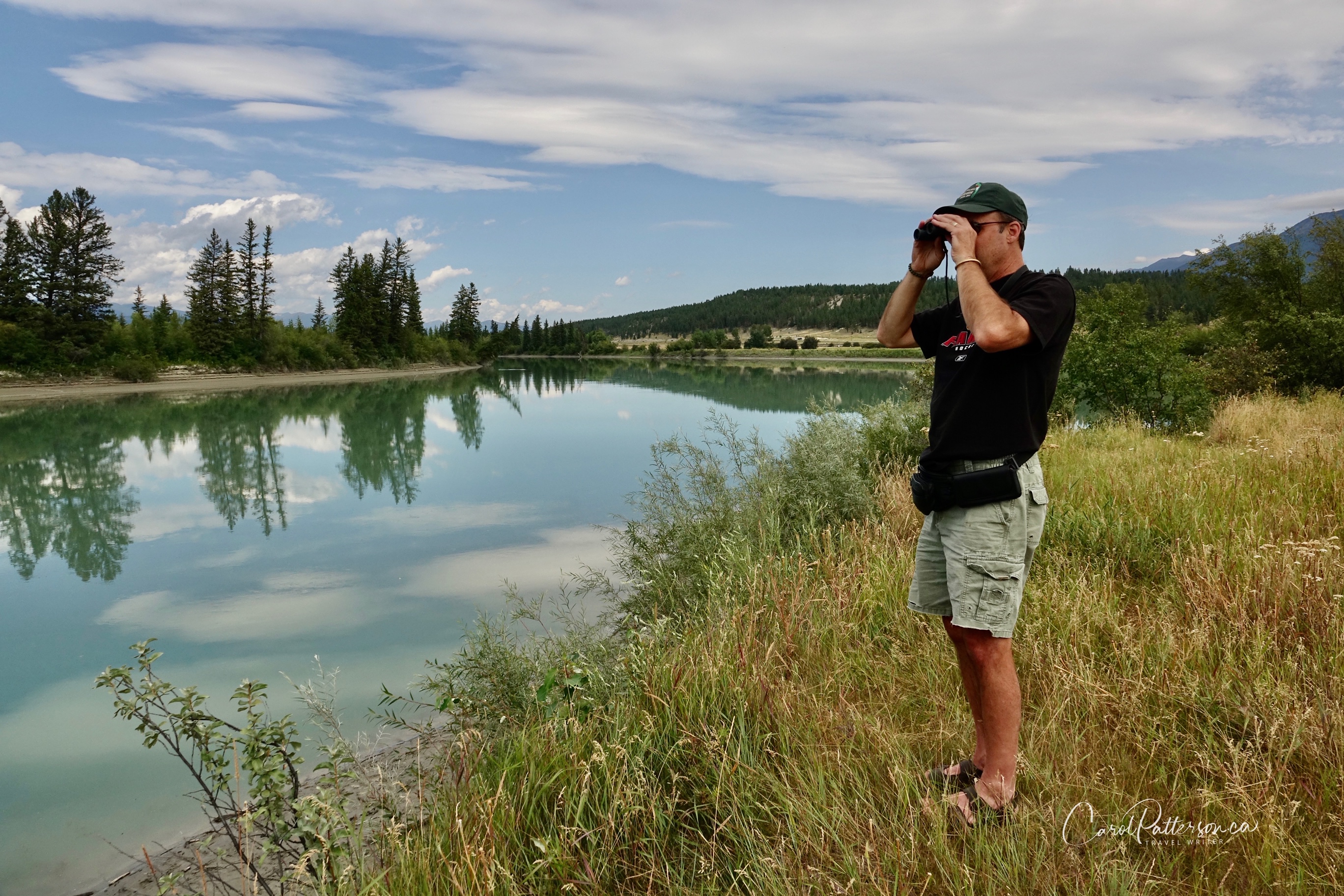 Bummers Flat Conservation Complex has riparian and grassland habitat and diverse bird species
For a chance to bike and bird, point your tires towards Kimberly on the Northstar Rails 2 Trails – a 28-km converted rail corridor between Cranbrook and Kimberly. Look for the bird-dense forests in the kilometre before and after the trail crosses the St. Mary River (about ten kilometers from Cranbrook). You may spot orioles, flycatchers, woodpeckers, and birds of prey.
Further north of Cranbrook is Wasa Lake Provincial Park. Boasting the warmest water in the Kootenays, the park is popular for watersports and also protects temperate grasslands. The bunchgrass meadows in the park may yield sightings of curlews or grouse in spring, a rare treat for nature lovers.
Cranbrook and area also has some of the friendliest birdwatchers you'll find anywhere. It's hard to walk very far with a pair of binoculars before a smiling local asks what you're seeking. If you'd like to join up with the knowledgeable bird lovers in town check out the Rocky Mountain Naturalists. You can email questions about birding in town and they'll try to help. They also offer a half-day field trip each Wednesday morning (pre-registration is required) to look for birds in southeastern British Columbia.
About the Author:

Carol Patterson is a bird-loving travel writer based in Calgary, Alberta. She's a Fellow of the Royal Canadian Geographical Society and a five-time winner in Travel Media Association of Canada's Best Environmental/Responsible Travel Feature.
You Might Be Interested In...