Fat Biking at South Star
February 10, 2023 | By Andrew Penner
"The trails right now at South Star are fast and flowy," offered the attendant at Northstar Bicycle Company as we loaded my brand new Trek Farley (a rental from their awesome fleet of fat bikes) onto the back of my Jeep. "You're going to love it." Moments later, after thanking him for his help, I headed down Victoria Avenue toward the South Star network. My Cranbrook fat biking adventure was soon going to hit high gear.
On the short five-minute drive to the trail network, my mind drifted back to his comment regarding the trail conditions. Fast and flowy. Hmm, I thought, doesn't sound like most of the fat biking trails I've been on. Icey, patchy, muddy, prevalent ruts, yada yada yada. You get the idea. Winter fat biking conditions, from the lens I'm looking through, are often pretty sketchy. We'll see about this, I thought.
However, five minutes into my ride on Kinnickinnick, a beautiful blue trail that meanders through the forest, my doubt turned to delight.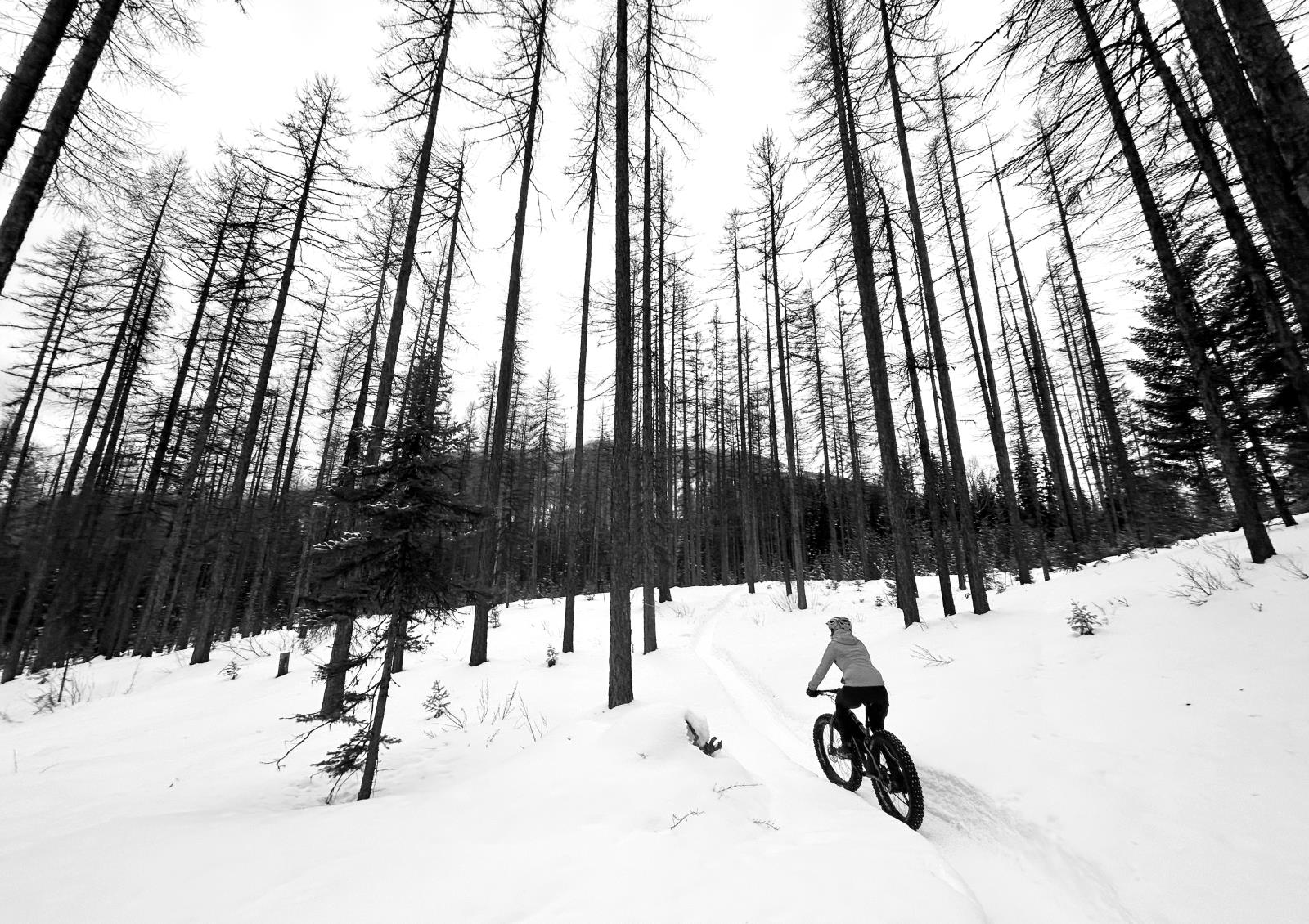 "These trails are perfect!" I proclaimed to Kristy, a local fat biker and my riding partner for the morning. "I've ridden a lot of fat biking trails before. But nothing as smooth and consistent as this."
Kristy, an accomplished rider, looked back and smiled. "Yes, we're fortunate. We've got some passionate people who do an amazing job grooming these trails."
After an hour, or so, of moderate climbing, we reached the crux of the climb and stopped at a high point to catch our breath.
"It's all downhill from here," said Kristy. "Now it's time for the pay-off!" But, again, my "glass half-empty" mind envisioned icy sections and a slow gradual descent back down to the parking lot. Wrong! Thanks to the firm-and-tacky groomed snow, the speeds we reached were at a level that I had never experienced before on a fat bike. Super-fast cornering and even a little air time over the rollers? Ya man! This was a first for me on a fat bike.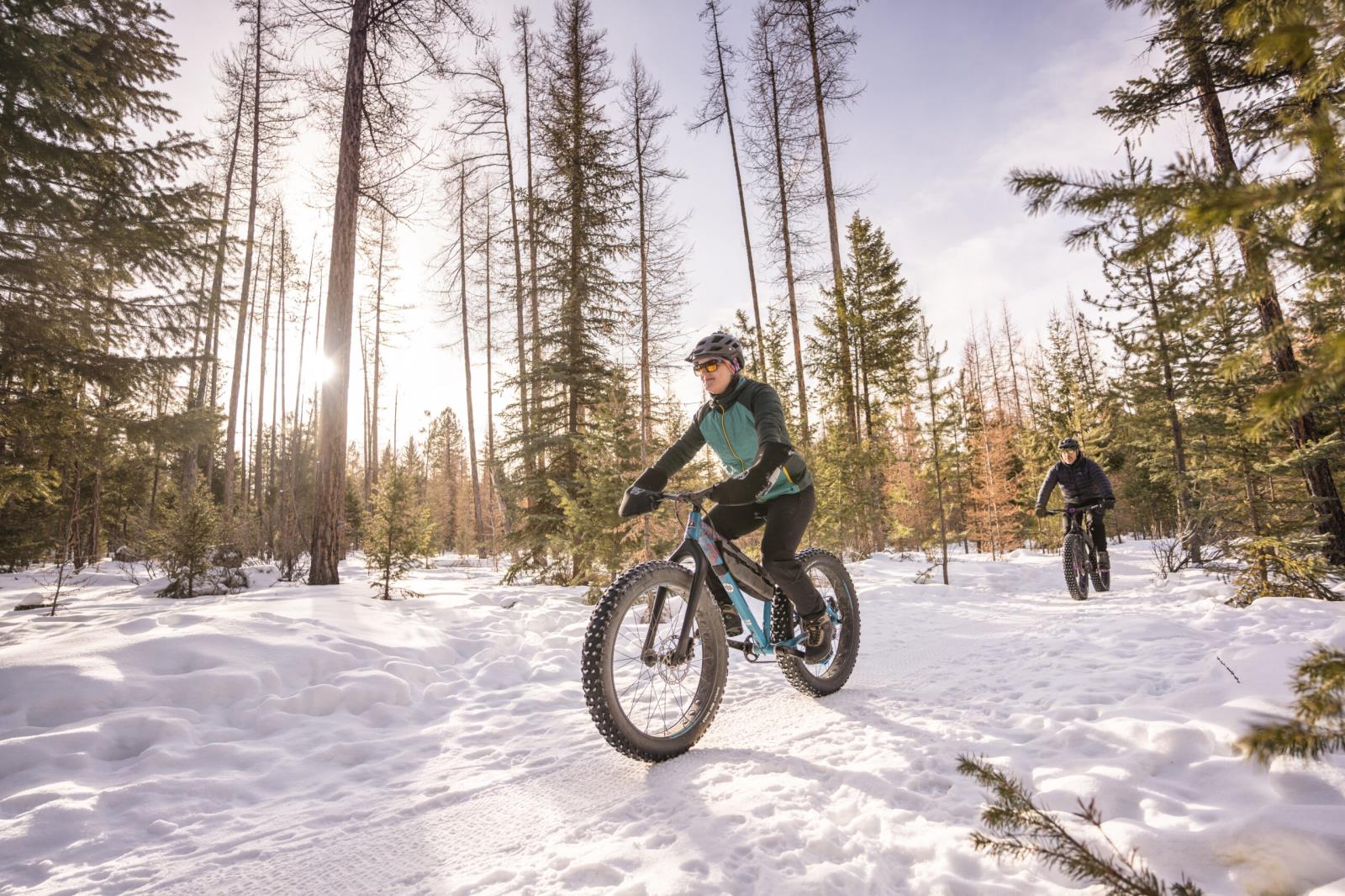 Interestingly, in the parking lot after our amazing descent, Kristy introduced me to a gentleman in charge of grooming the trails, who just happened to be there inspecting conditions. Needless to say, I thanked him profusely for his passion and commitment to the cause.
Not surprisingly, given the quality and quantity of groomed trails in the region, winter fat biking (and, yes, summer mountain biking!) in the Cranbrook region is gaining plenty of steam.
"Our climate here is really conducive to fat biking," said Jahn-Smith, as we caught our breath after our ride. "We get snow, but not a ton. Temperatures are moderate. Sunshine is plentiful. And the peaceful pine forests here are ideal for fast and flowy trails. We also have a passionate community of riders and volunteers that make it all happen."
When I returned my bike to Northstar later that day I made a b-line to the front counter to chat with the attendant who helped me earlier in the day. Before a word was spoken he noticed my ear-to-ear grin.
"So I'm thinking you had a good ride," he said.
"Consider me a fan."
What You Need To Know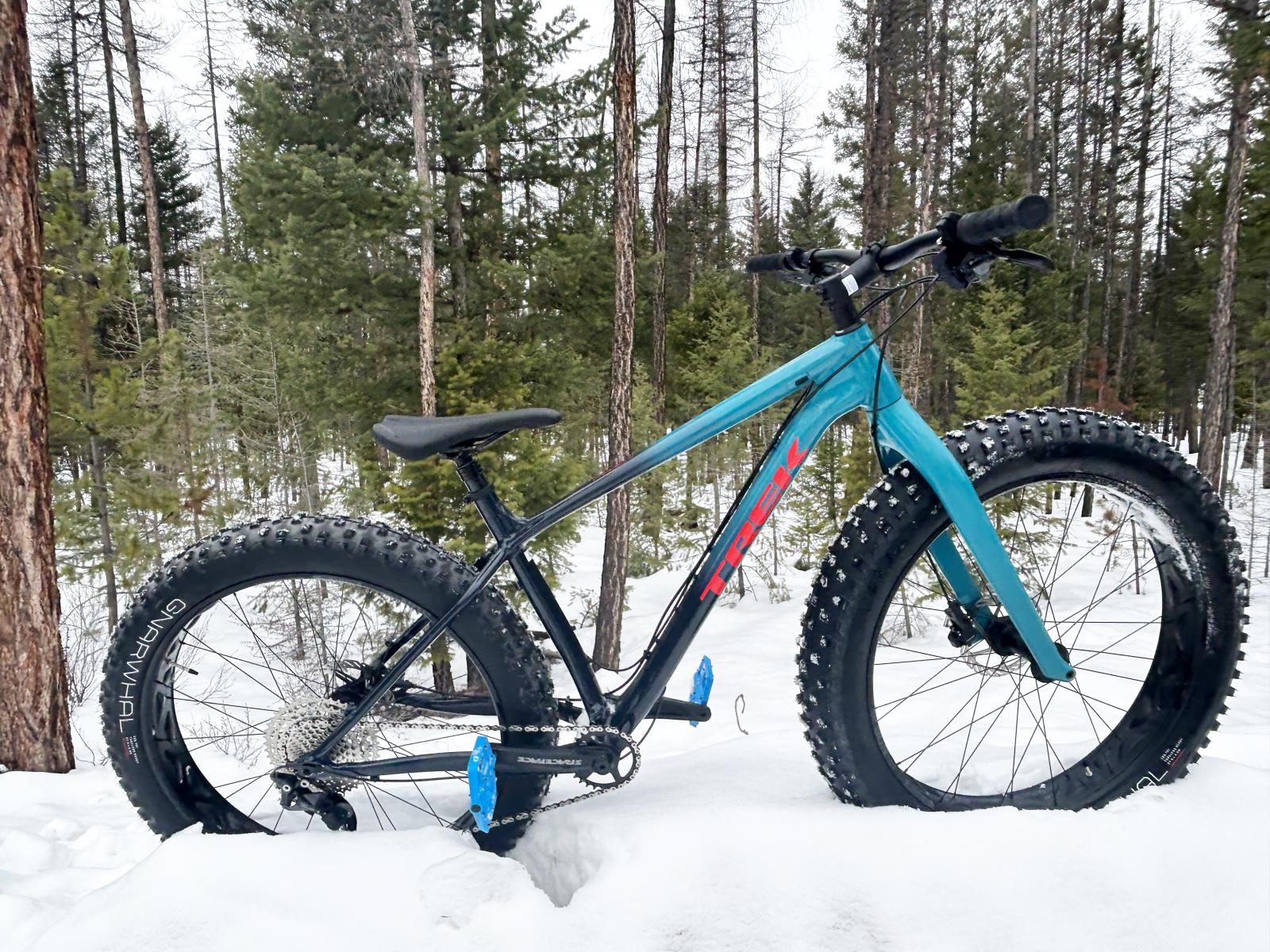 A fat bike rental at Northstar is $60 per day. They will fit you with a bike that matches your size and ability.
You'll need to transport your bike to the trailhead.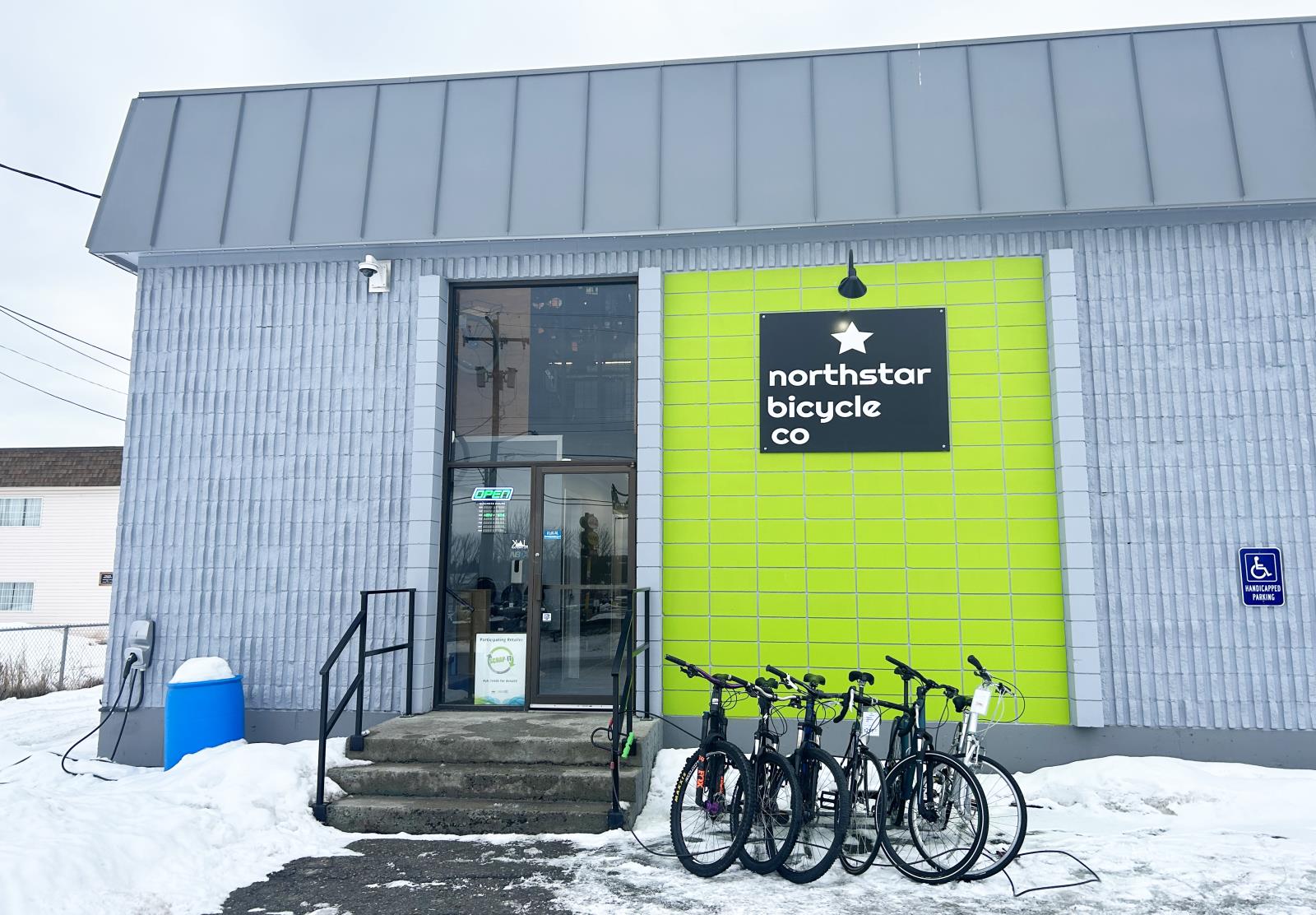 While the South Star trails are the most popular place to go fat biking in Cranbrook, there are also excellent trails in the Cranbrook Community Forest.
It's best to ask for the latest information on grooming and trail conditions at a local bike shop - such as Northstar Bicycle Company. The knowledgable staff will recommend a trail that matches your time allotment and ability.
Having adequate clothing, gear, energy-boosting snacks, and water is key for a good ride.
The TrailForks app is key when it comes to keeping track of your location in a trail network. It's hard to get lost with this indispensable app!
Have an awesome ride!