Climbing around Cranbrook
August 25, 2022 |
If you are looking for a place to climb early or late in the climbing season, then Cranbrook should be your first choice. Cranbrook offers some of the best climbing in the local area. Unlike many other locations nearby, there is the possibility of climbing from April until late October depending on the weather. Lakit Lake, the most popular area, is south-facing. It is quick to melt out from winter snow and warms up quickly. For the same reason, it is also an excellent option for late, end-of-the-season rock trips. As the larches change in October, the climbing at Perry Creek becomes more scenic and adds to the area's beauty.
Lakit Lake
When climbing the Cranbrook area, Lakit Lake should be the first stop on your trip. It's about 15 minutes from town and offers excellent steep and pumpy climbing. The climbing at Lakit runs the gamut of difficulties with something for everyone ranging from easy 5.7s to grades as high as 5.14. Lakit is the best climbing within a several-hour drive of Cranbrook.
Some of the best lines to try out are G.I. Joe 5.10b, PrePaid Postage 5.10d, Bubble Wrap 5.11b, and the infamous Redneck Rampage 5.13d for the hardcore climbers.
One of the best parts of climbing at Lakit Lake is the available camping space just minutes from the routes. You can climb for days on end without ever starting your car.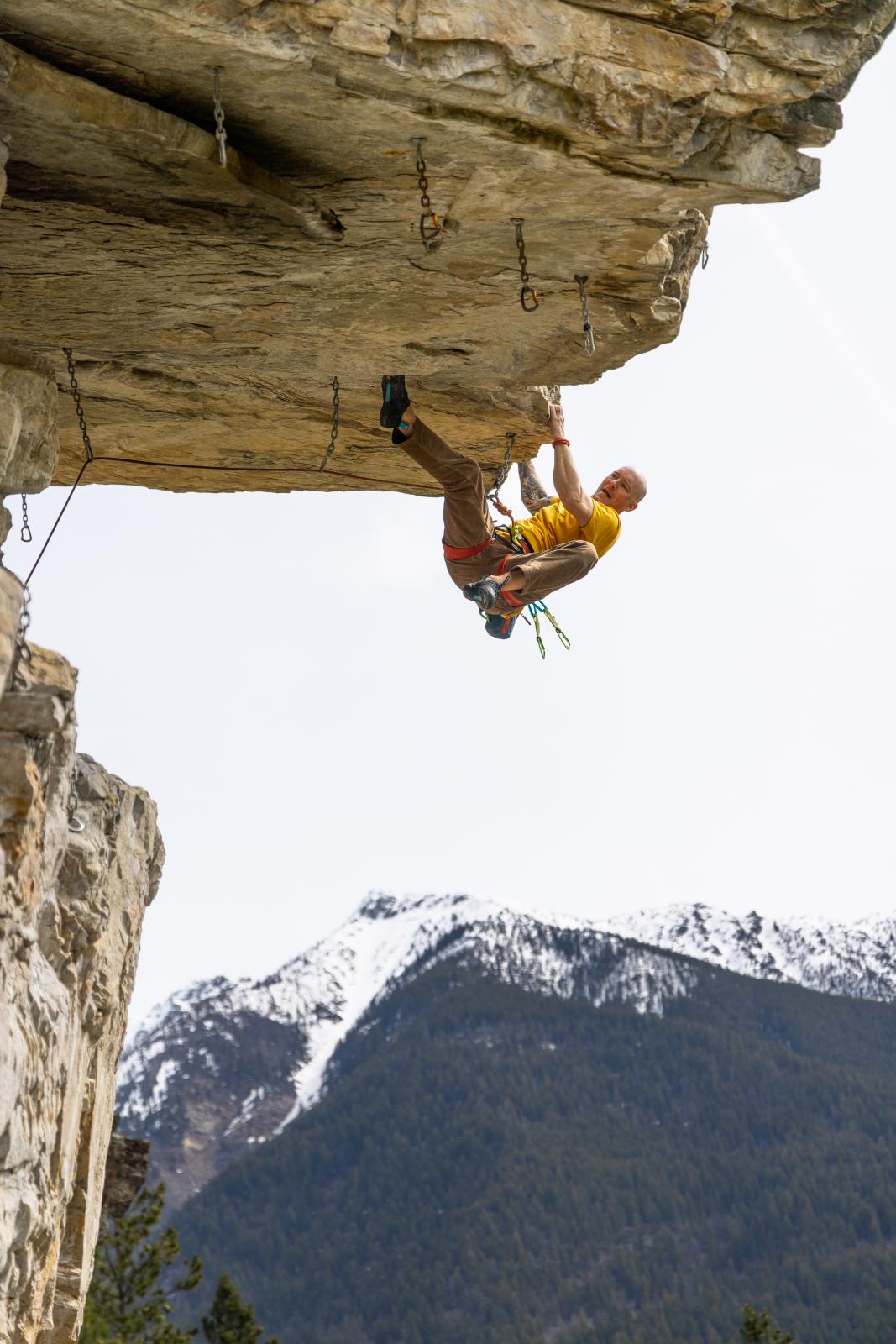 Perry Creek Climbing
The climbing at Perry Creek is a little less known than Lakit Lake but an equally fun place to explore with over 45 routes. It is primarily a collection of south-facing crags that overlook the bouldering below. It's easy to forget you are close to civilization at Perry Creek as there is no cell service and the wilderness area feels remote. A couple of climbs to check out when visiting are Always Something Different which is a 5.10a sport climb and then on Big Wall, check out the moderate multi-pitch climb Root Beer Float 5.8.
Perry Creek Bouldering
Unique to Perry Creek is the collection of quartzite boulders across the road from the climbs, just a short walk from the available parking. As of spring 2021, there were over 30 routes established, mainly in the V3 to V6 range. Although there are not a lot of problems here, they are quite concentrated, and the routes are quality.
Rainy Days
If you find yourself visiting Cranbrook on a rainy day, make sure to check out the ARQ Mountain Centre. You will discover roped climbing, bouldering, and a great training area featuring a Moon Board and Kilterboard. The climbing in Cranbrook is constantly growing. The recently updated East Kootenay Rock guidebook, written by local climber Steve Tersmete, is always a valuable asset to your climbing adventure. Make sure to pick one up at ARQ or find it online before planning your visit.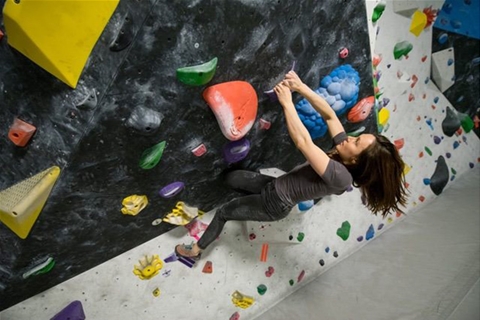 About the Author
Tim Banfield is a photographer who focuses on capturing images of climbing and outdoor adventures. He is committed to always giving his all, no matter the circumstances, and hopes to inspire others to explore the outdoors. Banfield is an experienced climber, both indoor and outdoor, with extensive knowledge of the local area
You Might Be Interested In...