A Guide to the Kootenays Used Book Stores
July 27, 2022 |
Cranbrook and its surrounding towns are home to some pretty interesting used book stores that give us a glimpse into the past . . . at a bargain price!
Pages Book Emporium - Cranbrook
Patricia Ridler opened Pages Book Emporium in June 1981. Last year (2021) Pat and her staff celebrated their 40th year in business. Patricia's daughter Christy was only six years old when the store opened. Christy now manages the used bookstore.
Pages Book Emporium has one of the largest selections of used books (fiction, non-fiction, vintage) in the Kootenays, and the largest selection of new magazines. They also have a great variety of current and back issue comics.
Their brochure states they have 30,000 books in stock, I have a feeling the number is closer to 50,000. It's a great place for an afternoon of book browsing.
Location: 1011 Baker Street, Cranbrook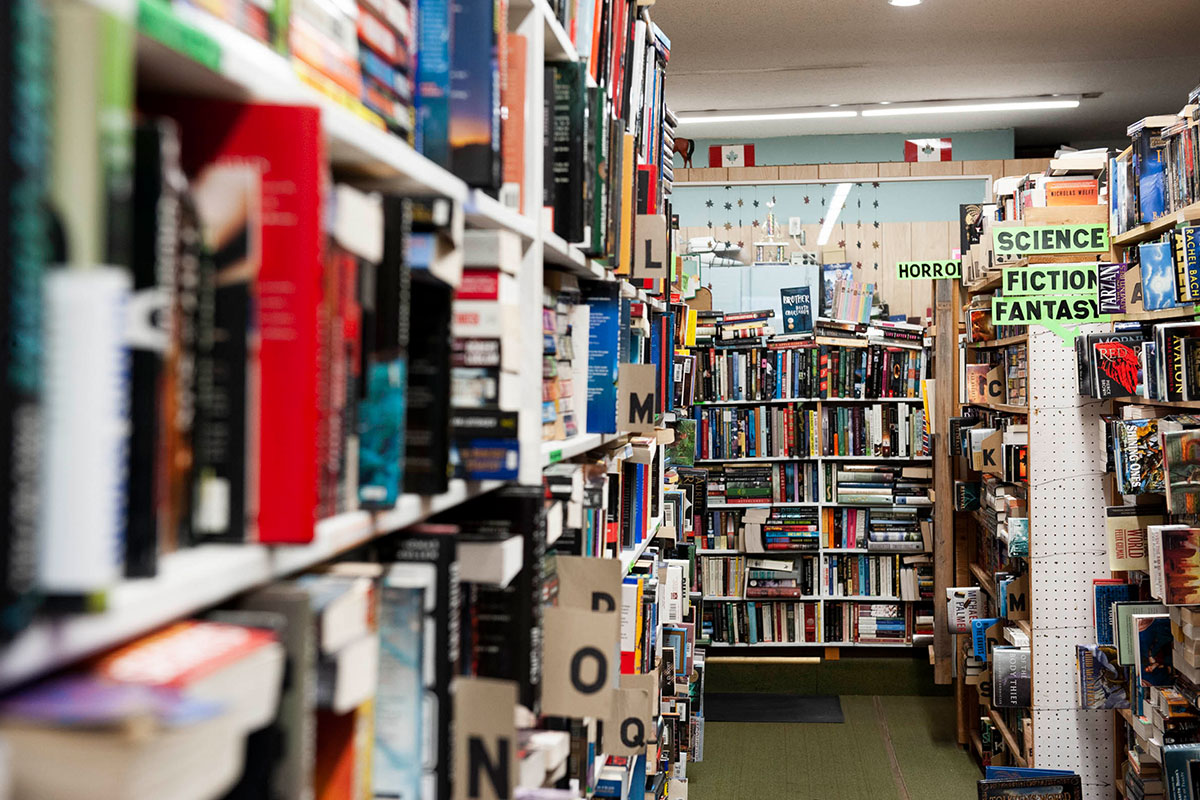 Pages Used Book Emporium is located in downtown Cranbrook
Twice Is Nice Consignments – Cranbook
Twice Is Nice Consignments is a treasure hunters utopia with three floors of second hand and vintage items. In the middle of it all is a generous selection of used books which have recently been re-shelved and nicely organized for easier browsing. According to owner Brad Reist, Twice Is Nice has several thousand used books for sale at any given time. Prices are reasonable, and potential treasures abound.
Location: 1525 Cranbrook St. North – Cranbrook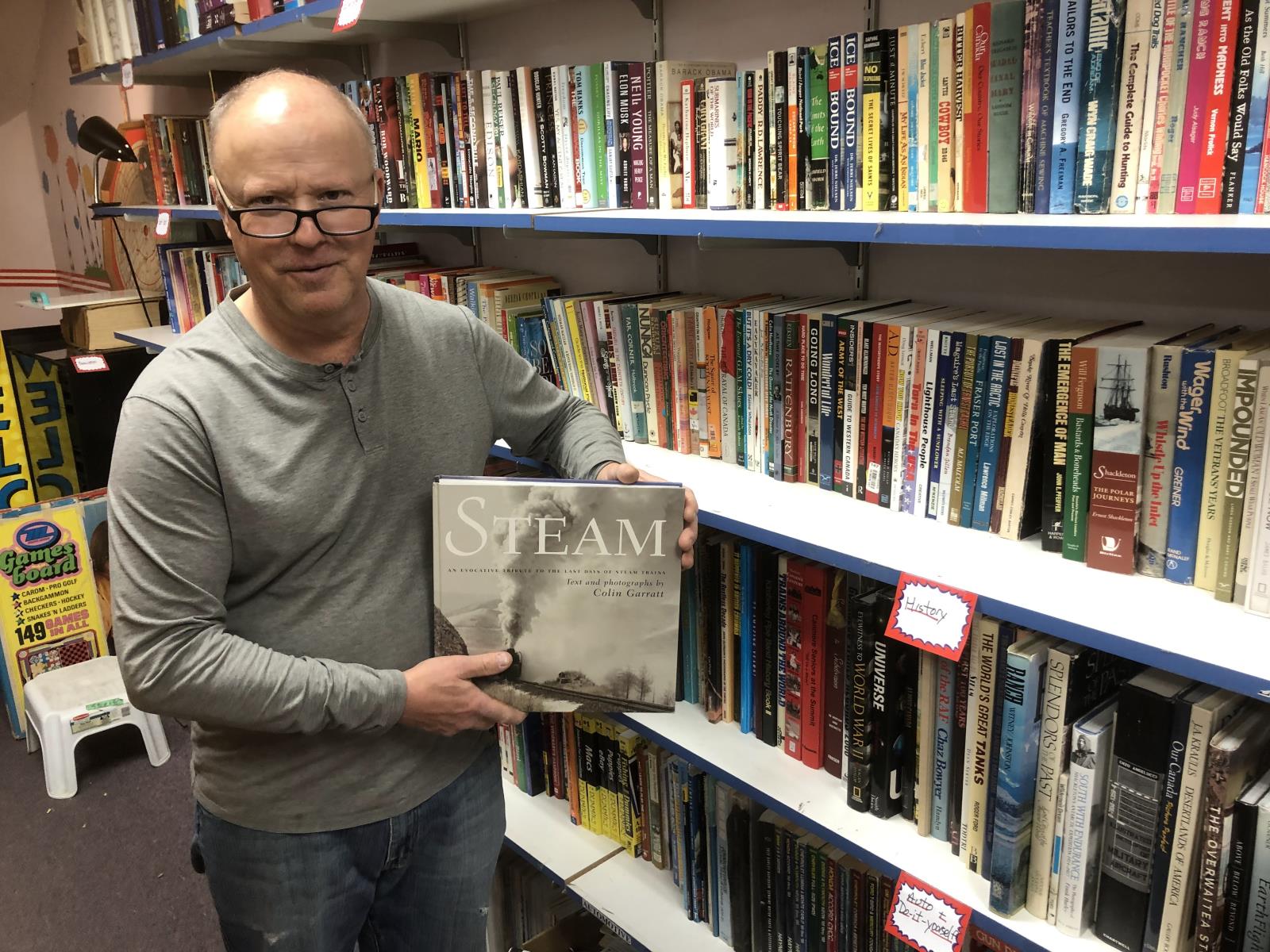 Twice is Nice Consingments owner Brad Reid with his newly organized book shelf
Kingfisher Quality Used Books - Creston
I always say that a trip to Creston is never complete without a stop at one of the Kootenays finest used bookstores, Kingfisher Quality Used Books, which opened in 2006. It is a cozy little shop nestled in downtown Creston. It is owned and operated by Joe and Katherine Fraser.
"To the locals, it's a spot to catch up with friends, hunt down their favorite books and enjoy a well-made coffee." said Joe Fraser of Kingfisher Used Books. "We have more than 25,000 book titles, and I've personally heard from many customers that this is one of the best organized and inviting used bookstores that they've ever had the pleasure of visiting."
Joe added, "People are really reading more, and looking for good books."
Beautifully organized and well kept, Kingfisher has one of the best selections of Kootenay books available.
Location: 131-12th Avenue N. Creston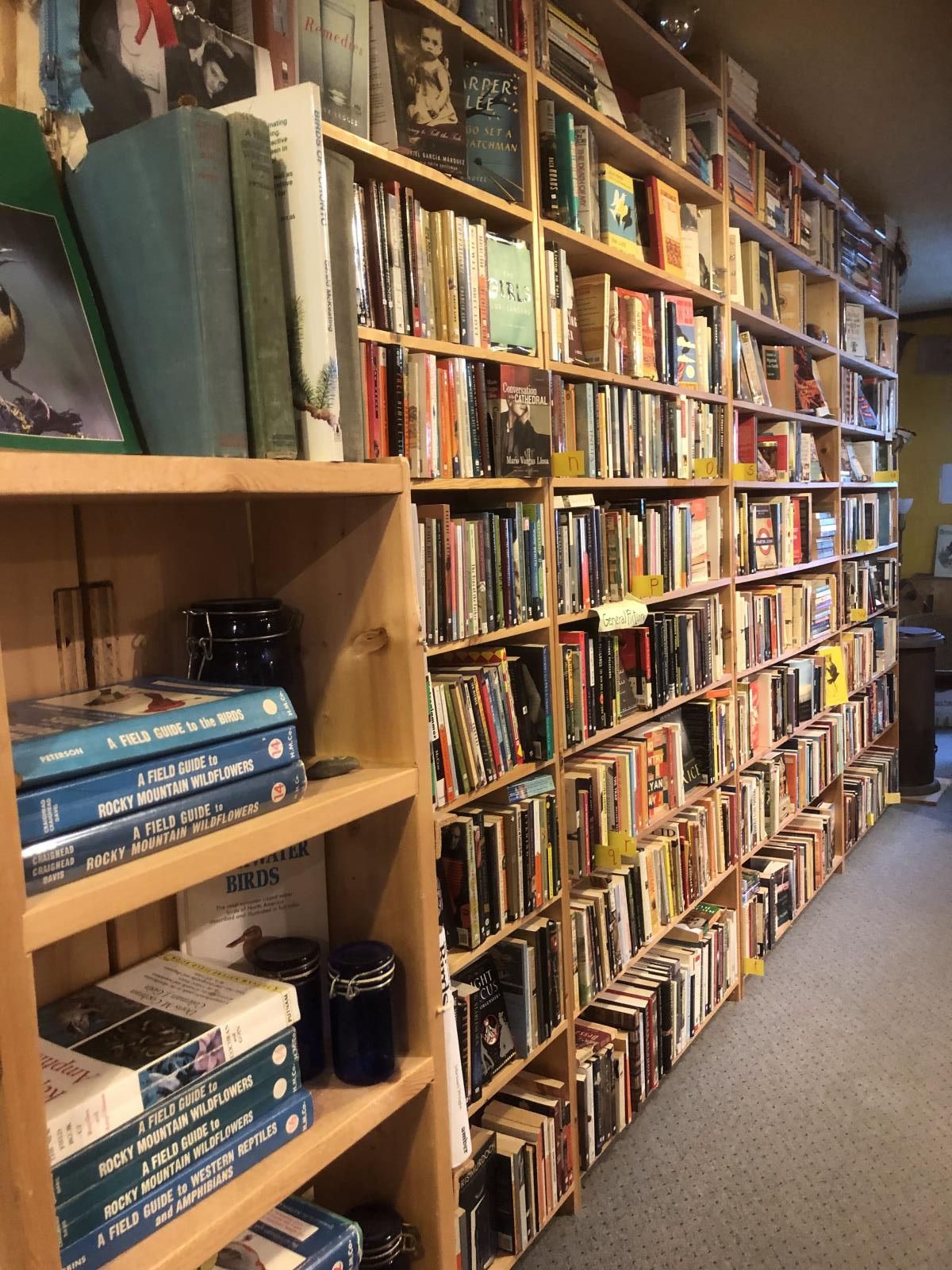 Interior shot of Kingfisher's Used Books
The Book Cellar – Invermere
The Book Cellar in Invermere has a selection of thousands of books (and probably the same number still in boxes). The selection is pretty static, somewhat dated and picked over, but the Book Cellar is always worth the trek down its rickety staircase.
It's this kind of unique and somewhat disheveled 'bargain basement' used bookstore and you never know what you might find tucked away on a shelf. Who knows what kind of printed keepsakes are hidden there? Remember, one man's trash is another man's treasure.
Location: 613 12 St, Invermere
Packrat Annie's – Nelson
Packrat Annie has been a fixture of the used book scene since 1984 in downtown Nelson. The unique and colourful store is owned and operated by Jan Biava and Kristy Chapman. The store shares space with the popular Vienna Cafe, so it's not uncommon to see people reading and eating at the same time. Packrat Annie's has one of the largest selection of used books in the Kootenays – somewhere in the neighbourhood of 45-50,000. As you can imagine space is at a premium at the store, but it makes for great book hunting.
Location: 411 Kootenay Street, Nelson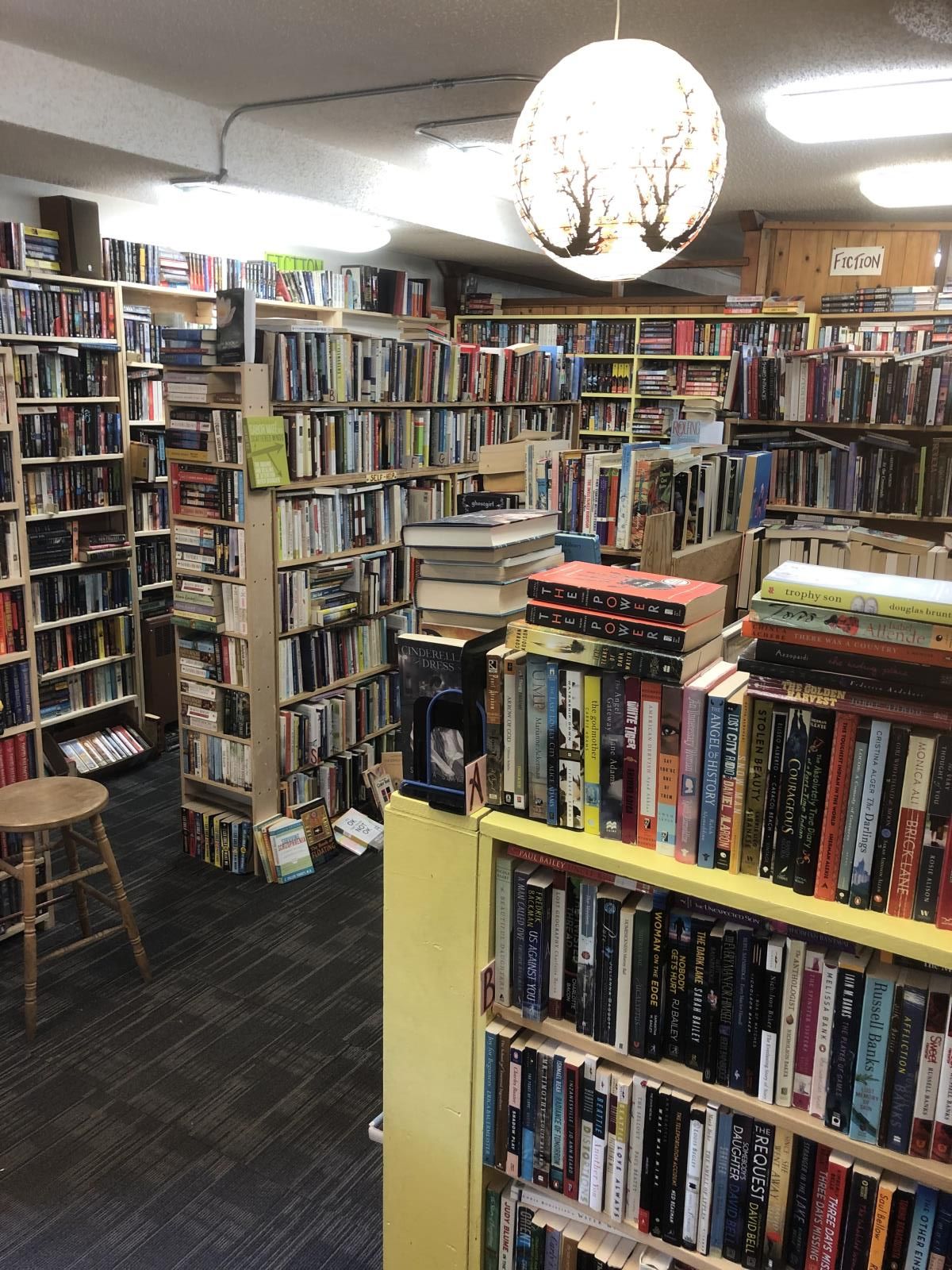 an interior shot of Packrat Annie's
Booksmyth Used Books – Nelson
Owner Stephen Fowler of Booksmyth Used Books in Nelson takes a laid-back approach to running a bookstore. His shop is, by and large, nicely organized and has quite an impressive selection (though I often wonder what book treasures are hidden away in the many stacks of boxes scattered throughout). The store definitely has a strong "local interest" section.
Booksmyth's slogan is, "Books Rekindled' – a visit to this eclectic store will undoubtedly rekindle your desire to add a few more quality page turners to your collection.
Location: 106 – 402 Baker Street, Nelson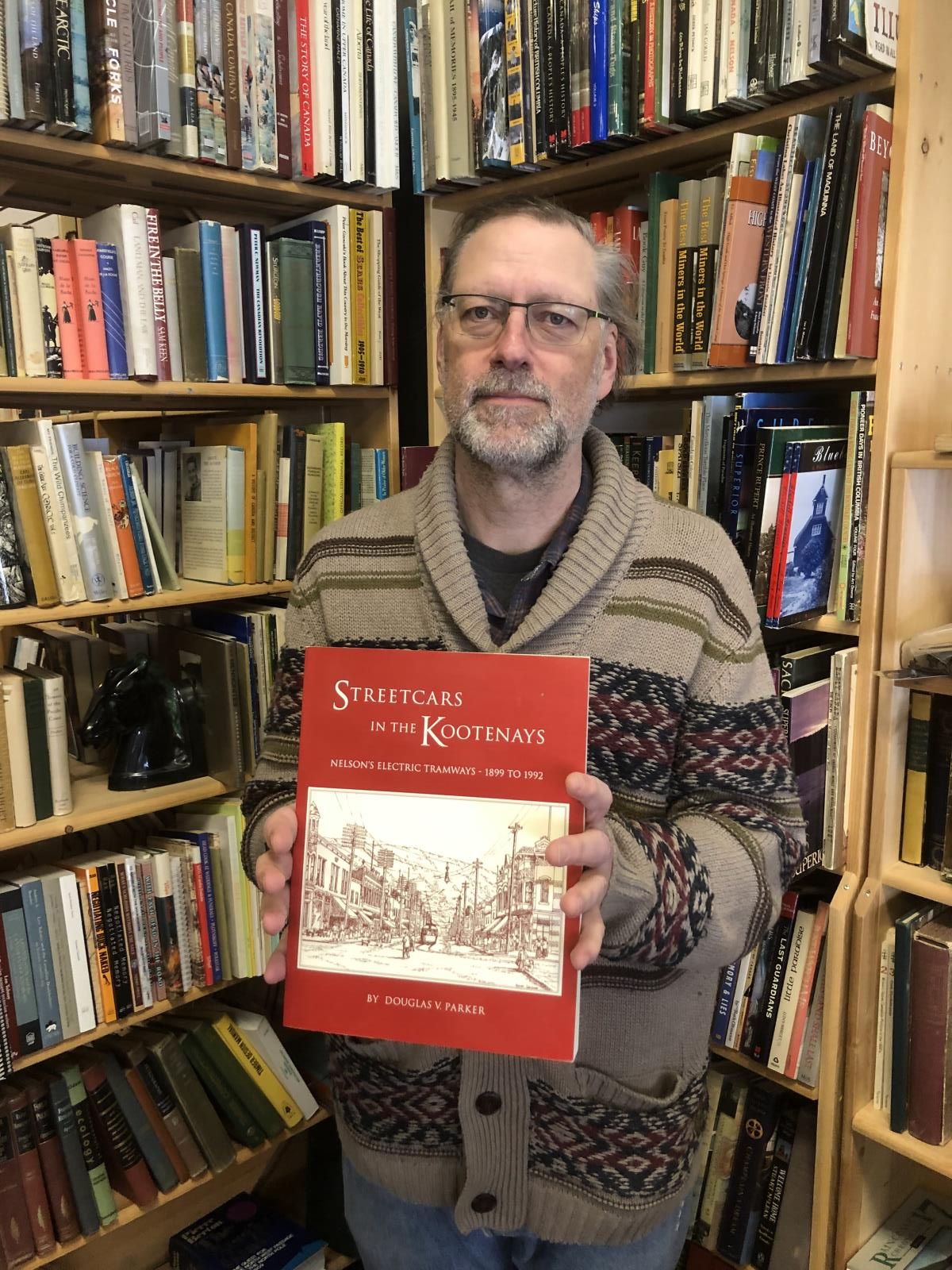 Stephen Fowler, owner of Booksmyth Used Books
Don't forget to check out your local thrift stores, secondhand shops and, of course, the old stand by – Saturday morning garage sales. You are sure to find a couple of good reads at a bargain price.
About the Author
Keith G. Powell is a local writer and publisher based in Cranbrook. He has a keen interest in local history and the colourful characters who once called Cranbrook and District home. He has written and published four books: Living the Shadow of Fisher Peak; Raising Kain, the adventurous life of Conrad Kain; Fisher Peak Chronicles and In the Shadow of Elephants.
You Might Be Interested In...