Sights via Windshield
July 6, 2020 | 5 Loop Roads Near Cranbrook BC | Alana Krushen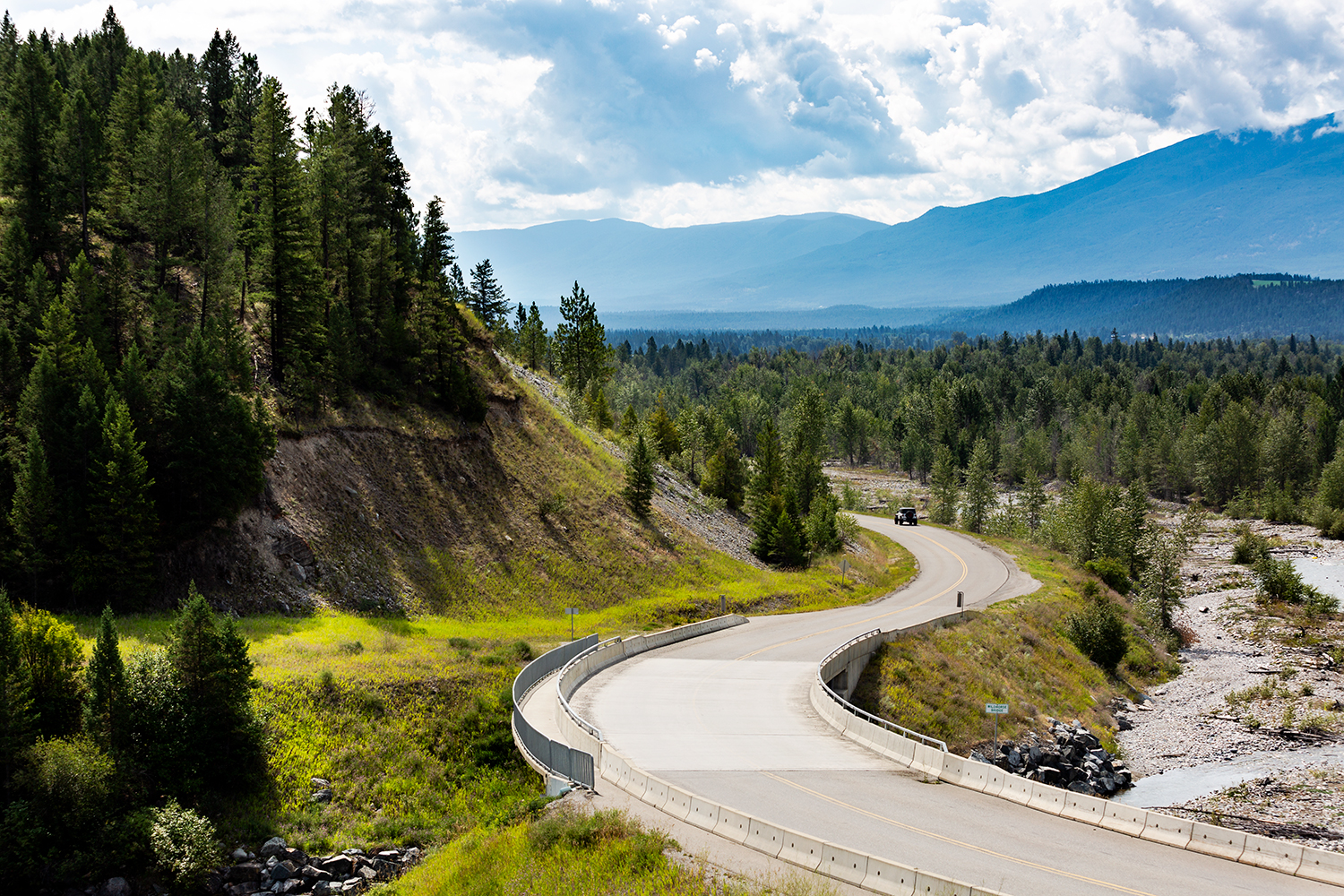 Sometimes, you are overcome with an itch, an itch that begs you to get in the car and just GO! Taking to the streets on 4 rubber wheels.
A student in the US conducted a research project on "driving for pleasure," "driving as free time activity," and the "concept of landscape by an eye in motion." He wondered about the psychological reasons why we regard driving as a pleasure and also of what makes our experience of the surrounding landscape so different when we're in motion as opposed to when we stand still or walk.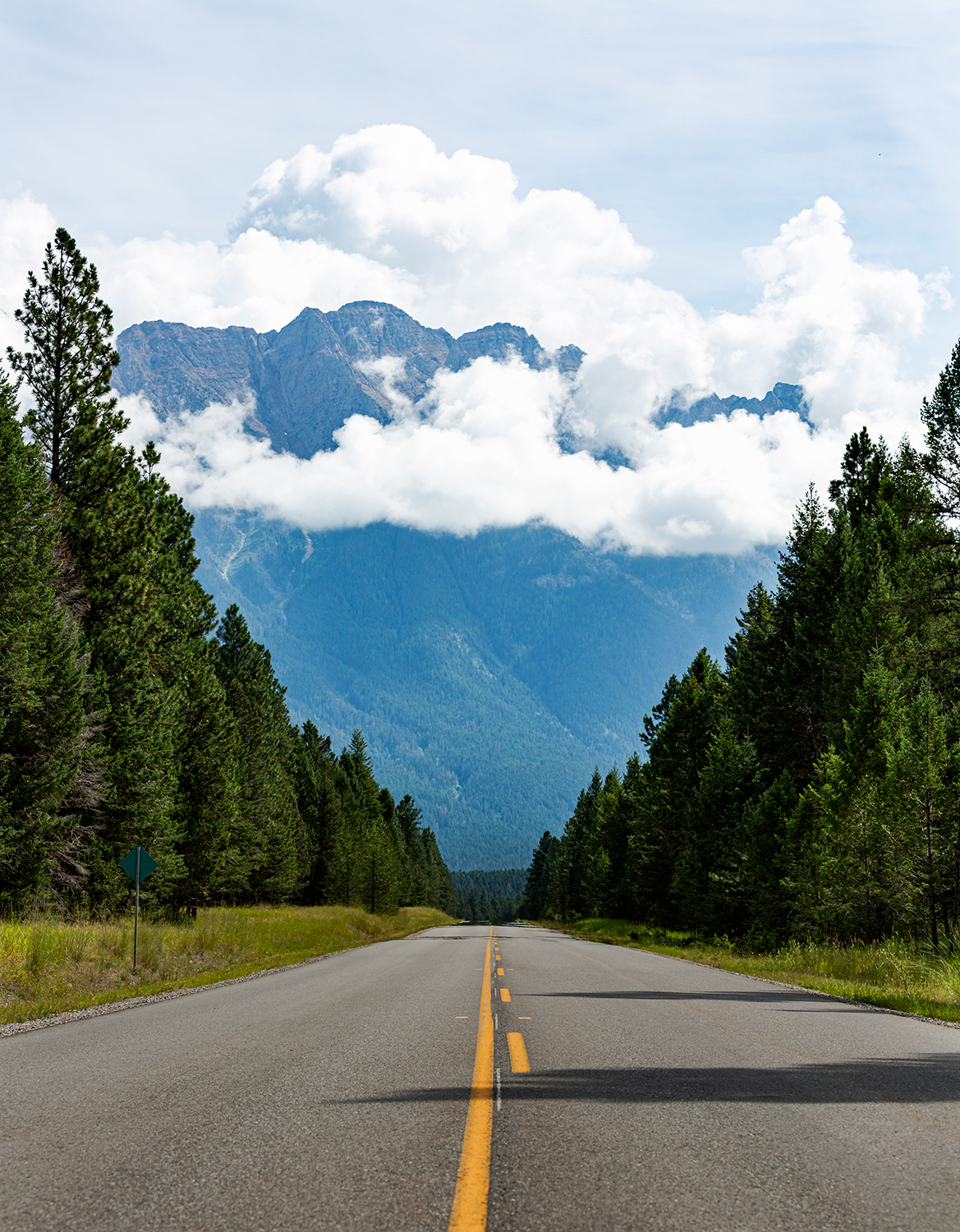 "The Scenic Byway"
"Although the concept of "scenic byways" has its own history, traveling them is simply a form of sightseeing (the desire to see something interesting, an urge that can be traced to ancient times.) With scenic byways, it happens to involve roads, but the same motivation also applies to seeing important or beautiful landscapes, major monuments, other cultures, or places where important events occurred.
Put another way, sightseeing usually involves going somewhere by air, water, or road to see something, while with a scenic byway, the road is the point, not the means. The word "scenic" suggests that the pleasure of a byway is in the beauty of the roadside."
source: https://www.fhwa.dot.gov/infrastructure/scenic.cfm
---
Here now, are 5 of my favorite loop roads leaving and returning to, Cranbrook BC.

Perry Creek & St Mary
Time Required: 1hr 30min
Total KM: 79km
Vehicle Restrictions: Dirt road capable
Half dirt, half pavement, this loop will give you a safe backroads experience with river crossings, scenic elevation changes, and the familiar highway cruise back to Cranbrook. The Perry Creek to St Mary road is a relatively smooth dirt road that traverses along both Perry Creek and the St Mary River. Don't forget to stop at the St Mary Lake for a quick paddle, a picnic, or a photo before hitting the pavement back towards Cranbrook.
As with any forest service road, please use extreme caution as these roads are still in frequent use by forestry workers, logging trucks, and heavy equipment.
---


St Eugene & Wycliffe
Time Required: 40min
Total KM: 36.6km
Vehicle Restrictions: None
A beautiful and winding loop takes you past the St Eugene Casino, onto stunning farmland, and never-ending skylines filled with iconic mountain views. After crossing the Airport Road, take your time through tight turns and don't forget your camera for some unforgettable scenery and humble properties nestled on both sides of the highway in this East Kootenay wonderland.
---


Ft Steele - Wasa - Kimberley
Time Required: 1hr 16min
Total KM: 99.4km
Vehicle Restrictions: None
A local favorite, this loop takes you through a cluster of communities, an abundance of rivers, and a lake, too! Opportunities for stops along the way include (but aren't limited to):
Having ice cream at the Fort Steele Store (Esso Gas Station)
Checking out the wetlands along the Kootenay River
Taking a dip in Wasa Lake
Visiting the Kimberley Platzl
---


Ft Steele - Bull River - Wardner
Time Required: 1hr 7min
Total KM: 84.3km
Vehicle Restrictions: None
Tried & true, this loop offers continued scenic wonders at every turn. Heading towards Wardner you will see parts of the Trans Canada Trail peeking through the forest. Next you will cross a glorious bridge over Koocanusa before ascending towards the Bull River. Lush farms & The Steeples mountain range are at your fingertips here. The rewards continue as you follow the historic Wildhorse River to Fort Steele.
Don't forget to look behind you - Fisher Peak is very prominent here!
---


Moyie & Gold Creek
Time Required: 2hr 7min
Total KM: 107km
Vehicle Restrictions: Dirt road capable
This loop is for those backroad enthusiasts looking for "the long way home". Take the highway journey to Moyie Lake, passing high above its deep & impressive magnitude. Take the chance to stop and cool off at this provincial park before hitting the dusty trail to Gold Creek. Teepee Creek Road will lead you through the forested road towards Koocanusa, but stay left onto Gold Creek Road to make sure you end up in Cranbrook, not Wardner! Along Gold Creek you will pass the base of Baker Mountain. If you brought a truck with you - this is your chance to drive to the top for the best view of Cranbrook's Cityscape!
---
About the Author:

Alana Krushen is a born & bred Kootenay lover, outdoor enthusiast, and digital artist practicing Photography and Design here in the East Kootenays. She is passionate about the communities of Cranbrook & Kimberley and the natural beauty that encompasses them.
To view Alana's work, or learn more about her,
visit her website here
.
You Might Be Interested In...