Downtown Cranbrook : 9 Must Visit Places
June 22, 2022 | AK Imagery & Design
I want you to imagine a city… A city like your hometown, or your favourite community abroad. What would it be like without a downtown? Without the central neighbourhood and local business? Would the city as a whole remain the same?
Without a downtown, any city would be missing an integral part of its culture. It would be missing a home for passionate entrepreneurs with quaint shops, decadent menus, and warm welcomes.
We've put together a list of TEN awesome spots for you and your family to make the most of your downtown experience. So empty the trunk of your vehicle, come hungry, and grab a to-go mug.
The warm welcomes, the packed house and the mouthwatering smells. The Heid Out delivers impressive cuisine that includes only SIX items not made in house. Moreover to that, they have both Celiac & Vegan devoted menus to make sure no one leaves hungry. Or maybe you just want a pint of quality craft beer? Fisher Peak Brewing lives here! Ask for their seasonal pours or try one of their 5 local favourites.
This quaint little shop is the perfect place to browse for local fresh produce, organic foods and so much more. The workers at Morchella have carefully curated their shelves to provide shoppers with the best experience, they're also always happy to help you out. It's always a good idea to stop by the café on your way out.
Grab a coffee and stroll into MJ's Floral to be greeted with elegant fragrance, and beautiful natural displays. Spend some time chatting with any of the wonderful staff as you tour their natural products, botanicals and floral features.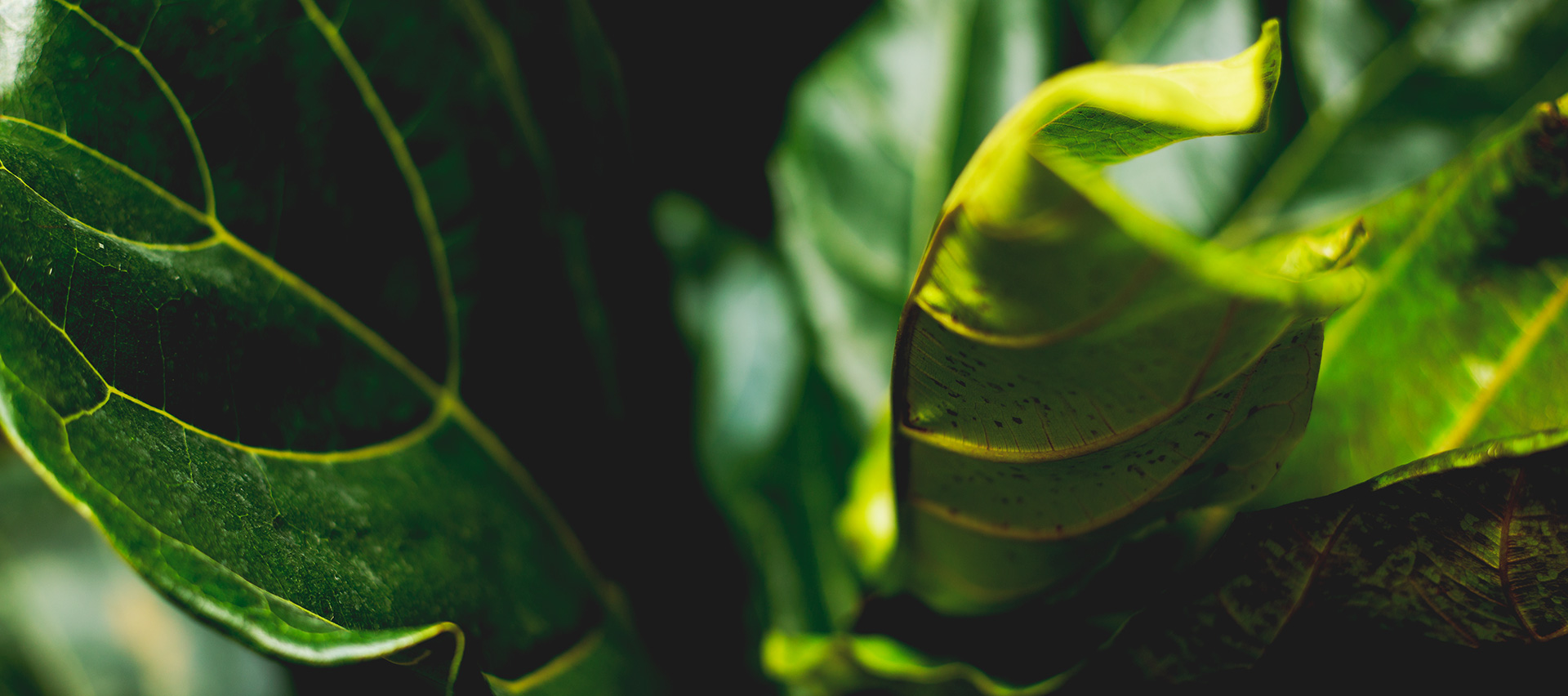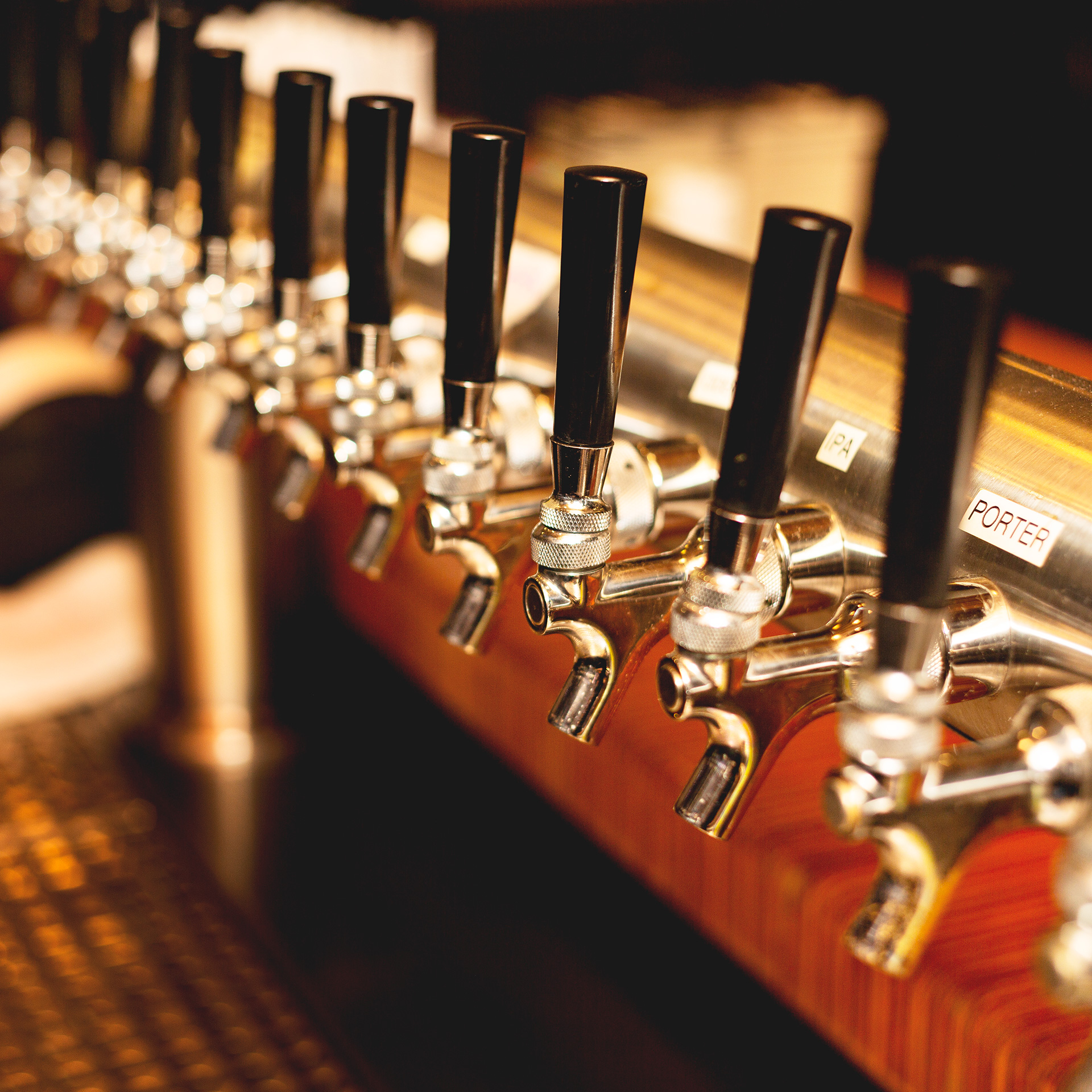 Pages reminds us of the bookstores you see in movies... The ones you get lost in, but you don't mind. For over 30 years they've encapsulated their customers with an extensive collection of novels, comic books from all genres and eras, and magazines on nearly every topic imaginable.
If you've ever wished there was a healthy alternative to fast-food that was still "fast" then you should definately pop into Two Birds Deli. Their grab-and-go lunches, which are inspired by and made of local ingredients, change daily so you'll never get tired of stopping by.
New owners in January 2019, this couple has brought new life to the former "Great Western Garage Sale" They have a tremendous amount of vinyl records and a wide-eyed selection of guitars and music collectibles. Hand written signs and friendly staff, if you're looking to buy, sell or repair - These are your people!
This bulk & natural health store has been a long-time favourite for many locals. Not only for their vast array of products, but also for the staff and their wealth of knowledge. What can Turmeric do for your body? They can tell you. What natural remedies can help with anxiety? They can explain the options. Go with a question and leave with a solution!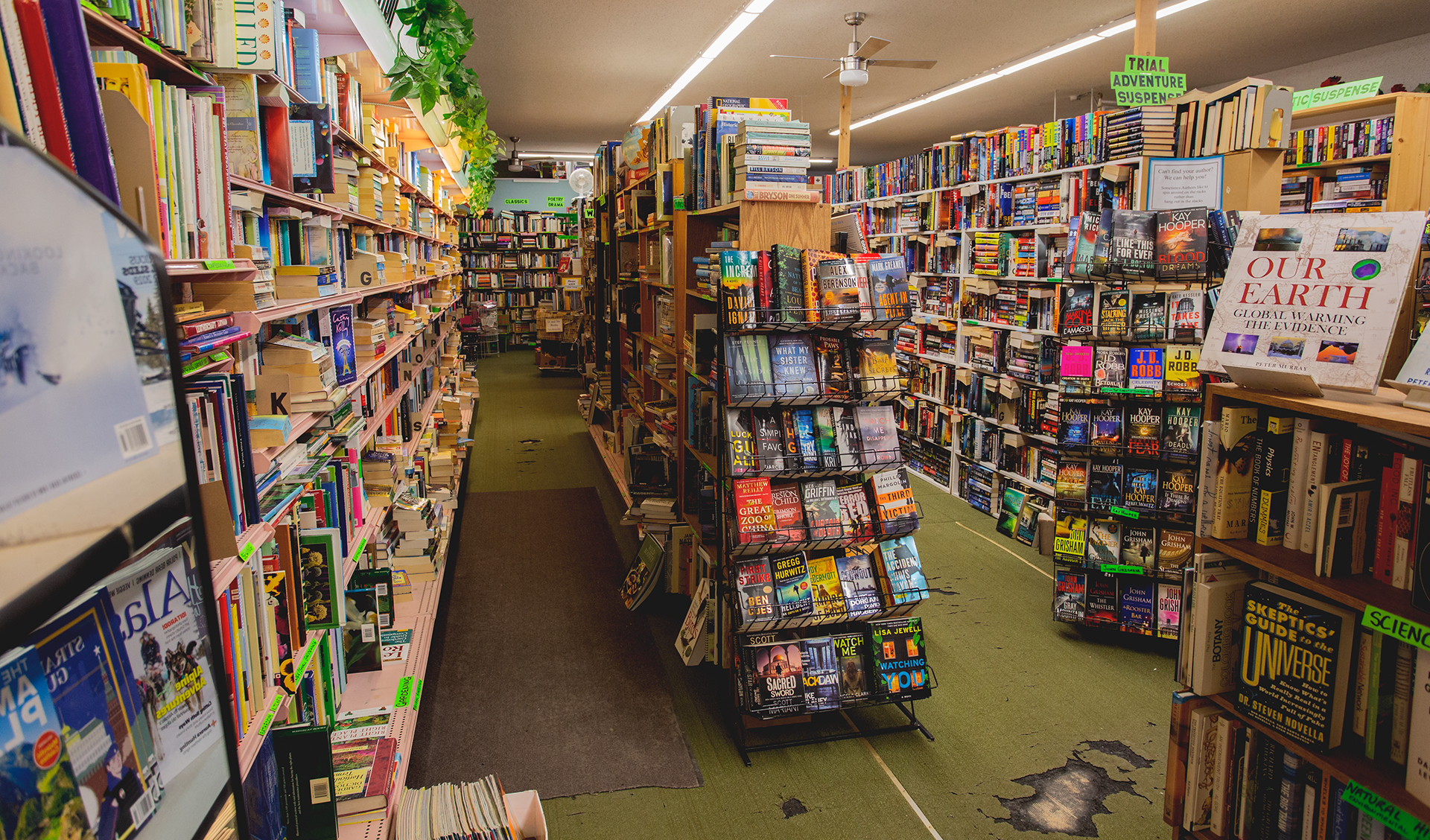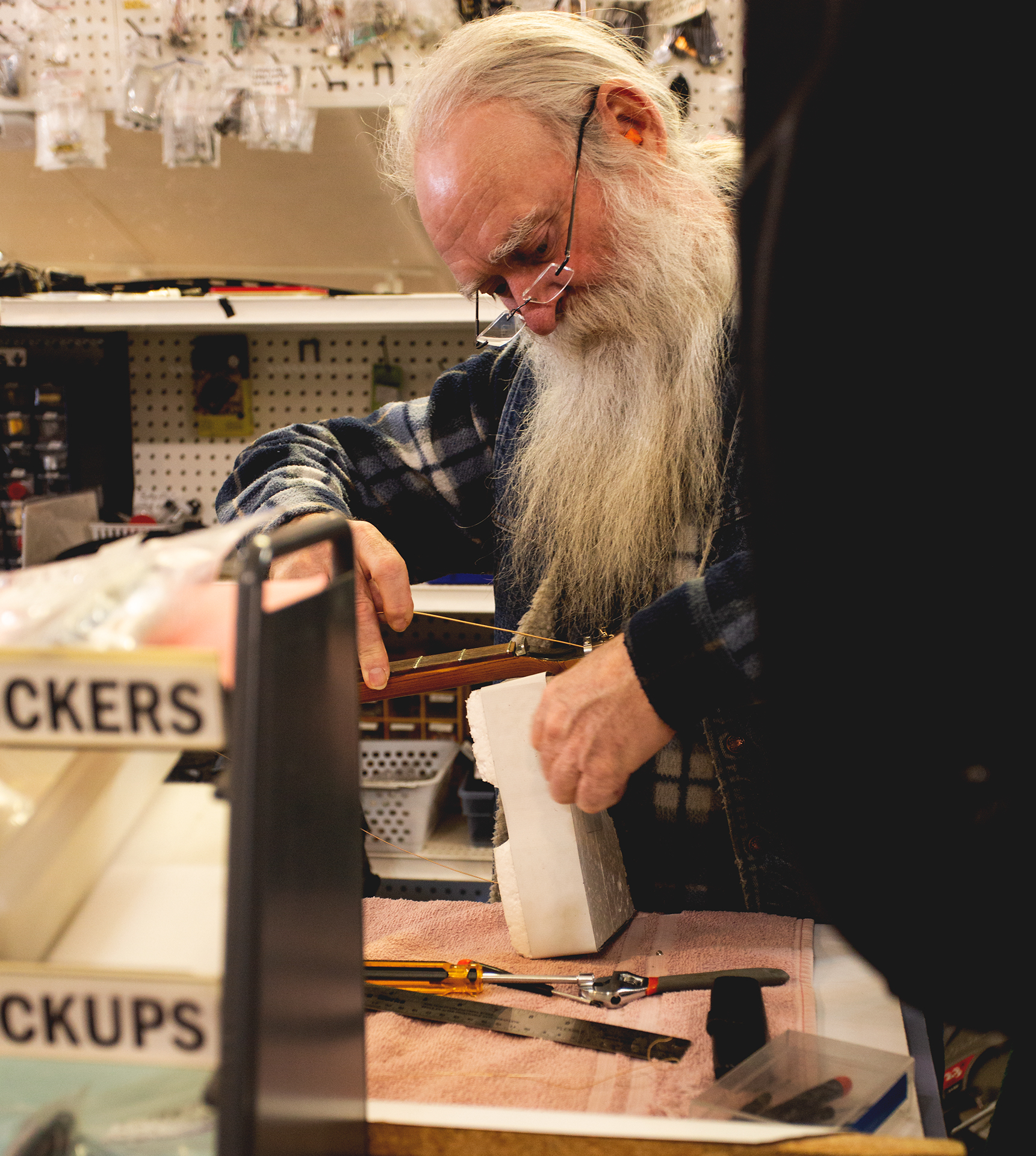 Tare Necesitties is a zero consumer waste shop, meaning you get to bring, or buy, your own containers to fill up with all your bulk grocery needs. Not only do they offer an abundance of organic and natural foods, Tare also has countless tubs of soaps and a great selection of reusable household items. It's always a pleasure to stop by and talk to the owners about living a more sustainable lifestyle.
An iconic building of Cranbrook's history has been reinvented as a Tap House. Come here to try one of TWENTY craft beers on tap, and enjoy the ambient experience of original brickwork, signage, and fireman paraphernalia. Whether you're on a road trip with a buddy, or a family adventure - you're welcome here.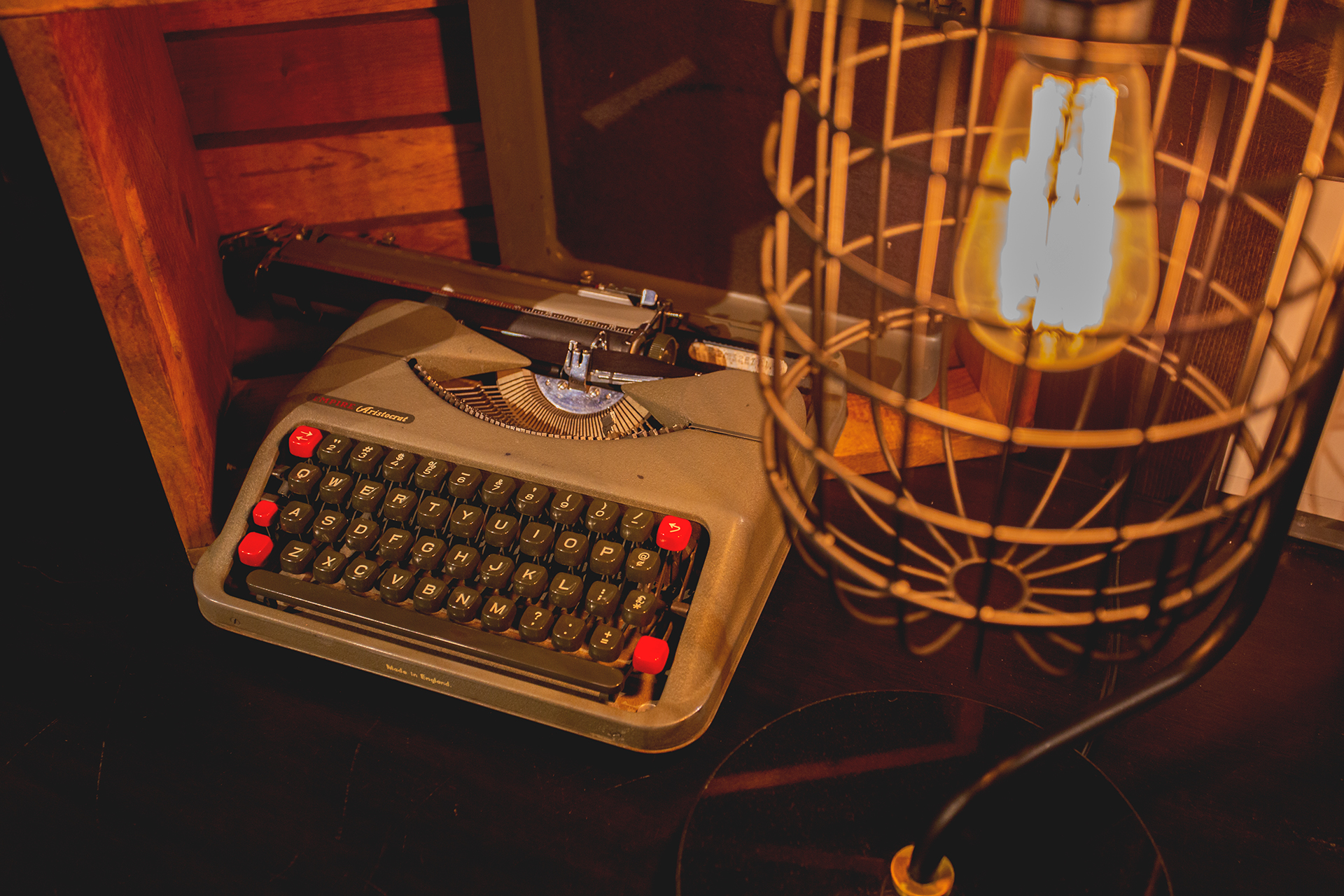 Cranbrook, what a great base of 'in-between'. We've got the feel of a city nestled with the relaxed attitude of the Kootenay lifestyle. Our amenities allow for clothes, grocery, and hobby shopping in a single day. We can have you fed, hydrated, clothed & entertained... The downtown streets of Cranbrook BC can have you encapsulated for a full day. Come and see for yourself!
Content & images provided by Alana Krushen Imagery & Design
TEN awesome spots for you and your family to check out!
You Might Be Interested In...
TEN awesome spots for you and your family to check out!