Fat Biking
"Fat biking, much like Dungeons and Dragons, enjoys a popularity that verges on fervor…" -James McKee
Cranbrook's trail network couldn't be better suited for winter riding. The rolling terrain and wide-spaced trees allow for a wide variety of riding skill levels. Our average annual snowfall is certainly enough to call it winter, but not so much that it hinders grooming or any winter activities. The beautiful terrain not only attracts the cyclists, but also a steady stream of hikers, skiers, and snowshoers.
→ For those less familiar: Fat bikes are a bit like a pair of big winter boots.
Or more specifically, walking in a pair of big winter boots. If the terrain is solid and the walking is fairly easy, then it would be easy to ride a fat bike. If you're walking in deep snow and it's a huge ordeal to put one foot in front of the other, you can bet that riding a fat bike would be equally as dismal.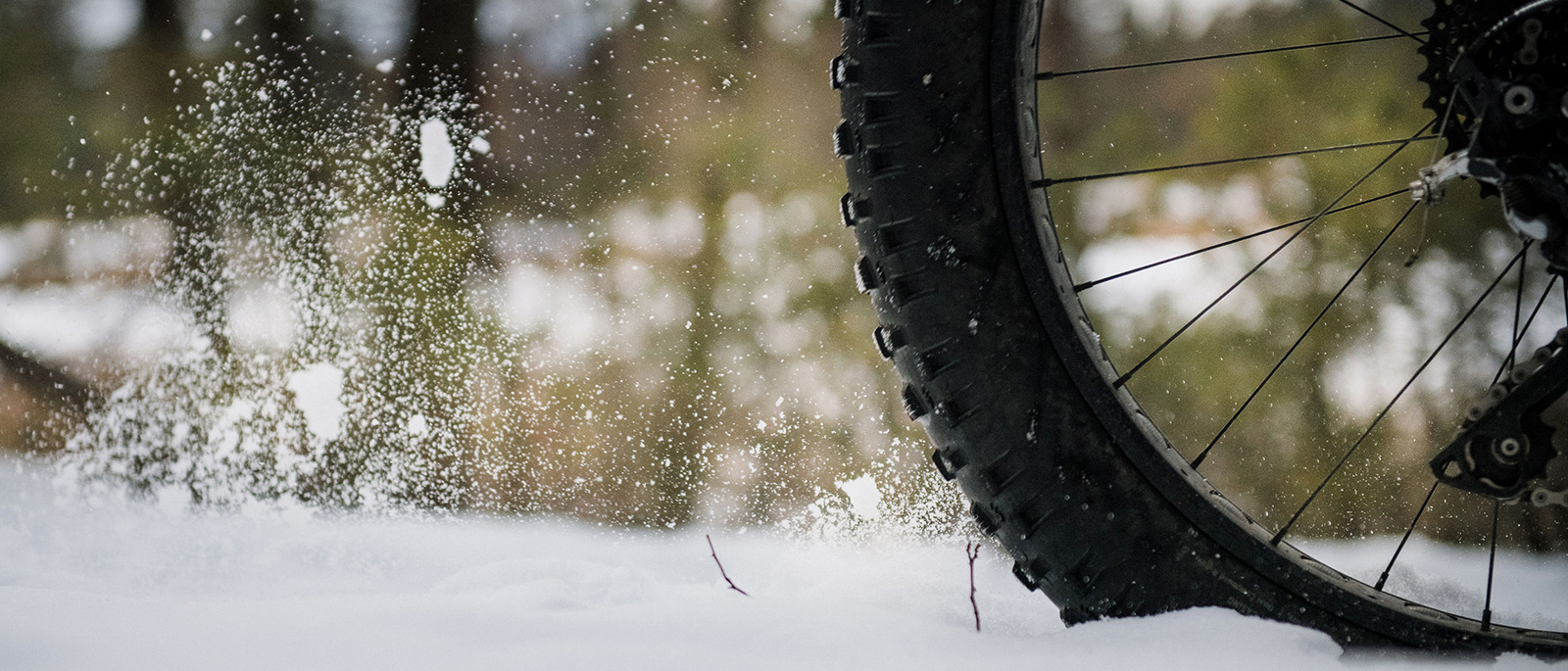 For winter trail up-keep, we use two gas-powered Snowdogs to do the grooming. These machines can groom over 40 km of trail in an evening. The result of this grooming is a level track, 21" wide packed solid enough to walk, snowshoe, ski or bike on. And just for a bit of flair, the machines lay down a nice corduroy pattern that we all love so much.
---
The total trail network is between 60 and 70 km of single-track trail.
These trails live in two beautifully forested areas: The Cranbrook Community Forest & the South Star Cross Country Ski area.
Fat biking is really quite accessible for those who wish to try it and for those who do not own a winter bicycle. Winter bikes can provide excellent performance for much less than their summer counterparts. Our trail network caters to all levels of riding. Great effort has been made to groom all levels of terrain. There's plenty of adventurous green terrain and plenty of… not so green terrain.
→ Regular grooming reports are posted on the Wildhorse Cycling Club's Facebook group and the Cranbrook Community Forest Society's Facebook page. For those who wish to contribute to grooming efforts, you will find donation links within the grooming reports or you can contact the Wildhorse Cycling Club at their website or shoot them an email.
Happy winter riding!

Not Sure Where to Start?
The guys & gals at
Gerick Sports
have tons of 'know-how' as well as bikes for purchase if you're ready to take the plunge!
*Check out Trailforks to explore your riding options in and around Cranbrook.