Open Garden Day - Cranbrook Garden Club
The 23rd Annual Open Garden Day!
Saturday July 13th, 10:00am-3:30pm
Tickets are $10 including a map of the locations.
Get your tickets at:
Top Crop Total Farm & Pet
Huckleberry Books

Hosted by the Cranbrook Garden Club
Founded in 1991, the Cranbrook Garden Club started with 18 members and has since grown to over 250 gardening enthusiasts. Join this event for a taste in what they're all about.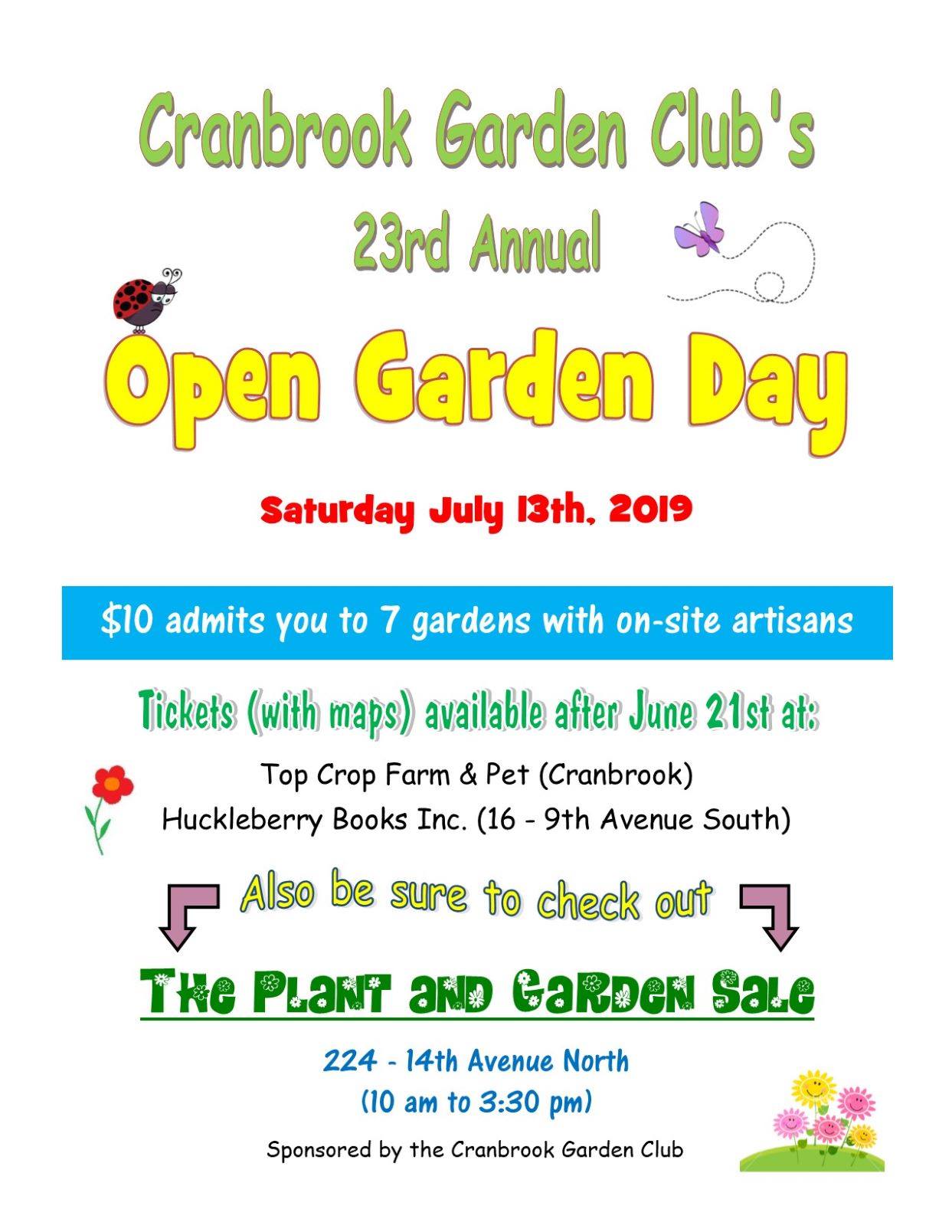 Sign Up to Receive Cranbrook Festivals & Events Information!