PetchaKutcha NIght (Volume 5)
Come out for an informal gathering in the Key City Theatre lobby where 8 creative people will share their ideas, works, thoughts, and personal stories in the Pecha Kucha 20x20 format (20 images, 20 seconds each). PechaKucha Night (Volume 5) will include presentations by: • Zach Silver • Dave Podmoroff • Dennis Walker • Ilona Hale • Star Hungry Wolf Cardinal • Thea De Paoli • Barb Fenwick • Tanya Malcolm Tickets are $12 each and are available at www.keycitytheatre.com.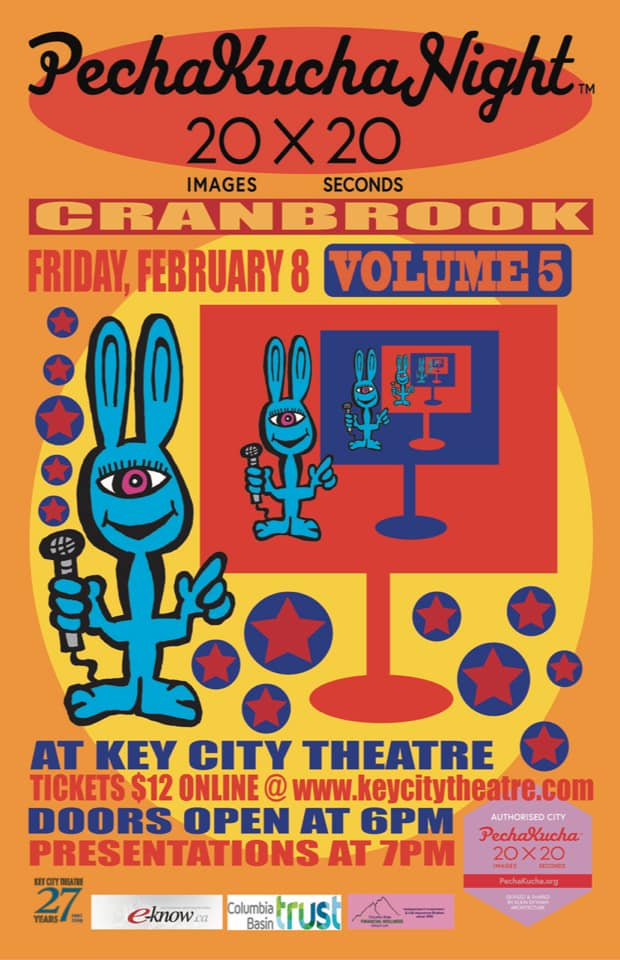 Sign Up to Receive Cranbrook Festivals & Events Information!