RESTORING OUR HISTORIC RELATIONSHIP WITH NATURE - A LECTURE SERIES
The Cranbrook History Centre and Wildsight Kimberley Cranbrook are bringing together some of our communities most prominent leaders through a three-part speaker's series, called, 'Restoring Our Historic Relationship with Nature'. The series is designed to educate and inspire the community to bring an element of traditional wilderness back to urban yards.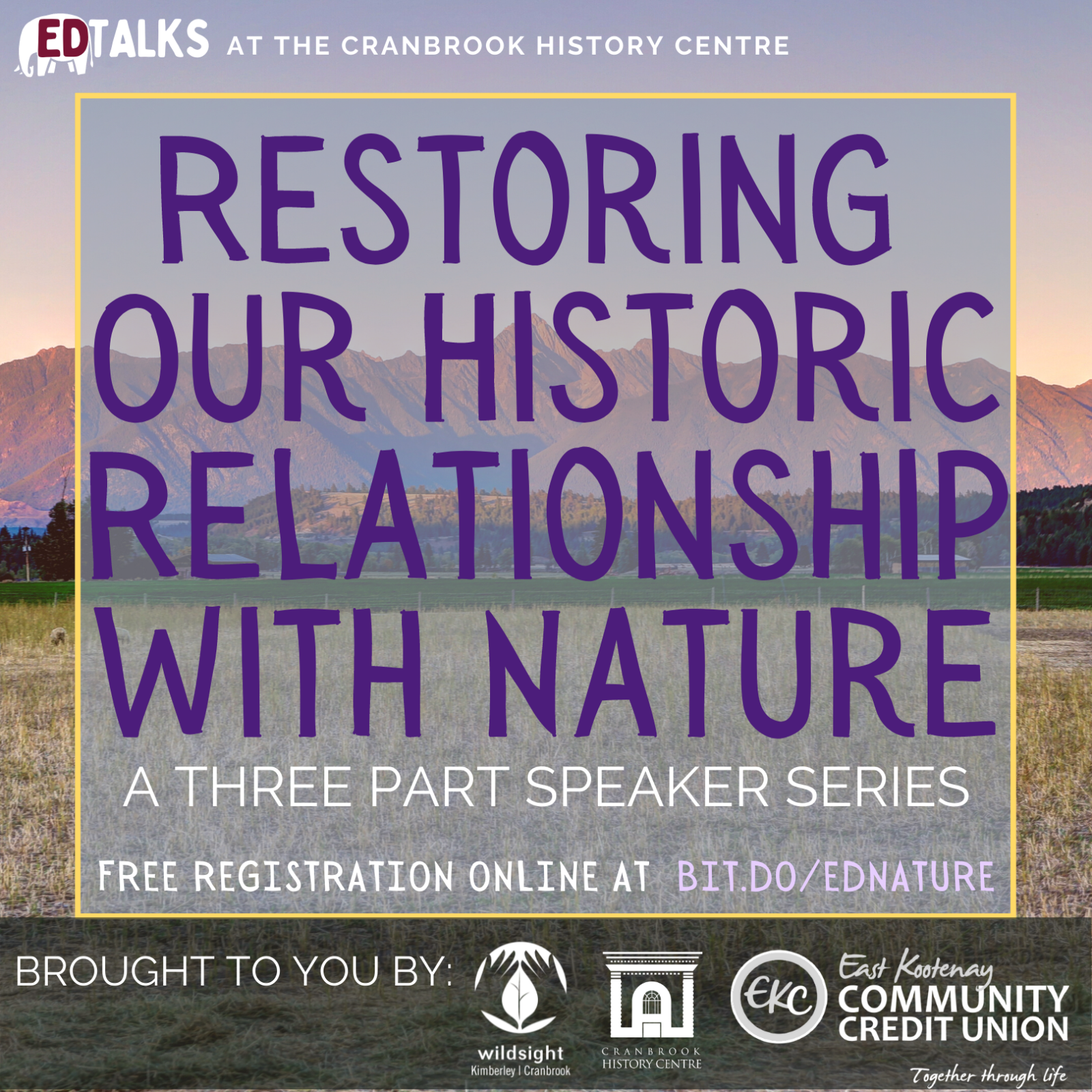 Sign Up to Receive Cranbrook Festivals & Events Information!