Holiday Winter Market
November 27, 2021 - November 28, 2021
Put something unique, local and made with love under the tree this year! Join us for an extra special, extra local, 2-day handmade market at Western Financial Place from Nov 27th - 28th
Open Saturday from 12 pm - 6 pm & Sunday from 11 am - 3 pm.
Made possible by our sponsors: Columbia Basin Trust, Cranbrook Tourism and the City of Cranbrook.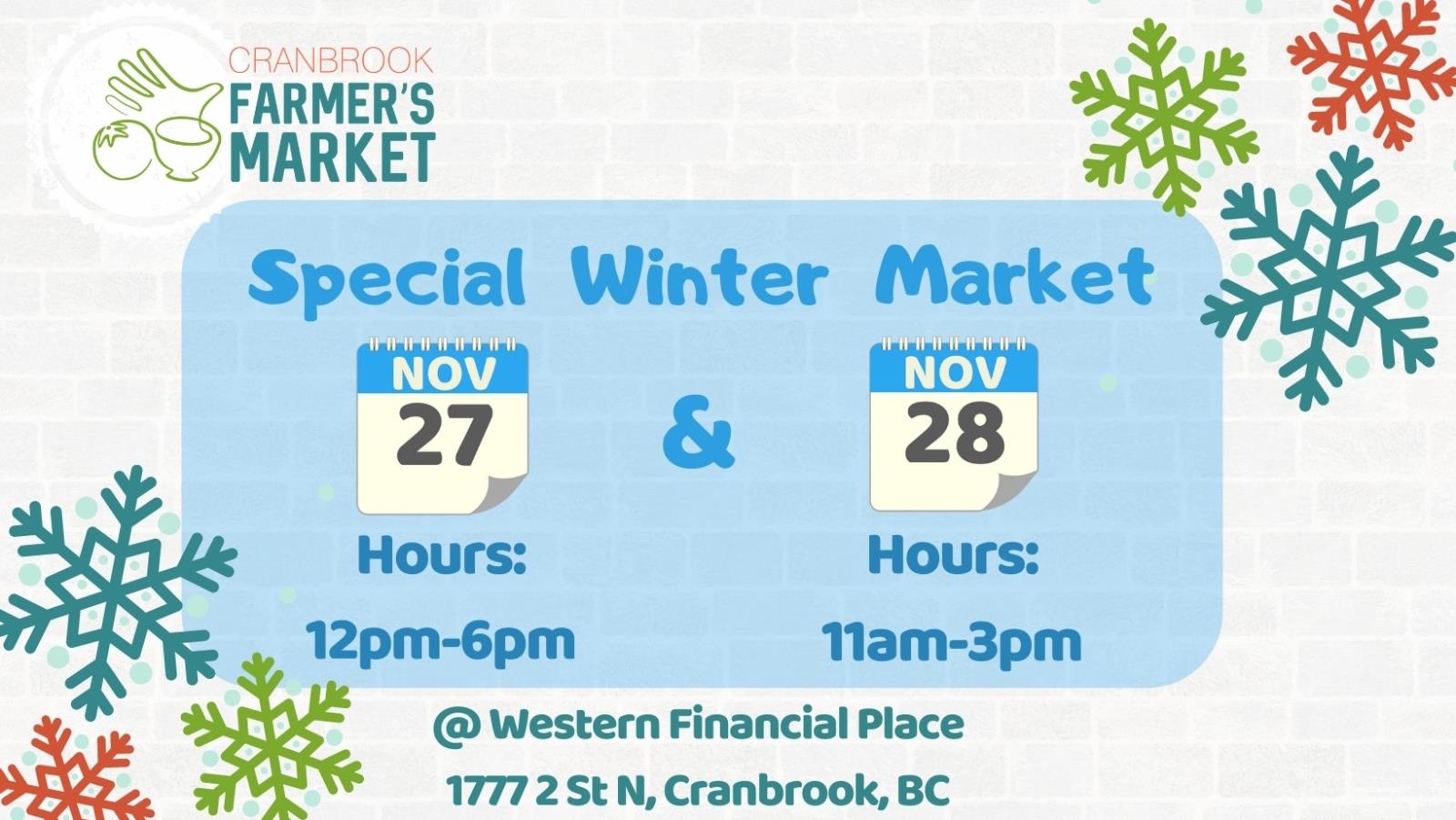 Sign Up to Receive Cranbrook Festivals & Events Information!