Free Talk - Wetlands, Waterways and Overlooks in the Columbia Valley
In this multimedia show, Pat Morrow, gives a four season look at our big back yard here in the Kootenays, from close up encounters with river otters and birds of prey to hikes and scrambles to the tops of peaks on either side of the Rocky Mountain Trench near Invermere that offer goat's eye views of the Purcells and Rockies. --- In order to host the event in our beautiful Royal Alexandra Hall, we will be limiting the number of tickets available to 40 individuals. Seating in the hall will be spaced the appropriate 6ft apart distance. We will ask everyone to wear masks in the building, but they can be removed when you are in your seat for the talk. Please reserve your free ticket in order ensure you will have a seat. Reservations can be made here, in person at the museum or by phone at 250-489-3918.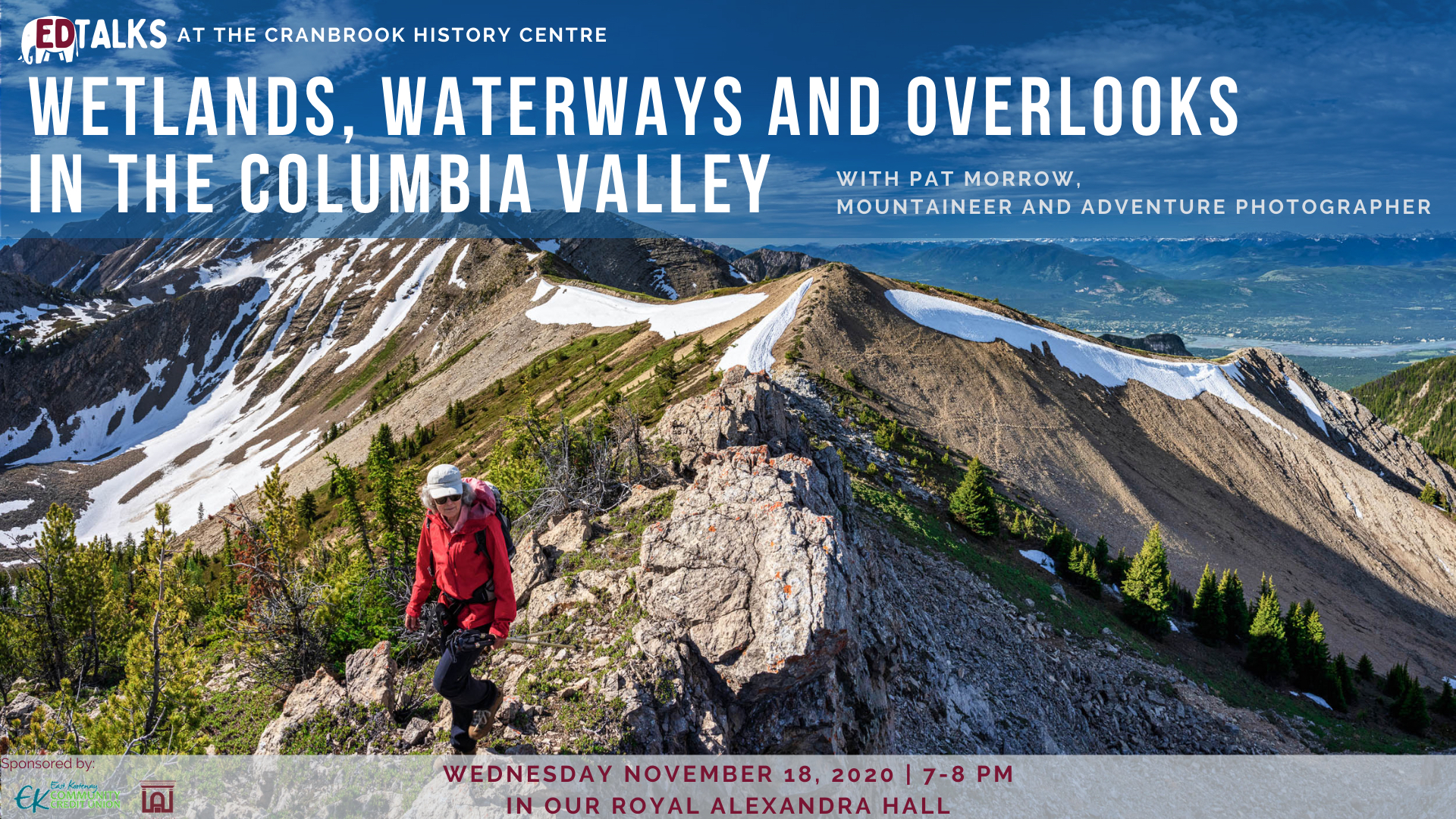 Sign Up to Receive Cranbrook Festivals & Events Information!