Ed Talks Panel: Building Community in Heritage Buildings
FREE ZOOM TALK HOSTED BY THE CRANBROOK HISTORY CENTRE: Join our panelists for an evening of reflection on what heritage buildings mean for Cranbrook and our many diverse communities in the present day. They will share their thoughts on the difficult decisions that accompany the restoration of historic buildings, the benefits of operating out of a heritage building, why it is important for them to house their organization in a heritage building and more. Our Featured Panelists: Ferdy Belland, Owner of the Armond Theatre (currently under restoration) Janice Alpine, Ktunaxa Nation Council, Economic and Investment Sector – Business Development Officer/Tourism Engagement Peter Schalk, President of the Cranbrook Community Theatre Society Fred Williams, Co-Owner of Firehall Kitchen and Tap.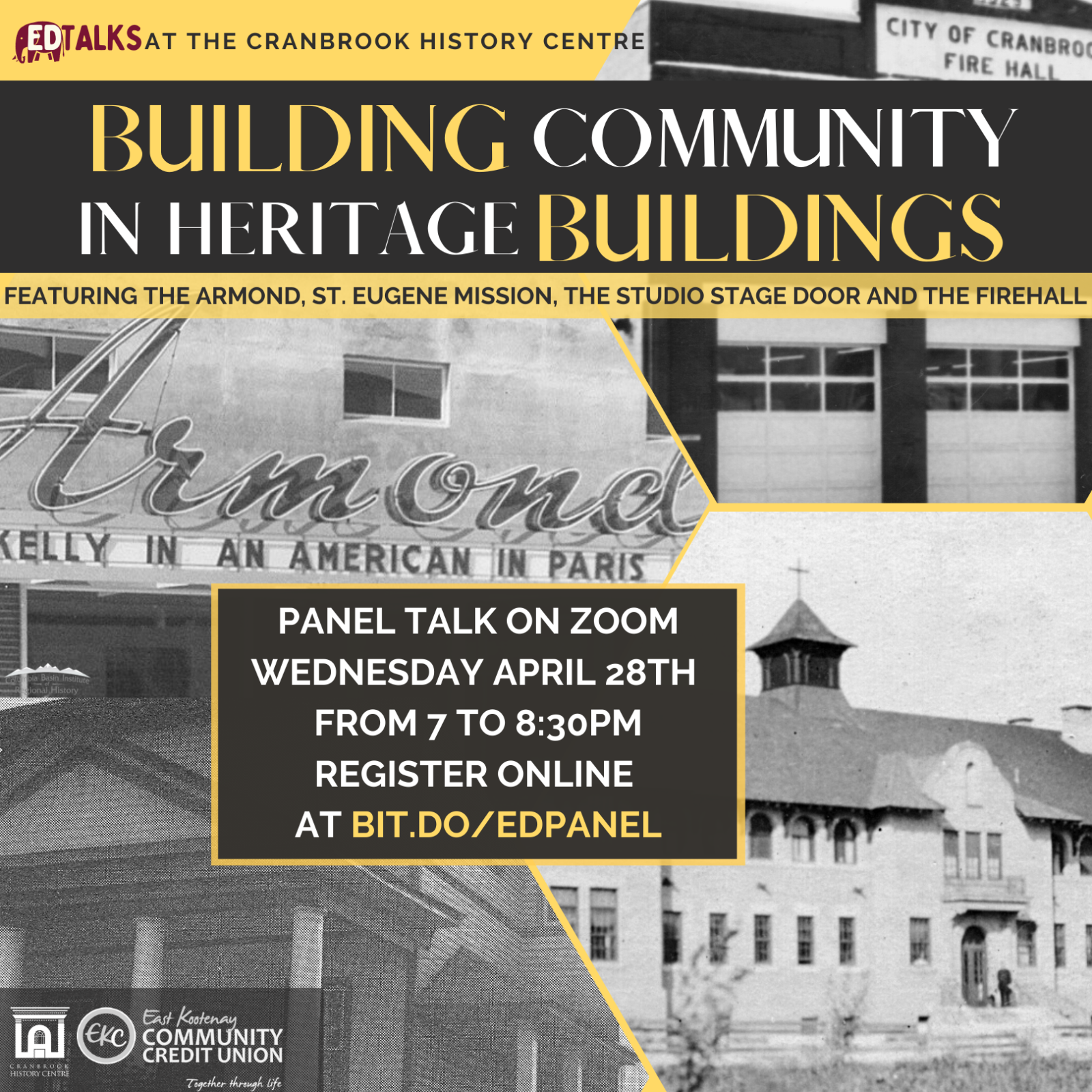 Sign Up to Receive Cranbrook Festivals & Events Information!