Cranbrook Community Theatre presents: Don't Dress for Dinner
| | |
| --- | --- |
| October 19, 2023 - November 3, 2023 | Studio Stage Door |
Amateur theatre at its best! Every live theatre performance of "Don't Dress For Dinner" is jam packed with laughs, mayhem, mistresses, and surprises! Directed by Patrick Baranowski, Don't Dress for Dinner is a classic farce that hurtles along at a breakneck speed, weaving a web of intrigue, marital treachery and dishing up laugh after laugh.
The story follows philandering married couple Bernard and Jacqueline. Bernard invites his mistress Suzanne over while Jacqueline is out of town, but when Jacqueline cancels her trip in order to connect with her secret lover Robert, both of them scramble to cover their tracks.
Doors open 7 p.m. and the show starts at 7:30 p.m.
*Except the Sunday Oct.22 matinee: Doors open at 1:30 p.m. and the show starts at 2 p.m.
Cash bar. Show runs 2 hours and 20 minutes with a 15-minute intermission.
Tickets are $25 per person and can be purchased through the Cranbrook Community Theatre website.
"Theatre for the community, by the community".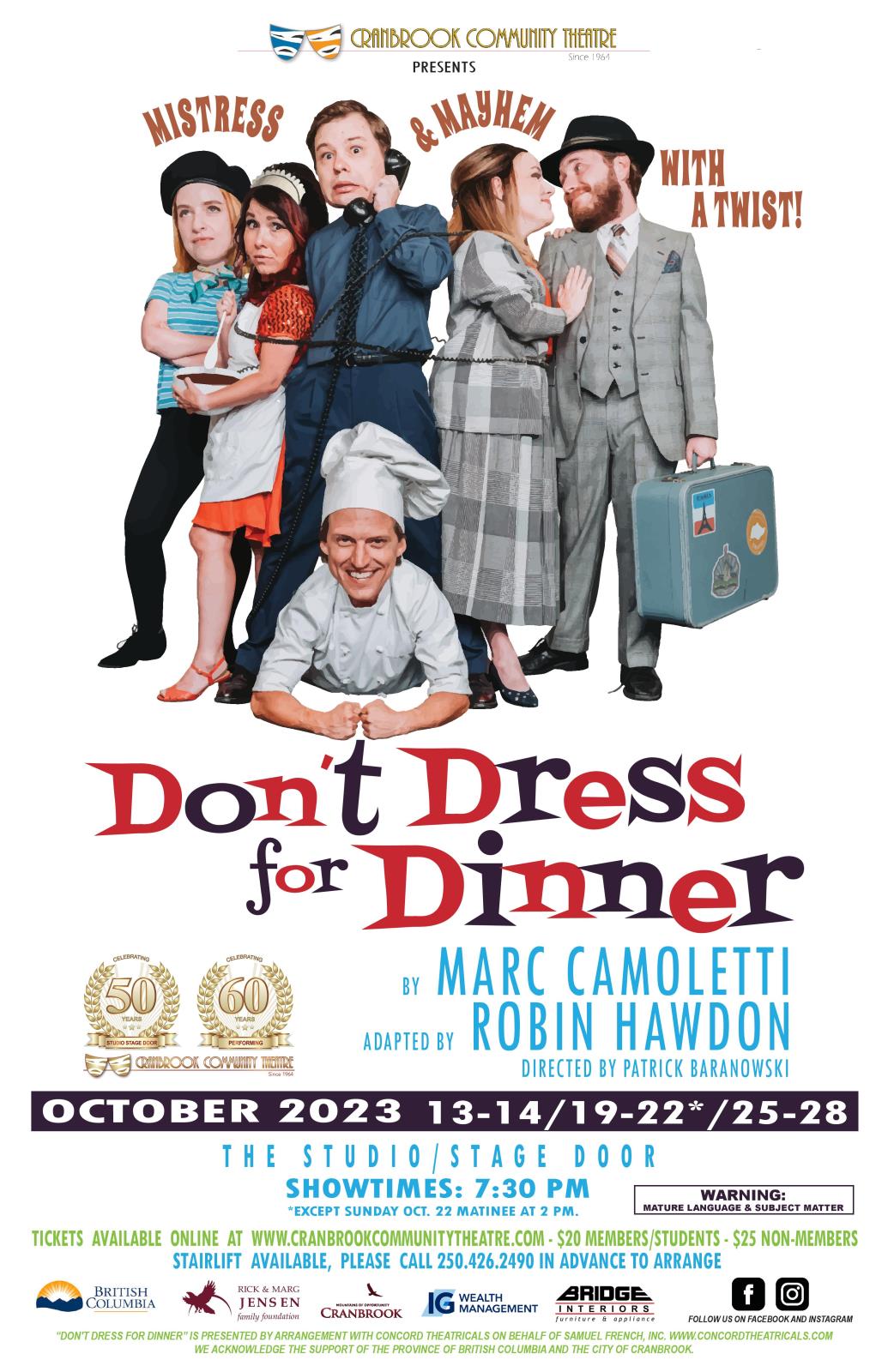 Sign Up to Receive Cranbrook Festivals & Events Information!